Flower Confetti
May 3, 2020
Flowers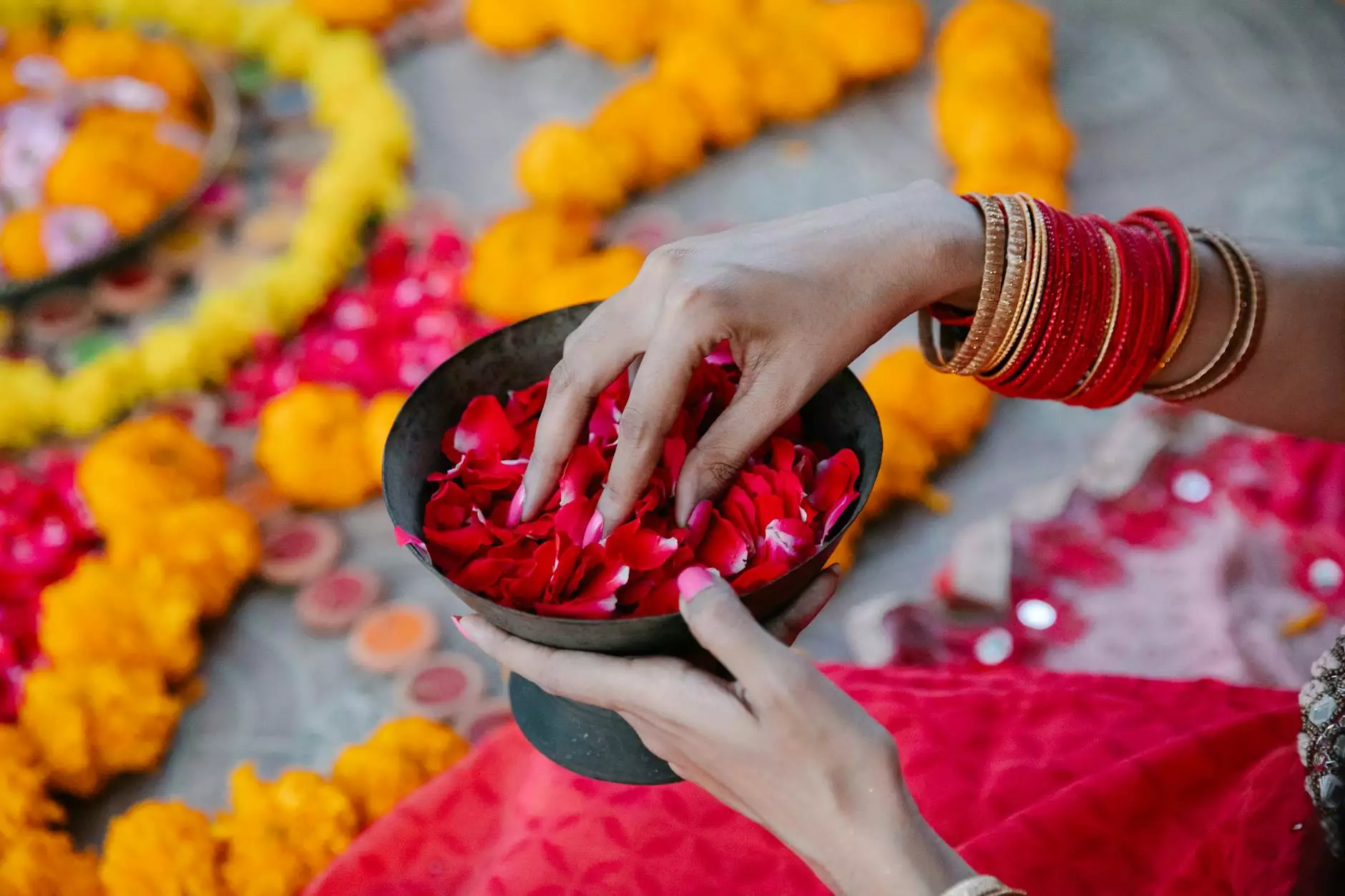 Introduction
At Fiore Floral, we offer a wide selection of exquisite flower confetti that will add a touch of elegance and beauty to any special occasion. Whether you are planning a wedding, throwing a party, or celebrating a milestone, our flower confetti is the perfect choice.
Elevate Your Event with Flower Confetti
Our flower confetti is carefully handcrafted using fresh and vibrant flowers, ensuring that each petal retains its natural beauty. We understand the importance of every detail when it comes to creating memorable moments, and our flower confetti is designed to make your event truly extraordinary.
Unmatched Selection
With a wide variety of colors and flower types to choose from, our flower confetti is a versatile option for any theme or design. From delicate rose petals to vibrant marigolds, we have the perfect confetti to match your vision and enhance the ambiance of your event.
Rose Petal Confetti
Our rose petal confetti is a timeless classic, symbolizing love and romance. Available in an array of hues, from soft pastels to bold reds, our rose petal confetti adds a touch of elegance and sophistication to any celebration. Choose from individual colors or create a stunning blend for a truly unique confetti experience.
Sunflower Confetti
For those looking for a burst of vibrant yellow, our sunflower confetti is the perfect choice. Sunflowers are known for their cheerful and uplifting qualities, making them an ideal addition to any joyful occasion. Add a pop of color and happiness to your event with our sunflower confetti.
Lavender Confetti
If you want to create a serene and calming atmosphere, our lavender confetti is the ideal option. Lavender symbolizes tranquility and relaxation, making it perfect for weddings, spa parties, or any event where a soothing ambiance is desired. Let the gentle aroma of lavender fill the air as you celebrate your special moments.
Mix and Match
Don't limit yourself to just one type of confetti. Mix and match different flower confetti varieties to create a stunning visual effect. Combine rose petals with sunflowers for a vibrant display or mix lavender with delicate baby's breath for an enchanting touch. Let your creativity soar and create a confetti combination that is truly one-of-a-kind.
The Fiore Floral Difference
Why choose Fiore Floral for your flower confetti needs? Our commitment to impeccable quality, exceptional customer service, and attention to detail set us apart from the rest.
Impeccable Quality
At Fiore Floral, we source only the freshest and most beautiful flowers for our confetti. Each petal is carefully handpicked and arranged to ensure that you receive the highest quality product. We believe that your special moments deserve nothing less than perfection.
Exceptional Customer Service
We are dedicated to providing our customers with an unparalleled shopping experience. Our knowledgeable and friendly team is always ready to assist you in finding the perfect flower confetti for your event. From answering your inquiries to providing expert advice, we are here to ensure your complete satisfaction.
Attention to Detail
We understand that every event is unique, and attention to detail is crucial. That's why we take pride in the meticulous craftsmanship of our flower confetti. From the color selection to the arrangement, we pay close attention to every aspect to ensure that our confetti exceeds your expectations.
Shop Now and Make Every Moment Beautiful
Are you ready to elevate your next event with stunning flower confetti? Visit our website now and browse through our extensive collection. With Fiore Floral, every moment becomes a masterpiece.
Conclusion
Fiore Floral is your destination for the finest flower confetti. Add a touch of glamour, elegance, and beauty to your special occasions with our exquisite selection. Shop now and create unforgettable memories with Fiore Floral.