JUNK FOOD BASKET Gift Basket in Forestville, MD
Jul 2, 2018
Gifts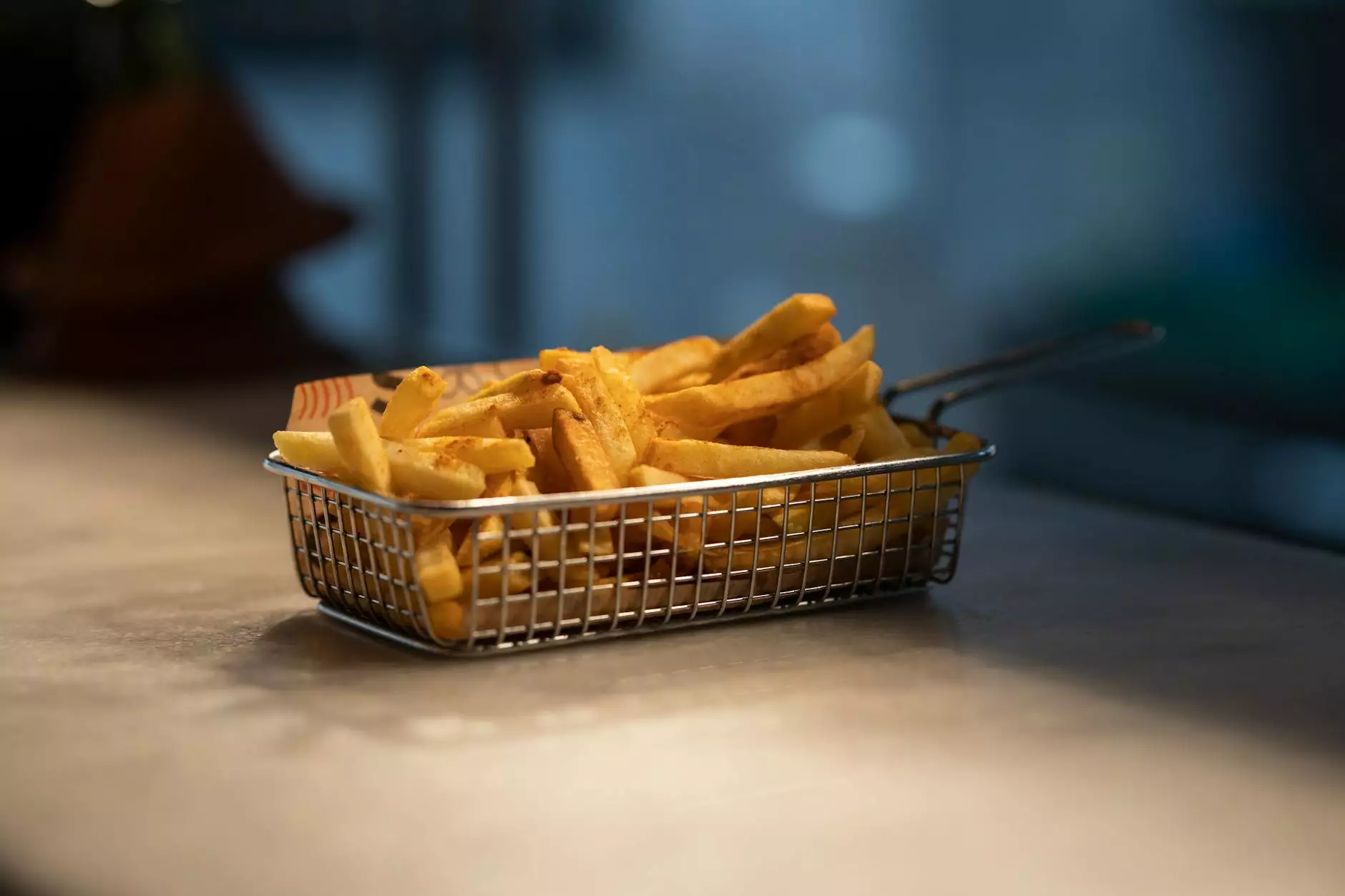 Welcome to Fiore Floral, your go-to destination for the most delectable JUNK FOOD BASKET gift baskets in Forestville, MD. We understand the joy that comes from indulging in your favorite snacks, and we have curated a selection of mouthwatering treats to satisfy even the most discerning taste buds. Whether you're looking to treat yourself or surprise a loved one, our JUNK FOOD BASKET gift baskets are the perfect choice for any occasion.
Deliciously Satisfying Snacks
At Fiore Floral, we believe that snacking should be a delightful experience. That's why we have carefully handpicked a wide variety of top-quality, indulgent snacks to include in our JUNK FOOD BASKET gift baskets. From savory to sweet and everything in between, our baskets are filled to the brim with an assortment of crowd-pleasing treats that are sure to please.
Handcrafted Perfection
Our expert team at Fiore Floral takes pride in creating JUNK FOOD BASKET gift baskets that are not only visually stunning but also packed with flavor. Each basket is handcrafted with care, ensuring that every item is thoughtfully arranged for maximum appeal. From artisanal chips to gourmet chocolates, every snack included in our baskets has been specially selected to offer a truly unforgettable snacking experience.
Endless Snacking Options
When it comes to our JUNK FOOD BASKET gift baskets, variety is the name of the game. With an extensive selection of snacks to choose from, you can customize your basket to suit your taste preferences. Whether you're a fan of salty snacks like pretzels and popcorn or have a sweet tooth for candies and cookies, we have something for everyone. Our baskets also feature a mix of classic favorites and unique, hard-to-find treats, making them a true delight for snack enthusiasts.
Perfect for Any Occasion
Our JUNK FOOD BASKET gift baskets are the ideal present for birthdays, anniversaries, holidays, or simply as a token of appreciation. Show your loved ones how much you care by surprising them with a basket filled with their favorite snacks. These indulgent treats are also a fantastic way to celebrate milestones or send well-wishes to friends and family.
Convenient Online Ordering
Ordering your JUNK FOOD BASKET gift basket from Fiore Floral is quick and easy. Simply browse our website to explore our selection, choose the snacks you desire, and complete your order in a few simple steps. We offer hassle-free online payment options, ensuring a smooth and secure transaction. Your basket will be carefully prepared and delivered right to your doorstep or to the recipient's address, making gift-giving effortless.
Unparalleled Quality
When you choose Fiore Floral, you're not just selecting a gift, but also a commitment to excellence. We understand the importance of using only the finest ingredients and partnering with reputable suppliers to ensure the highest quality snacks in our gift baskets. Each item is chosen with meticulous attention to detail, guaranteeing a truly luxurious snacking experience.
Order Your JUNK FOOD BASKET Gift Basket Today!
Don't wait to indulge in our mouthwatering JUNK FOOD BASKET gift baskets. Visit Fiore Floral's website now and order your basket for a truly satisfying snacking experience. Treat yourself or surprise someone special with a thoughtful and delicious gift that will bring joy and happiness. Our JUNK FOOD BASKET gift baskets are a celebration of indulgence, and we can't wait for you to experience the delectable flavors that await!
Keywords: JUNK FOOD BASKET Gift Basket, Forestville MD, Fiore Floral, Snack Gift Basket, Gourmet Snacks, Delicious Snacks, Indulgent Treats, Savory Snacks, Sweet Snacks, Perfect Gift, Convenient Ordering, High-Quality Snacks, Online Delivery