Red & White Cremation Wreath - Elegant Beauty to Honor Your Loved Ones
Apr 15, 2023
Flowers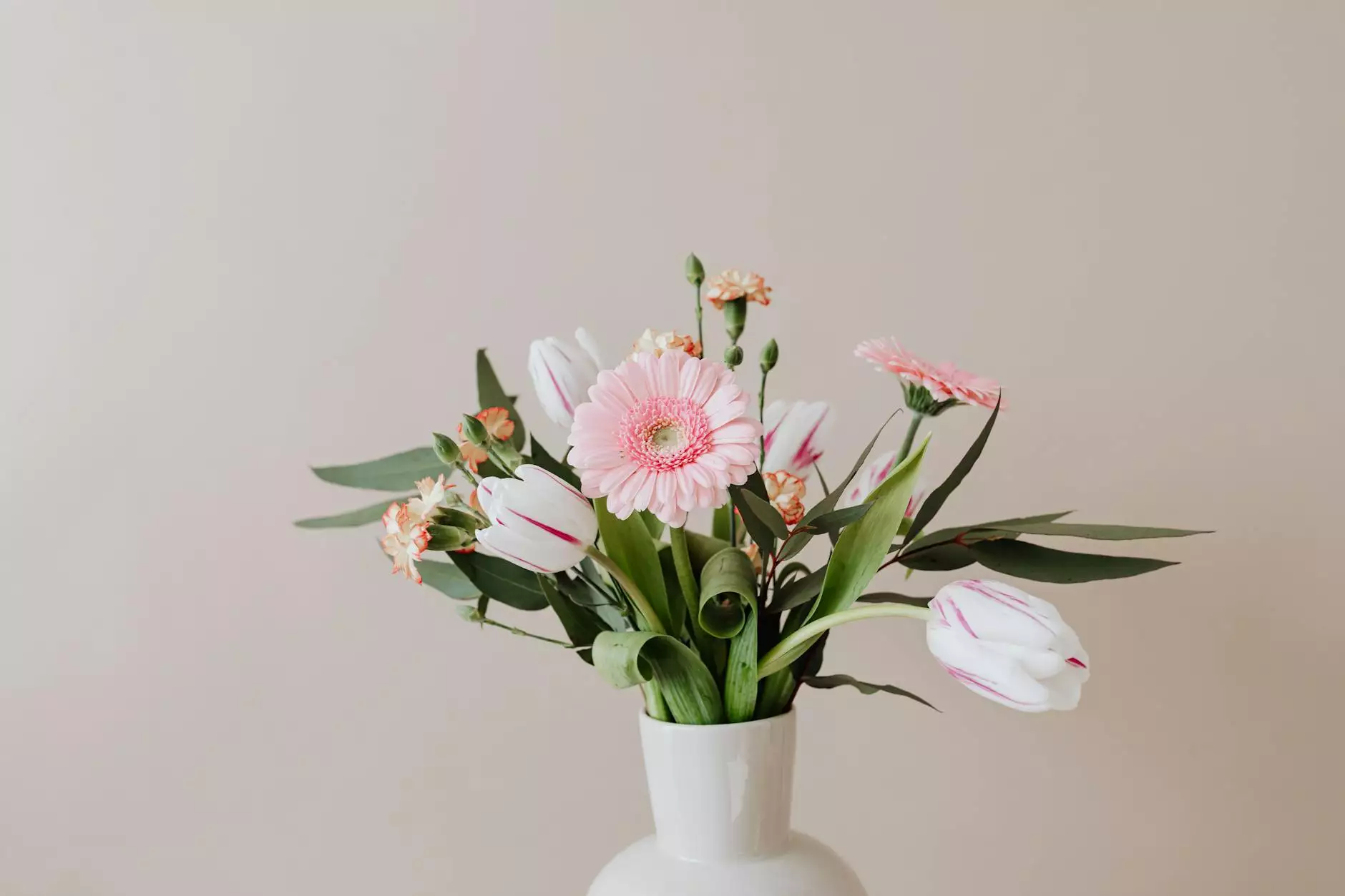 Introduction to Fiore Floral's Cremation Wreaths
Welcome to Fiore Floral, your trusted destination for exquisite funeral flower arrangements. In our eCommerce flower shop, we take immense pride in offering a diverse selection of thoughtful and artfully designed cremation wreaths. Our Red & White Cremation Wreath stands as a symbol of love, tribute, and remembrance.
What Makes Our Red & White Cremation Wreath Special
At Fiore Floral, every detail of our Red & White Cremation Wreath is crafted with meticulous care to ensure it serves as a timeless memorial for your dearly departed. This elegant wreath combines the purity of white flowers with the passion of red blooms, representing the profound emotions and memories associated with your loved ones.
The Artistry and Meaning Behind Our Design
Designed by our exceptional team of talented floral artisans, the Red & White Cremation Wreath seamlessly blends delicate white roses, symbolizing purity and innocence, with vibrant red carnations that convey love and honor. Additional elements, such as baby's breath and eucalyptus, add a touch of natural beauty and tranquility.
The Fiore Floral Experience
Fiore Floral strives to make your experience as seamless and compassionate as possible. We understand the importance of paying tribute to your loved ones, and our dedication to customer satisfaction is evident in everything we do. By choosing our Red & White Cremation Wreath, you can expect:
Uncompromising Quality: Each flower is carefully selected and expertly arranged to ensure stunning elegance and lasting freshness.
Customizable Options: We offer the flexibility to personalize your wreath with specific flowers, colors, or additional features upon request.
Convenient Ordering: With our user-friendly eCommerce platform, you can easily browse our catalog, select your preferred options, and securely place an order online.
Prompt Delivery: We provide fast and reliable delivery services, ensuring that your Red & White Cremation Wreath arrives in perfect condition when and where you need it.
Caring Support: Our dedicated customer support team is ready to assist you with any queries or concerns you may have throughout the ordering process.
Order Your Red & White Cremation Wreath Today
Losing a loved one is never easy, but Fiore Floral is here to help you honor their life with grace and beauty. Our Red & White Cremation Wreath serves as a heartfelt tribute that reflects the love and memories shared with your departed loved one.
Place your order online today and trust Fiore Floral to deliver an exquisite Red & White Cremation Wreath that captures the essence of your emotions and pays homage to those who have left an indelible mark on your heart.
Fiore Floral - The perfect expression of love and remembrance through exquisite floral arrangements.