Amaryllis Planter Box - Baltimore - Flowers & Fancies
Sep 19, 2018
Flowers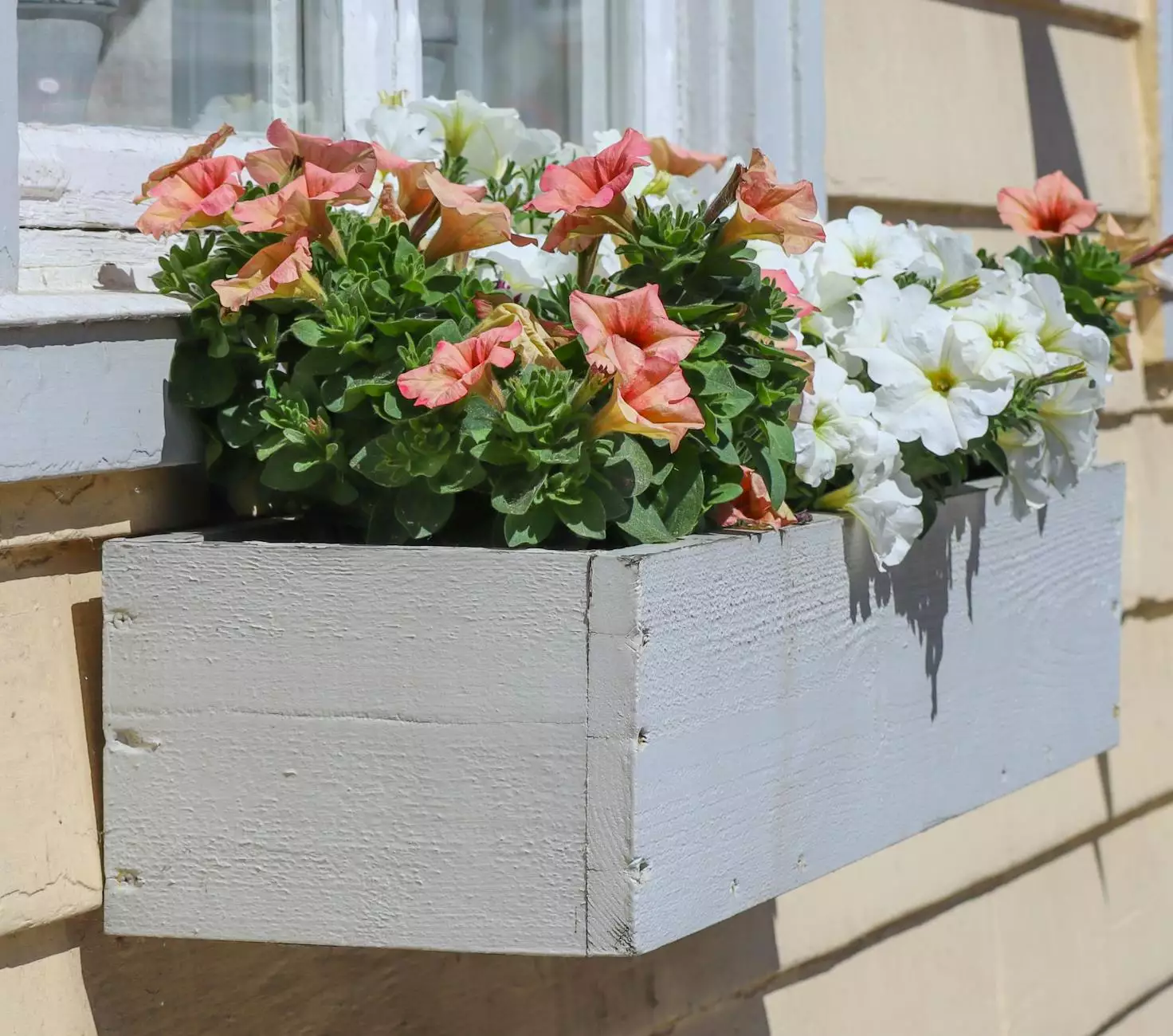 Introduction to the Amaryllis Planter Box
Welcome to Fiore Floral, your destination for exquisite flowers in Baltimore. We take immense pride in offering you a stunning collection of flowers, and our Amaryllis Planter Box is no exception. This meticulously curated planter box embodies the beauty and grace of Amaryllis flowers, bringing a touch of elegance and freshness into your space.
Why Choose our Amaryllis Planter Box?
At Fiore Floral, we understand the significance of quality and craftsmanship. Our Amaryllis Planter Box is thoughtfully designed to enhance any setting, whether it be your home or office. Here's why our planter box stands out:
1. Unparalleled Quality and Freshness
Each Amaryllis flower used in our planter box is handpicked with care, ensuring unmatched freshness and longevity. We collaborate with local growers who adhere to strict quality standards, guaranteeing the finest blooms for our customers.
2. Exquisite Design and Arrangement
Our talented team of floral designers meticulously arrange the Amaryllis flowers in the planter box, paying attention to every detail. The combination of vibrant colors, captivating textures, and lush greenery creates a visually stunning masterpiece that will surely captivate your senses.
3. Versatile and Elegant Gift
The Amaryllis Planter Box makes for a perfect gift for any occasion. Whether you want to surprise a loved one, celebrate a milestone, or express your heartfelt gratitude, this elegant gift never fails to make a lasting impression.
How to Care for your Amaryllis Planter Box
To ensure that your Amaryllis Planter Box stays vibrant and beautiful, follow these care instructions:
1. Placement
Place the planter box in a location that receives bright, indirect sunlight. Avoid exposing it to direct sunlight, as it may cause damage to the delicate flowers. A well-lit living room, bedroom, or office space would be ideal.
2. Watering
Keep the soil slightly moist but not overly wet. Overwatering can lead to root rot and damage the plants. Check the moisture level regularly and water when the top inch of soil feels dry to the touch. Remember to water at the base of the plants, avoiding the flowers and leaves.
3. Temperature and Humidity
Amaryllis flowers thrive in temperatures between 60°F to 75°F (15°C to 24°C). Avoid exposing them to extreme temperatures or drafts. Additionally, maintaining a moderate level of humidity is beneficial for the vibrant blooms.
4. Pruning and Deadheading
Remove any faded or wilted flowers by gently plucking them from the stem. This encourages the growth of new blooms and enhances the overall appearance of the planter box. Additionally, prune any yellowing or damaged leaves to maintain a neat and healthy display.
Place Your Order Today!
Ready to bring the beauty of Amaryllis into your life? Order our Amaryllis Planter Box today and experience the joy of nature's charm in your home or office. Embrace elegance, beauty, and long-lasting freshness with Fiore Floral!
About Fiore Floral
Fiore Floral is a premier flower shop located in Baltimore, specializing in providing exquisite floral arrangements for all occasions. With a passion for quality and a keen eye for design, we aim to deliver floral experiences that exceed expectations. Our dedication to customer satisfaction and our commitment to the art of floristry make us a trusted choice for all your floral needs.
Get in Touch
Find your perfect floral arrangement or plant at Fiore Floral. Browse our website and explore our wide selection of stunning flowers. For any inquiries or assistance, please feel free to reach out to our friendly team. Let Fiore Floral be your go-to destination for all things floral!