Wedding Testimonials | #1 Wedding Florist in Maryland | Fiore Floral
Mar 11, 2020
Testimonials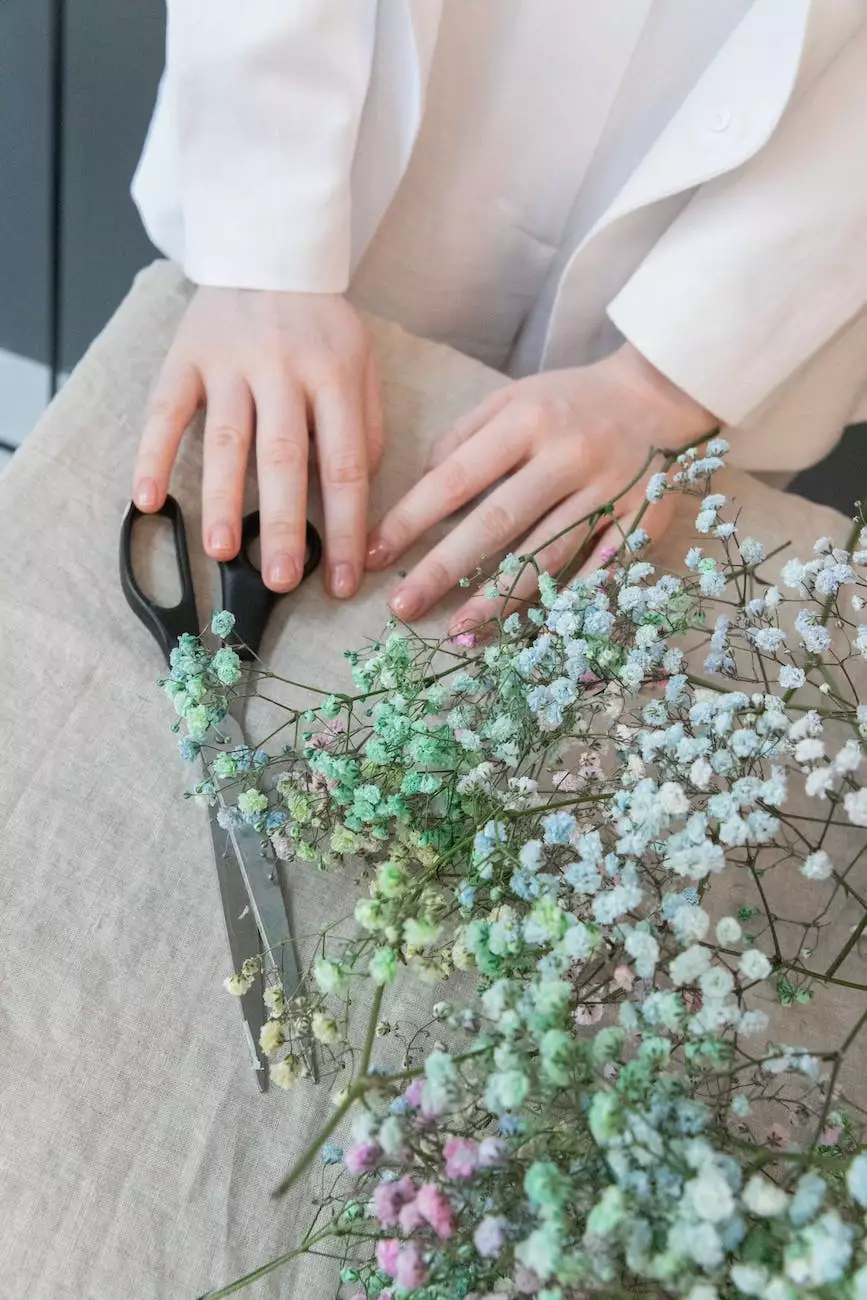 The Perfect Wedding Florist for Your Special Day
Fiore Floral is proud to be the leading wedding florist in Maryland, offering couples the opportunity to create breathtaking floral arrangements that elevate their weddings to a whole new level of beauty and elegance. Our passion for floral design, attention to detail, and commitment to exceptional customer service sets us apart from the competition.
Genuine Wedding Testimonials
Don't just take our word for it - hear what our happy couples have to say about their experience with Fiore Floral:
"Unforgettable Floral Designs"
"Fiore Floral truly transformed our wedding venue into something magical. The floral designs were breathtaking and exceeded all of our expectations. The team at Fiore Floral took the time to understand our vision and brought it to life in the most amazing way. Our guests couldn't stop talking about the stunning arrangements. Thank you for making our day truly unforgettable!" - Sarah & James
"Professional and Attentive Service"
"Working with Fiore Floral was an absolute pleasure. From the initial consultation to the day of the wedding, their team provided professional and attentive service. They listened to our needs and preferences, offering valuable advice and guidance along the way. The final floral arrangements were exquisite, and we couldn't have asked for more. Thank you, Fiore Floral, for making our wedding day perfect!" - Emily & Michael
"Stunning Wedding Flowers"
"Fiore Floral goes above and beyond when it comes to wedding flowers. Their attention to detail is unparalleled. Every bouquet and centerpiece was flawless, showcasing not only their expertise but also their passion for what they do. The flowers added a touch of elegance to our wedding, and we cannot recommend Fiore Floral enough!" - Jessica & Matthew
"Creative Designs and Personalized Touch"
"The team at Fiore Floral is incredibly talented and demonstrated a great level of creativity in their designs. They managed to capture our unique style and personality in every floral arrangement. It felt like they knew us for years! Their personalized touch made our wedding day extra special, and we are forever grateful." - Olivia & Daniel
Elevating Your Wedding Experience
At Fiore Floral, we understand the importance of every detail in creating your dream wedding. Our team of skilled florists works closely with you, incorporating your vision, preferences, and personality into every floral arrangement. We go the extra mile to ensure that every blossom, petal, and leaf complements your overall theme and enhances the ambiance of your wedding day.
From the vibrant bridal bouquets and elegant centerpieces to the intricate floral installations and romantic boutonnieres, every piece we craft is a work of art. We carefully source the freshest and most beautiful flowers, paying attention to seasonal availability and your desired color palette.
At Fiore Floral, we pride ourselves on our exceptional attention to detail, creativity, and commitment to excellence. We believe that your wedding flowers should be a reflection of your unique love story. That's why we take the time to understand your style, preferences, and wedding theme, ensuring that every floral arrangement is a true reflection of your vision.
Why Choose Fiore Floral?
Beyond our outstanding wedding testimonials, here are a few more reasons why Fiore Floral stands out as the #1 wedding florist in Maryland:
Extensive Experience: With years of experience in the industry, we have honed our craft and perfected our ability to create stunning floral designs for weddings of all sizes and styles.
Personalized Approach: We understand that every couple is unique, and we tailor our services to meet your individual needs and preferences. Your wedding is a one-of-a-kind event, and we treat it as such.
Unmatched Quality: Our commitment to using the highest quality flowers ensures that your wedding arrangements will look fresh and vibrant throughout the day, leaving a lasting impression on you and your guests.
Reliable Service: We pride ourselves on our professionalism and reliability. We strive to exceed your expectations every step of the way, providing you with peace of mind and confidence in our services.
Comprehensive Services: In addition to stunning floral designs, we offer a range of additional services such as event planning, customized decor, and floral installations to create a cohesive and unforgettable wedding experience.
Whether you have a clear vision for your wedding flowers or need guidance in bringing your ideas to life, Fiore Floral is here to make your dreams a reality. Let us create a wedding that exceeds your expectations and leaves a lasting impression on you and your guests. Contact Fiore Floral today to schedule a consultation and begin your journey to a truly extraordinary wedding day.