New Baby Flower Delivery in Rockville
May 31, 2023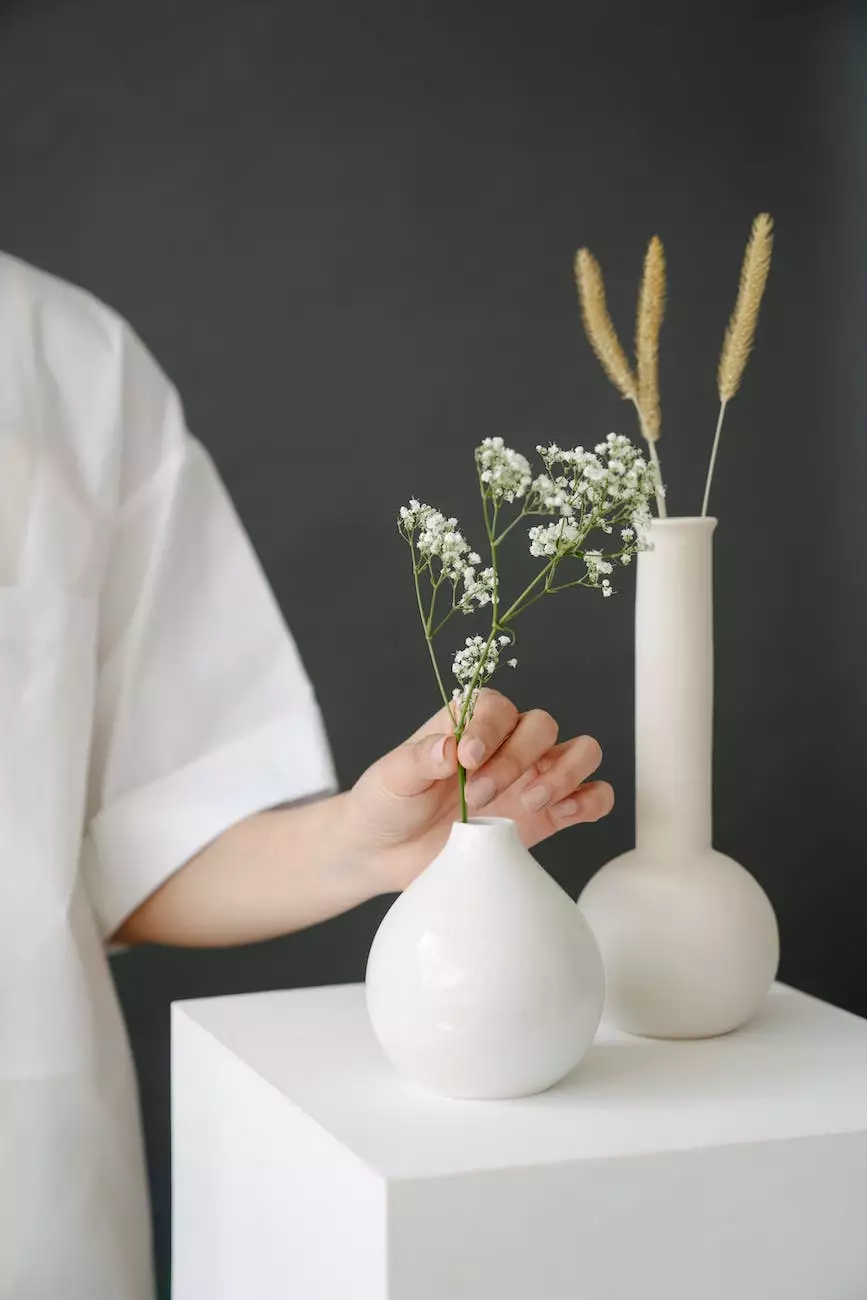 Find the Perfect Flowers to Celebrate the Arrival of a New Baby
Congratulations on the arrival of your precious little one! At Fiore Floral, we understand that welcoming a new baby into the world is an incredibly joyous occasion. What better way to celebrate this milestone than with a stunning bouquet of fresh flowers?
Why Choose Fiore Floral for New Baby Flower Delivery?
As a trusted florist in Rockville, we pride ourselves on offering an exceptional selection of flowers and arrangements specifically tailored for new baby celebrations. Our experienced and creative floral designers curate each bouquet with careful attention to detail to ensure that it perfectly captures the essence of this special moment.
When you choose Fiore Floral for your new baby flower delivery, you can expect:
Quality and Freshness: We source our flowers from the finest growers to guarantee the highest quality and freshness. Each arrangement is handcrafted with love and care.
Wide Selection: We offer a wide variety of flowers, colors, and designs to suit your personal taste and style. Whether you prefer classic roses, vibrant lilies, or delicate daisies, we have the perfect arrangement for you.
Customization: We understand that every new baby is unique, which is why we offer customizable options. Let us know your preferences, and our skilled designers will tailor the arrangement to your specifications.
Convenient Delivery: We provide reliable and timely delivery services to Rockville and the surrounding areas. Surprise the new parents with a beautiful bouquet delivered right to their doorstep.
Unparalleled Customer Service: Our friendly and knowledgeable team is dedicated to ensuring your complete satisfaction. We are here to answer any questions you may have and assist you in choosing the perfect flowers.
Choose Fiore Floral for Unforgettable New Baby Flower Arrangements
When it comes to celebrating the arrival of a new baby, it's important to choose a florist that understands the significance of this special occasion. With Fiore Floral, you can be confident that you will receive an exquisite bouquet that will delight the new parents and brighten their day.
Our expertly crafted new baby flower arrangements incorporate a mix of soft pastels, vibrant bursts of color, and delicate greenery, symbolizing the beauty and joy that a new baby brings. Each arrangement is designed to create a sense of warmth, love, and happiness.
Order New Baby Flowers Online
Ordering new baby flowers online from Fiore Floral is quick and easy. Simply browse our website to explore our extensive collection of new baby flower arrangements. Once you find the perfect one, add it to your cart, and proceed to checkout.
During the checkout process, you will have the option to include a personalized message to congratulate the new parents. We will ensure that your heartfelt message is handwritten and included with the delivery to add a personal touch.
Contact Fiore Floral Today
At Fiore Floral, we take pride in being one of the leading flower shops in Rockville specializing in new baby flower delivery. We are passionate about creating beautiful arrangements that celebrate life's most precious moments.
Whether you're looking for an adorable bouquet for a baby boy or a charming arrangement for a baby girl, we have the perfect flowers to make the occasion truly memorable. Place your order online today or contact us to discuss your specific requirements. We can't wait to help you welcome the newest addition to your family!
Fiore Floral - Your Trusted Partner for New Baby Flower Delivery in Rockville
Fiore Floral is a premier florist in Rockville, specializing in new baby flower delivery. With our exceptional selection of fresh and beautiful flower arrangements, we aim to make every celebration extraordinary.
Our commitment to quality, creativity, and customer satisfaction sets us apart from other flower shops. We understand the importance of making your new baby celebration a truly memorable experience, and our team of talented floral designers is dedicated to exceeding your expectations.
Place your order with Fiore Floral today and let us help you create a magical and unforgettable moment to celebrate the arrival of your new baby. Trust us to provide the perfect flowers to express your joy and love.