Forestville, MD - Wedding Party Flowers
Nov 9, 2020
Weddings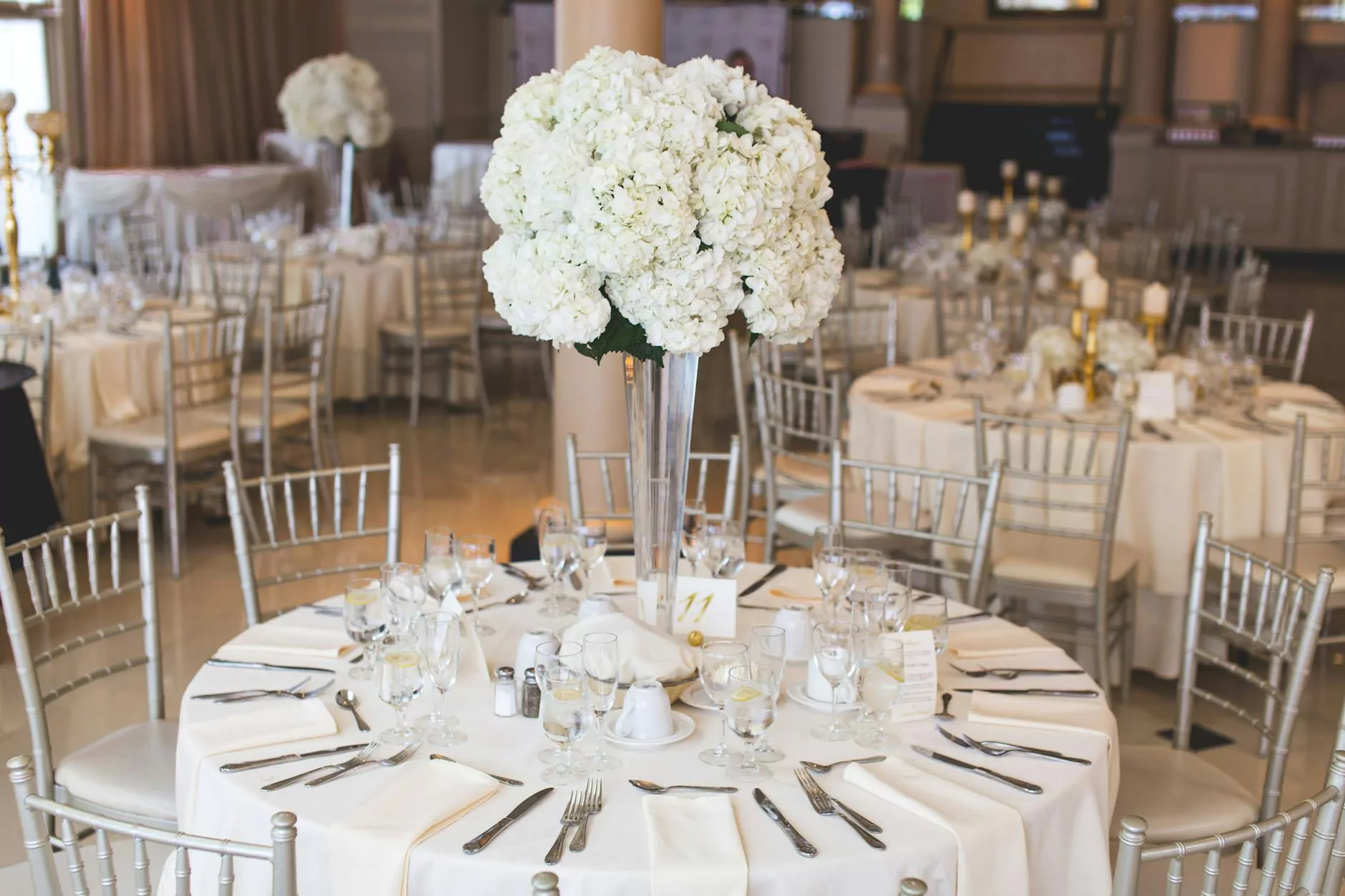 Welcome to Fiore Floral, your go-to flower shop in Forestville, MD, for all your wedding party flower needs. We understand that your wedding day is one of the most important days of your life, and we strive to provide you with the most exquisite floral arrangements and bouquets to make your special day even more memorable.
Beautiful Wedding Flowers in Forestville, MD
At Fiore Floral, we take pride in our extensive collection of wedding party flowers. Whether you're looking for elegant bridal bouquets, stunning centerpieces, or charming corsages and boutonnieres, we have the perfect floral creations to suit your style and preferences.
We believe that every couple deserves personalized and unique wedding flowers that reflect their love story and individuality. Our team of talented and experienced florists will work closely with you to understand your vision and bring it to life through exquisite floral arrangements.
Exquisite Floral Arrangements for Every Theme
No matter what theme or color scheme you have chosen for your wedding, we have a wide variety of floral arrangements that will perfectly complement your vision. From classic and romantic to modern and eclectic, our collection includes a diverse range of flowers, colors, and styles to match any wedding theme.
Whether you dream of a traditional white wedding with cascading roses and lilies, a vibrant and colorful outdoor celebration with sunflowers and daisies, or a chic and minimalist affair with sleek orchids and calla lilies, we have the expertise to turn your dreams into reality.
Personalized Floral Designs
At Fiore Floral, we believe that every wedding is unique, and your floral arrangements should be too. We offer personalized floral design services to ensure that your wedding flowers are a true reflection of your love story and style.
During a consultation with our expert florists, we will carefully listen to your ideas, preferences, and budget. We will offer suggestions and advice based on our extensive knowledge of flowers and design, ensuring that your wedding flowers are not only visually stunning but also convey the emotions and atmosphere you desire.
Reliable Service and Timely Delivery
Planning a wedding can be stressful, but our dedicated team at Fiore Floral is here to make the process as smooth and enjoyable as possible. We understand the importance of reliable service and timely delivery, and we strive to exceed your expectations every step of the way.
From the moment you place your order with us, to the careful preparation and arrangement of your wedding flowers, to the prompt and seamless delivery on your big day, you can trust that Fiore Floral will take care of every detail with the utmost professionalism and attention to detail.
Explore Our eCommerce & Shopping - Flower Shops Category
Fiore Floral not only provides exceptional wedding party flowers, but we also offer a wide selection of flowers and bouquets for various occasions through our eCommerce & Shopping - Flower Shops category.
Whether you need a stunning centerpiece for a corporate event, a thoughtful bouquet to express your love on Valentine's Day, or a sympathy arrangement to convey your condolences, our online flower shop has you covered.
Our eCommerce platform allows you to conveniently browse and select from our extensive collection of floral designs. With just a few clicks, you can have the perfect flowers delivered to your doorstep or to your loved ones, no matter the occasion.
Exceptional Quality and Customer Satisfaction
As the leading flower shop in Forestville, MD, we are committed to providing exceptional quality and ensuring customer satisfaction. Every floral arrangement is crafted with meticulous attention to detail and only the freshest and most beautiful flowers available.
We value your trust in us and aim to exceed your expectations with every order. Our team of skilled florists takes pride in their craftsmanship and will go above and beyond to create stunning floral designs that will leave a lasting impression.
Contact Us for Your Wedding Party Flowers
If you're ready to discuss your wedding party flowers with the experts at Fiore Floral, we would be delighted to hear from you. Contact us today to schedule a consultation and let us bring your dream wedding to life with our exquisite floral creations.
At Fiore Floral, we believe that love should be celebrated in the most beautiful way possible, and we are honored to be a part of your special day. Trust us to provide you with wedding party flowers that will truly take your breath away.