3 Bloom White Orchid Corsage in Rockville, MD | Fiore Floral
Nov 14, 2022
Florists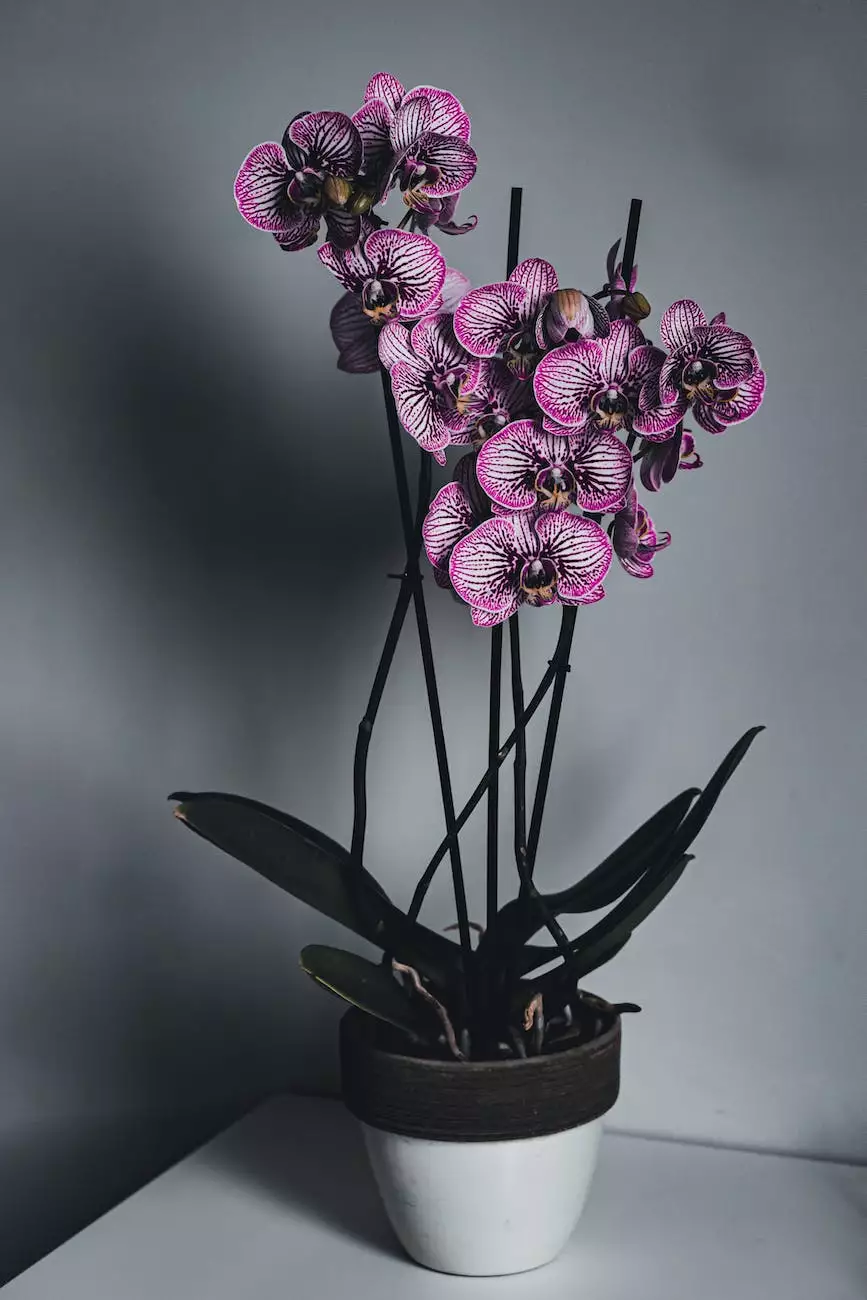 Discover the Exquisite 3 Bloom White Orchid Corsage at Fiore Floral
At Fiore Floral, we take pride in offering the finest selection of floral arrangements for every occasion. If you're looking for a stunning corsage that brings elegance and sophistication to your special event, our 3 Bloom White Orchid Corsage is the perfect choice.
Unparalleled Beauty That Captivates
Our 3 Bloom White Orchid Corsage is expertly crafted with precision and care. Each delicate white orchid is hand-selected to ensure its exceptional beauty and freshness. The three blooms come together in a graceful arrangement designed to impress.
Perfect for Any Special Occasion
Whether you're attending a wedding, prom, anniversary celebration, or any other formal event, our 3 Bloom White Orchid Corsage adds that touch of elegance to any outfit. Its timeless beauty effortlessly complements both classic and contemporary styles, making it a versatile choice for any occasion.
Unmatched Quality and Freshness
At Fiore Floral, we understand the importance of quality and freshness when it comes to floral arrangements. That's why we source our orchids from trusted growers, ensuring that each bloom is vibrant, fragrant, and long-lasting.
Our expert florists hand-create each corsage with meticulous attention to detail, ensuring that every petal is perfectly positioned and secured. We believe in delivering products that exceed expectations and bring joy to our customers.
Convenient Ordering and Delivery
Ordering the 3 Bloom White Orchid Corsage from Fiore Floral is simple and hassle-free. Browse our online store to find the perfect corsage, and easily add it to your cart. We offer secure payment options for a seamless checkout experience.
Once your order is placed, our dedicated team will carefully package your corsage to ensure it arrives safely at your doorstep or the desired location in Rockville, MD. We offer reliable and timely delivery services to make sure your corsage is ready for your special event.
Customer Satisfaction Guaranteed
At Fiore Floral, we prioritize customer satisfaction above all else. We strive to provide exceptional products and impeccable service at every step of your journey with us. If you have any questions or concerns, our friendly customer support team is always here to assist you.
Make a Statement with the 3 Bloom White Orchid Corsage
When it comes to making a statement with elegance and grace, the 3 Bloom White Orchid Corsage from Fiore Floral stands apart. Its timeless beauty, unmatched quality, and impeccable craftsmanship make it the perfect accessory for any special occasion.
Order your 3 Bloom White Orchid Corsage today and elevate your style to new heights. Experience the joy of wearing a stunning floral arrangement that adds a touch of sophistication to your ensemble and leaves a lasting impression on everyone around you.