Raspberry Frost Bouquet - Fiore Floral
Dec 14, 2019
Flowers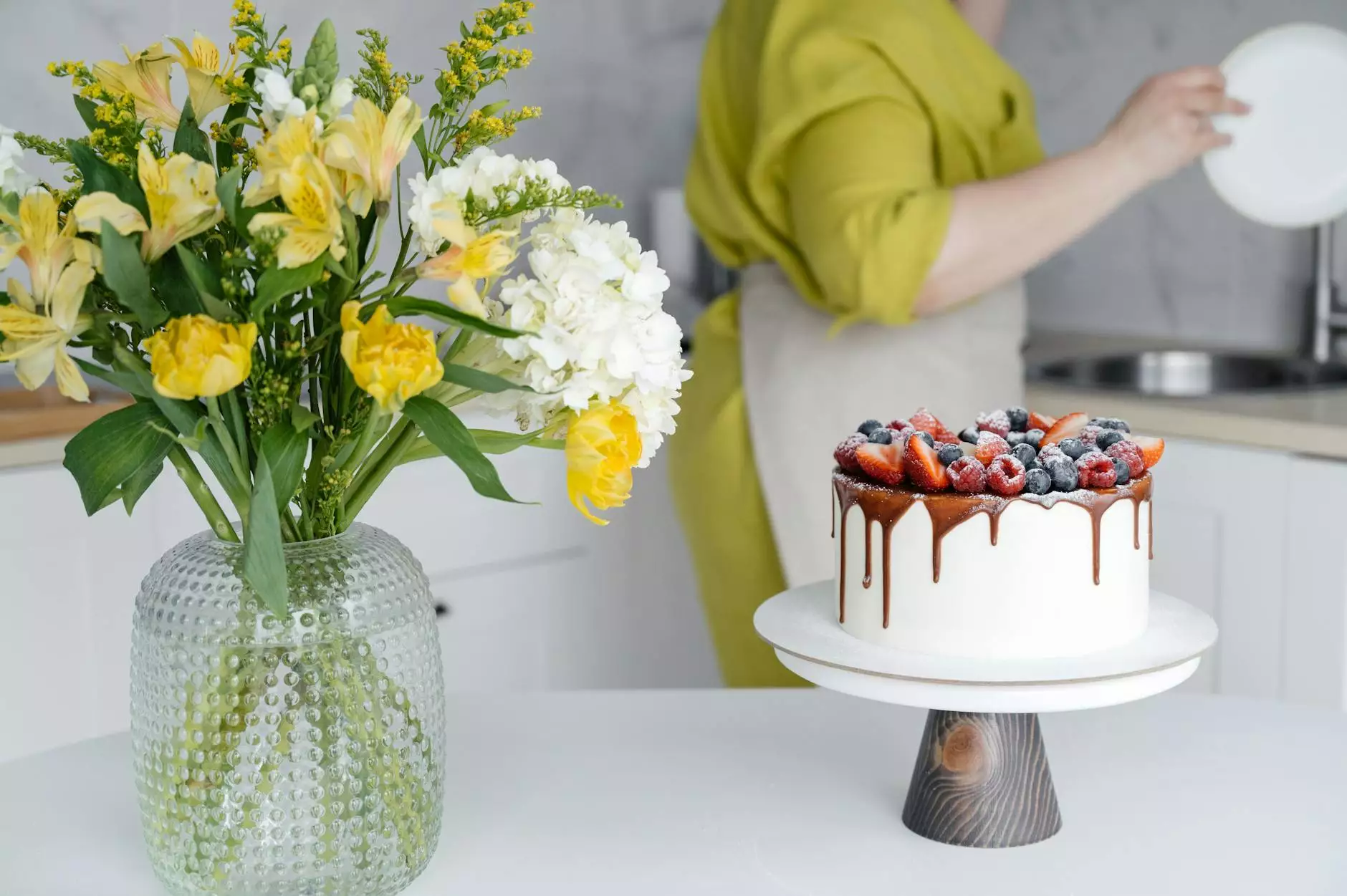 Exceptional Beauty for Every Occasion
At Fiore Floral, we take great pride in presenting the Raspberry Frost Bouquet, a true embodiment of elegance and charm. Our dedicated team of expert florists has meticulously crafted this bouquet to bring joy and delight to any recipient. Each arrangement is carefully curated with premium quality flowers, ensuring unmatched beauty and freshness.
A Captivating Symphony of Colors
The Raspberry Frost Bouquet is a harmonious blend of vibrant colors and textures that create a visual masterpiece. The bouquet features velvety red roses, delicate pink peonies, exquisite purple tulips, and lush green foliage. This captivating combination represents love, grace, and admiration, making it an ideal gift for birthdays, anniversaries, or any special occasion.
Unparalleled Quality and Craftsmanship
Fiore Floral is committed to providing our customers with only the finest floral arrangements. Our skilled artisans handpick each flower, ensuring that they meet our rigorous standards of quality and beauty. With our attention to detail and precision, every Raspberry Frost Bouquet is a true work of art, guaranteed to make a lasting impression.
Express Your Emotions with a Raspberry Frost Bouquet
Whether you want to convey your deepest affection or surprise someone with a heartfelt gesture, the Raspberry Frost Bouquet is the perfect choice. Its enchanting blend of colors and fragrances will undoubtedly evoke emotions of love, romance, and appreciation. Let our stunning bouquet be the messenger of your heartfelt sentiments.
Unforgettable Moments with Fiore Floral
Fiore Floral has been a trusted name in the flower industry for over a decade. We understand the significance of life's precious moments and strive to make them truly unforgettable. Offering a seamless online shopping experience, we make it easy for you to browse and order our exquisite bouquets from the comfort of your own home.
Unmatched Customer Satisfaction
As an eCommerce flower shop, Fiore Floral is dedicated to ensuring your complete satisfaction. From our user-friendly website to our reliable delivery service, we go the extra mile to exceed your expectations. With our hassle-free return policy and exceptional customer support, you can trust us to make your shopping experience with us as delightful as our Raspberry Frost Bouquet.
Elevate Your Gifting Experience
Make every moment extraordinary with the Raspberry Frost Bouquet from Fiore Floral. Whether you want to surprise a loved one, celebrate an achievement, or simply brighten someone's day, our bouquet will undoubtedly create an unforgettable memory. Explore our wide selection of handcrafted bouquets designed to elevate your gifting experience like never before.
Order Your Raspberry Frost Bouquet Today
Experience the beauty and elegance of the Raspberry Frost Bouquet by ordering today from Fiore Floral. With our secure ordering process and prompt delivery, you can rely on us to deliver your heartfelt gift with utmost care. Let us be a part of your celebrations and help you create treasured moments that last a lifetime.