Flowers & Fancies Special Programs - Owings Mills, MD
Apr 3, 2020
Events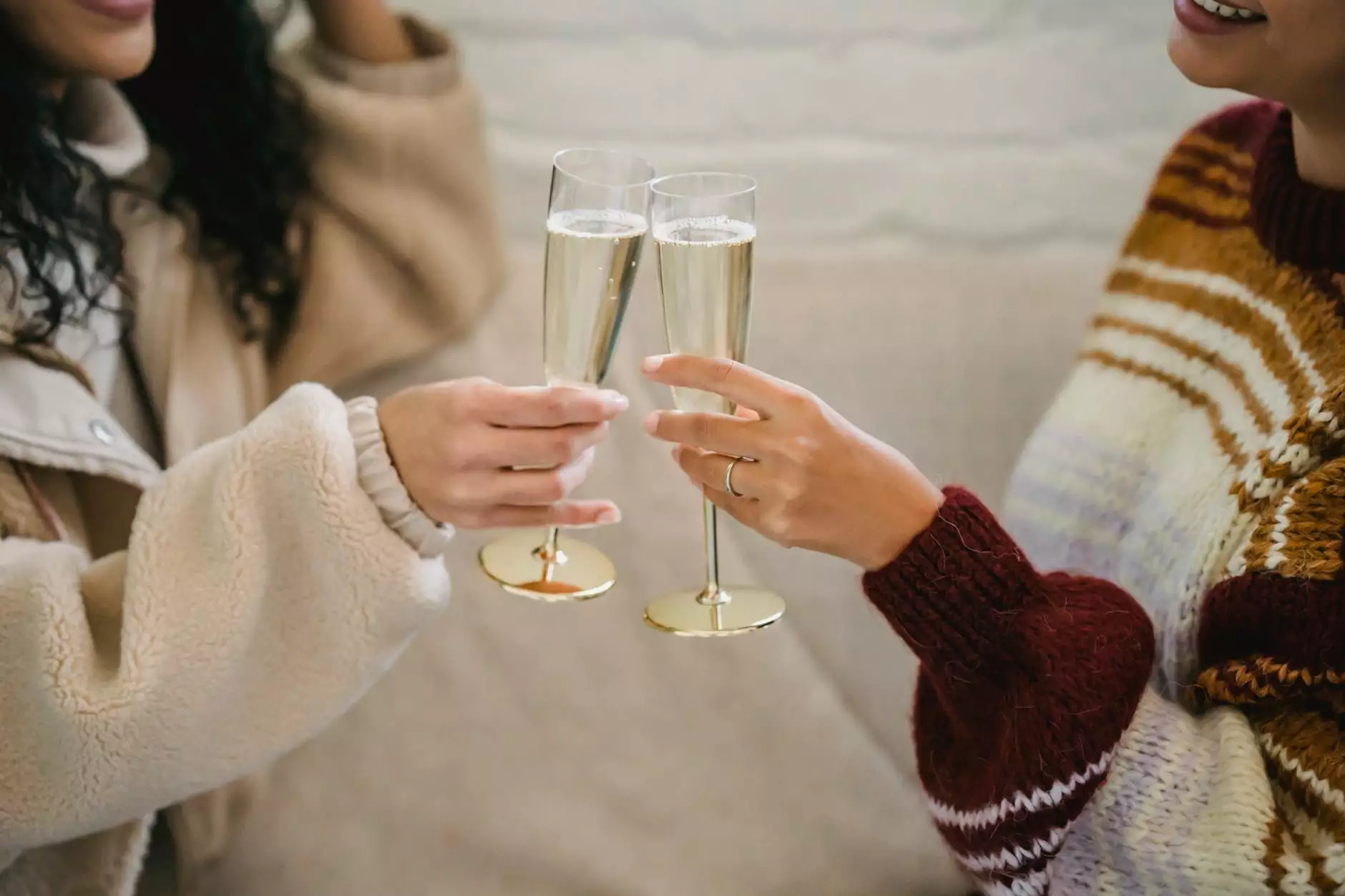 Welcome to Fiore Floral, your premier destination for exquisite floral arrangements in Owings Mills, MD. As an eCommerce flower shop specializing in providing floral masterpieces, we take pride in offering a range of special programs designed to elevate your flower shopping experience. With our attention to detail, artistic flair, and commitment to customer satisfaction, we are determined to surpass your expectations in every way.
Customized Floral Arrangements for Any Occasion
At Fiore Floral, we understand that every moment is unique and deserves to be celebrated in style. Our team of skilled floral designers and artisans craft elegant arrangements that capture the essence of your special moments. Whether you're commemorating a wedding, anniversary, birthday, or any meaningful event, our customized floral creations are tailored to reflect your individuality and personal taste.
With extensive experience in eCommerce flower shopping, we have curated a wide selection of floral designs that are suitable for various occasions. From classic bouquets to modern centerpieces, our collection embraces a diverse range of styles, colors, and themes. Indulge in the beauty of nature's finest blooms, arranged with meticulous attention to detail. Our expert florists hand-select each stem, ensuring only the freshest and most vibrant flowers make it into your arrangements.
Special Programs Offered
Our special programs are designed to enhance your flower shopping experience and complement the memorable moments in your life. Here are some of the unique programs we offer:
1. Wedding Floral Design
Make your dream wedding come to life with our exceptional wedding floral design services. Our team specializes in creating breathtaking bridal bouquets, stunning ceremony arrangements, and captivating reception centerpieces. We collaborate closely with you to ensure your wedding flowers reflect your vision, theme, and style, making your special day truly remarkable.
2. Corporate Floral Services
Elevate your corporate events and office spaces with our sophisticated floral designs. Our corporate floral services provide businesses in Owings Mills, MD, with the opportunity to enhance their brand identity and create a welcoming environment for clients and employees alike. From weekly office flower subscriptions to memorable event and conference arrangements, we tailor our creations to meet your specific requirements.
3. Seasonal Floral Collections
Embrace the beauty of each season with our exquisite floral collections. Our seasonal arrangements capture the essence of spring, summer, fall, and winter, incorporating the freshest seasonal blooms. Experience the joy of vibrant colors, unique textures, and captivating fragrances through our carefully curated seasonal offerings.
4. Gift Delivery Services
Spread love and joy with our convenient gift delivery services. With just a few clicks, you can surprise your loved ones with a beautifully arranged bouquet or a thoughtful gift package. Choose from our wide selection of options, including flowers, plants, chocolates, and more, and let us handle the rest. Our timely and reliable delivery ensures your sentiments are expressed in the most special way possible.
5. Floral Subscriptions
Introduce a touch of elegance into your everyday life with our floral subscription services. Experience the delight of receiving fresh, seasonally curated arrangements right at your doorstep on a regular basis. Whether you want to enhance your home decor or bring a touch of nature into your office space, our floral subscriptions offer a convenient and effortless way to infuse beauty into your surroundings.
Why Choose Fiore Floral?
At Fiore Floral, we are passionate about the artistry of flowers. Our commitment to excellence and customer satisfaction sets us apart from other flower shops. Here's why we should be your go-to destination for all your floral needs:
Quality Assurance: We source only the freshest flowers and create arrangements with precision and care, ensuring your satisfaction.
Unique Designs: Our experienced floral designers create one-of-a-kind arrangements that evoke emotion and captivate the senses.
Personalized Service: We listen to your preferences and work closely with you to bring your vision to life, transforming your ideas into stunning floral creations.
Convenient Online Shopping: Our user-friendly eCommerce platform allows you to browse and order floral creations with ease, anytime and anywhere.
Timely Delivery: We understand the importance of punctuality, and our reliable delivery ensures your flowers arrive fresh and beautiful, exactly when and where you need them.
Exceptional Customer Care: Our dedicated customer service team is ready to assist you with any queries or concerns you may have. Your satisfaction is our top priority.
Experience the true artistry of flowers with Fiore Floral's special programs in Owings Mills, MD. Browse our website, explore our collections, and let us create floral masterpieces that bring beauty and joy into your life. Discover the exquisite world of Fiore Floral today!