Baltimore & Owings Mills (MD) Flower, Plant, & Gift Delivery
Dec 4, 2018
Flowers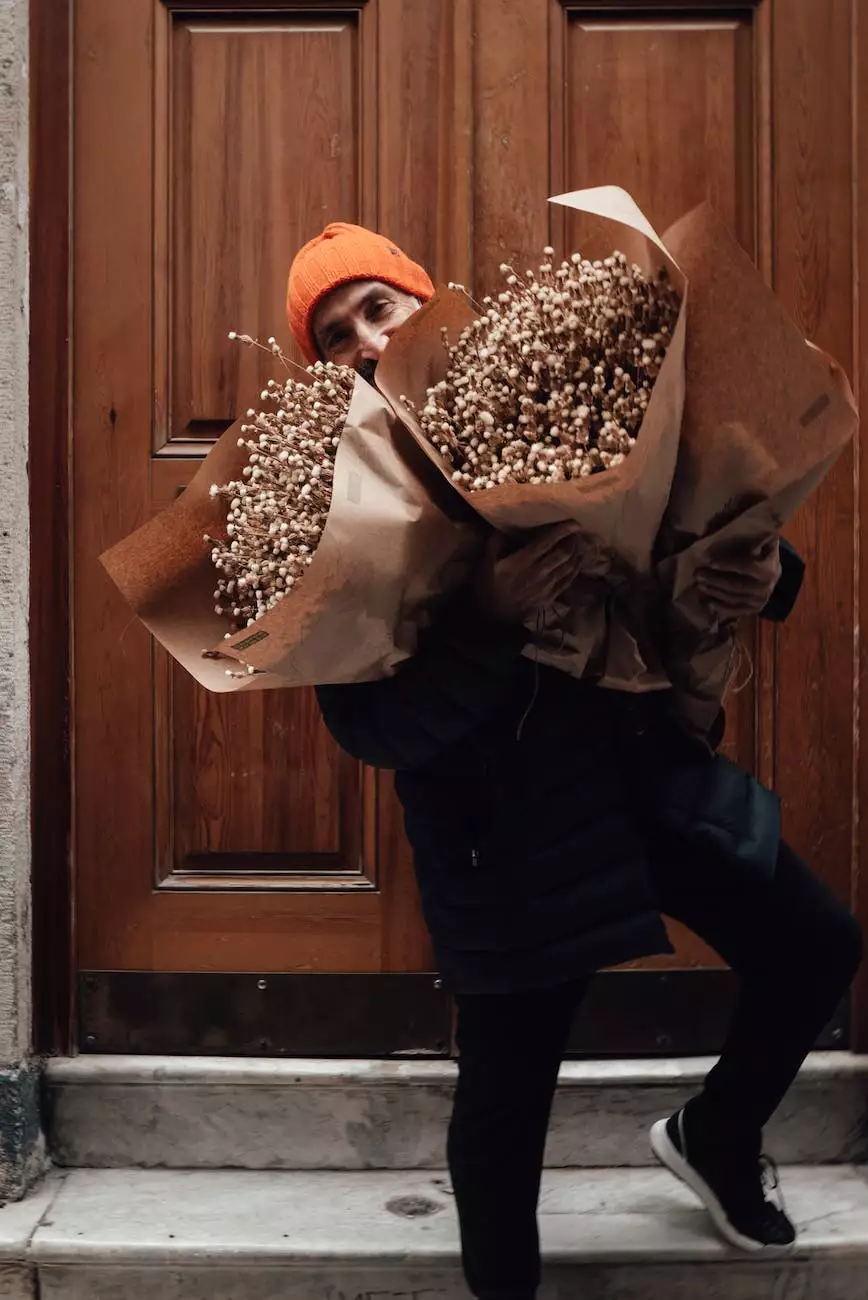 Welcome to Fiore Floral, your premium flower shop in Baltimore & Owings Mills (MD), the perfect destination for all your flower, plant, and gift delivery needs. With years of experience in the eCommerce & Shopping industry, we take pride in offering a wide selection of high-quality products to elevate any occasion.
Uncover the Beauty and Symbolism of Roses
Roses have long been cherished for their unparalleled beauty and the deep symbolism they carry. At Fiore Floral, we understand the importance of roses in conveying emotions and creating unforgettable moments. Explore the meaning behind each variety of rose and discover the perfect choice for any occasion.
Red Roses - The Symbol of Love and Passion
Red roses have long been synonymous with love and passion. Their vibrant crimson hue represents deep affection, desire, and romance. Whether you're celebrating an anniversary, expressing heartfelt apologies, or confessing your love, our stunning selection of red roses is sure to convey your emotions in the most enchanting way.
Pink Roses - The Symbol of Grace and Elegance
Pink roses symbolize grace, elegance, and admiration. Ranging from delicate pastels to vibrant hues, these roses are perfect for expressing appreciation, gratitude, and admiration. Whether you want to congratulate someone on their achievements or uplift someone's spirits, our exquisite pink roses will make a lasting impression.
White Roses - The Symbol of Purity and Innocence
White roses represent purity, innocence, and new beginnings. They are often associated with weddings, newborns, and special milestones. These classic beauties convey a sense of serenity and bring a touch of elegance to any event. Browse through our collection of white roses and let their ethereal charm captivate your senses.
Yellow Roses - The Symbol of Friendship and Joy
Yellow roses symbolize friendship, happiness, and joy. Their sunny and vibrant appearance is perfect for spreading positivity and making someone's day. Whether you want to brighten up a loved one's mood or celebrate a friendship, our cheerful yellow roses are a delightful choice.
Orange Roses - The Symbol of Enthusiasm and Passion
Orange roses exude enthusiasm, passion, and excitement. Their warm and fiery hues are perfect for expressing a sense of energy and admiration. Whether you want to convey your appreciation or celebrate a new venture, our radiant orange roses will make a bold and vibrant statement.
Purple Roses - The Symbol of Enchantment and Royalty
Purple roses symbolize enchantment, elegance, and royalty. Their regal hues carry a sense of beauty and mystique. If you want to convey admiration, celebrate uniqueness, or add a touch of grandeur to any occasion, our majestic purple roses are the perfect choice.
Discover the Finest Flower, Plant, & Gift Delivery in Baltimore & Owings Mills (MD)
At Fiore Floral, we are committed to delivering excellence in every aspect of our service. With our extensive range of flower arrangements, plants, and carefully curated gift options, you'll find the perfect choice for every occasion, whether it's a birthday, anniversary, graduation, or just a thoughtful gesture to brighten someone's day.
Exquisite Flower Arrangements for Every Occasion
Our skilled florists meticulously design stunning flower arrangements that capture the essence of beauty and elegance. From vibrant mixed arrangements to classic bouquets, our floral creations are sure to make a statement. Whether you prefer a modern aesthetic or a timeless and traditional look, we have the perfect arrangement to suit your style.
Lush and Vibrant Plants to Enliven Any Space
Bring life and greenery into any environment with our exceptional selection of plants. From striking succulents to graceful orchids, our plants make perfect gifts and add a touch of nature's beauty to any indoor or outdoor space. Each plant is carefully selected and nurtured to ensure its longevity and visual appeal.
Thoughtfully Curated Gifts for Extraordinary Celebrations
In addition to our stunning flowers and plants, we offer a range of thoughtful gifts to enhance your gifting experience. From gourmet gift baskets to luxury spa sets, we have carefully curated options for every taste and preference. Make a lasting impression with our exquisite gift selection that complements the beauty of our flowers and plants.
Trust Fiore Floral for Unmatched Flower, Plant, & Gift Delivery in Baltimore & Owings Mills (MD)
At Fiore Floral, we prioritize customer satisfaction and strive to exceed your expectations with every order. Our commitment to quality, attention to detail, and prompt delivery ensure that your experience with us is nothing short of exceptional.
Order from Fiore Floral and discover the finest flower, plant, and gift delivery experience in Baltimore & Owings Mills (MD). No matter the occasion, no matter the recipient, let us help you craft unforgettable moments filled with beauty and joy.