The Cocktail Party
Mar 29, 2020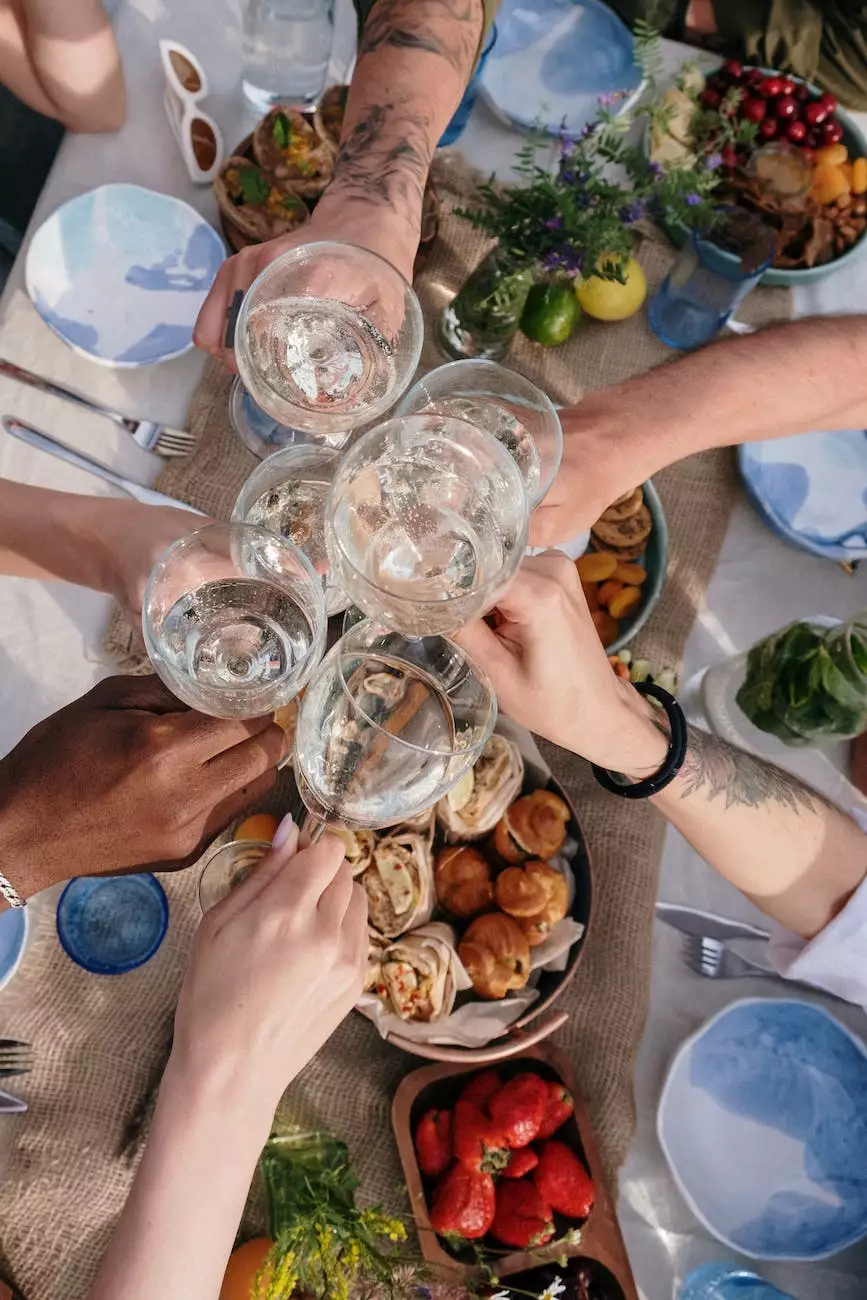 Welcome to Fiore Floral, the leading online flower shop for all your floral needs. In this section, we proudly present our exquisite collection called "The Cocktail Party Pack". Experience the beauty and elegance of our carefully curated flower arrangements, designed to enhance your next celebratory event.
Unleash the Elegance
Prepare to impress your guests with stunning floral displays handcrafted by our expert florists. The Cocktail Party Pack is a perfect blend of colors, scents, and textures specifically selected to elevate the ambiance of any gathering. Beauty is in the details, and these arrangements capture it perfectly.
A Feast for the Senses
Indulge your senses with our classic combination of roses, lilies, and orchids. Each flower is carefully chosen for its vibrant hues and its ability to add a touch of sophistication to your celebration. Our arrangements are not only visually appealing but also emit a pleasant fragrance that will enchant everyone in attendance.
Unparalleled Quality
At Fiore Floral, quality is our utmost priority. We take great pride in using only the freshest, finest flowers sourced from trusted growers. Our dedicated team of skilled artisans meticulously handcrafts each arrangement to ensure every petal is perfectly placed. We strive to exceed your expectations and create an unforgettable experience.
Thoughtful Designs
Our talented designers have thoughtfully crafted each arrangement in The Cocktail Party Pack to complement a variety of themes and color schemes. Whether you're hosting an elegant soirée, a lively spring gathering, or a romantic outdoor event, our arrangements will be the perfect centerpiece that ties everything together.
Convenience at Your Fingertips
With Fiore Floral's user-friendly eCommerce platform, organizing your Cocktail Party has never been easier. Browse our extensive selection, add your favorite arrangements to your cart, and proceed to a hassle-free checkout process. Our secure payment options and reliable shipping ensure your flowers arrive promptly and in pristine condition.
Create Memorable Moments
Each event is an opportunity to create lasting memories, and our Cocktail Party Pack aims to be a part of those cherished moments. Impress your guests with the timeless beauty of flowers, elevating the atmosphere and adding a touch of elegance to every occasion. Let Fiore Floral help you transform your celebration into an unforgettable experience.
Order Your Cocktail Party Pack Today
Ready to bring your cocktail party to life? Don't miss out on the chance to enhance your event with the exquisite beauty of The Cocktail Party Pack. Browse our eCommerce store now and choose the arrangements that best match your vision. Experience the expertise, superior quality, and unmatched elegance that Fiore Floral is known for.
The Ultimate Celebration Experience
Fiore Floral stands out among flower shops in the eCommerce and shopping sector, offering top-notch floral arrangements for every occasion. We specialize in creating unforgettable moments through our carefully designed bouquets. Whether you're organizing an intimate gathering, a grand gala, or a corporate event, our expertly crafted flowers are sure to captivate and leave a lasting impression on your guests.
The Experts in Flower Arrangements
With years of experience in the industry, Fiore Floral has become a leading authority on all things floral. Our team of dedicated professionals possesses an unparalleled passion for flowers, continuously pushing boundaries and reimagining traditional floral designs. We stay up-to-date with the latest floral trends and techniques, ensuring our customers receive only the highest quality arrangements.
Exceptional Service at Every Step
Fiore Floral takes pride in providing exceptional service throughout your entire shopping experience. From the moment you land on our website, our user-friendly interface makes it effortless to navigate and find the perfect arrangement for your needs. Our dedicated customer support team is ready to assist you with any inquiries, ensuring your complete satisfaction.
Spread Joy with Fiore Floral
We believe in the power of flowers to bring joy and happiness to people's lives. By offering The Cocktail Party Pack, we aim to make your celebrations truly memorable and extraordinary. Our commitment to excellence and attention to detail shine through each exquisite arrangement we create, promising a delightful experience for both you and your guests.
Elevate Your Next Celebration
Don't settle for ordinary floral arrangements that blend into the background. Let Fiore Floral elevate your next celebration with The Cocktail Party Pack. Every detail is carefully considered to create a harmonious blend of colors, shapes, and scents that will leave a lasting impression on your guests. Make your event a true showstopper with Fiore Floral's unrivaled expertise.
Transform your Cocktail Party
The Cocktail Party Pack is more than just flowers; it's an experience. It allows you to transform your cocktail party into an extraordinary event that showcases your impeccable taste and style. Each arrangement exudes elegance and sophistication, creating a captivating atmosphere that sets the tone for an evening filled with magic and enchantment.