Floral Wrist Cuff - Elevate Your Style with Fiore Floral
Apr 1, 2022
Florists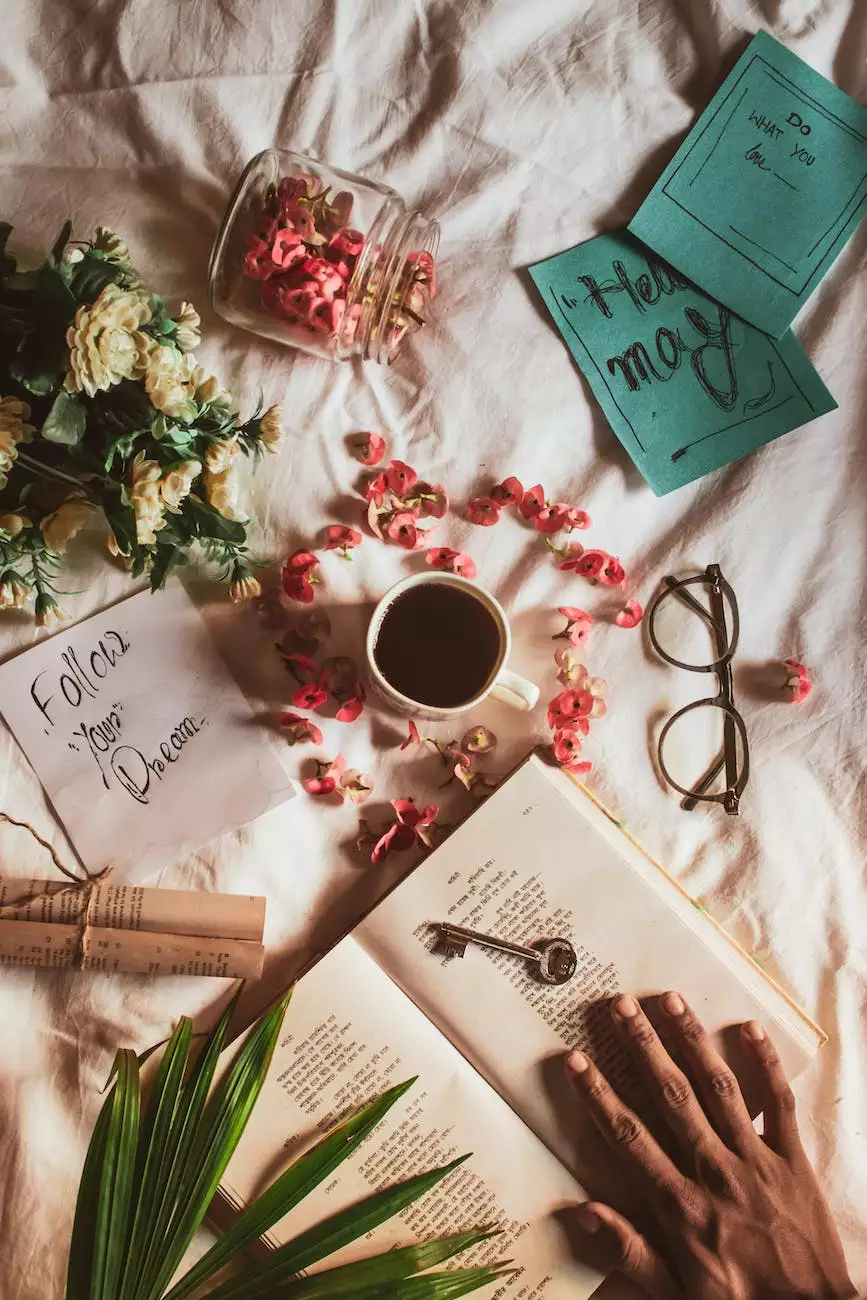 Introduction to Floral Wrist Cuffs
Are you looking for a stylish and unique accessory to enhance your personal style? Look no further than our exquisite collection of Floral Wrist Cuffs at Fiore Floral. With their delicate floral arrangements and intricate designs, these wrist cuffs are the perfect addition to any outfit, whether it's for a wedding, special occasion, or simply to add a touch of natural beauty to your everyday look.
Unique Floral Designs
At Fiore Floral, we take pride in curating the most stunning and meticulously crafted floral wrist cuffs. Each cuff is handcrafted by our experienced florists who combine their expertise with a keen eye for design. Our floral wrist cuffs feature a variety of exquisite blooms, including roses, orchids, lilies, and more. These beautiful flowers are carefully selected to create captivating arrangements that complement your personal style and add a touch of elegance to your ensemble.
Elevate Your Style
Our Floral Wrist Cuffs are not just accessories; they are a statement piece that allows you to express your individuality. The attention to detail and craftsmanship that goes into each cuff sets them apart from other accessories in the market. Whether you prefer a bold and vibrant design or a delicate and understated arrangement, we have the perfect wrist cuff to suit your taste and elevate your style to new heights.
Perfect for Every Occasion
Our Floral Wrist Cuffs are versatile and can be worn for a wide range of occasions. They are the perfect accessory for weddings, adding a touch of romance and natural beauty to your bridal or bridesmaid ensemble. Imagine walking down the aisle with these exquisite floral adornments, creating a lasting impression on everyone present. Additionally, our wrist cuffs are ideal for other special occasions such as proms, parties, and formal events. They effortlessly elevate any look and make you feel like the belle of the ball.
Quality and Comfort
At Fiore Floral, we prioritize not only the visual appeal of our wrist cuffs but also their quality and comfort. We understand that you want to look and feel your best without compromising on comfort. That's why our floral wrist cuffs are crafted with utmost care, ensuring that they are not only visually stunning but also lightweight and comfortable to wear throughout the day or night. With our wrist cuffs, you can confidently make a stylish statement without any discomfort.
Shop the Fiore Floral Collection
Ready to elevate your style and embrace the beauty of nature? Explore our collection of Floral Wrist Cuffs today. Visit our website at FioreFloral.net/products/floral-wrist-cuff to browse our stunning range of designs and find the perfect wrist cuff to reflect your personal style. With Fiore Floral, you'll discover an enchanting blend of fashion and nature in every piece.
Conclusion
Step into a world of beauty and elegance with our Floral Wrist Cuffs at Fiore Floral. These exquisite accessories are designed to captivate and elevate your style. Made with love and meticulous attention to detail, our wrist cuffs showcase the beauty of nature in a wearable form. Whether you're attending a special occasion or want to add a touch of natural beauty to your everyday look, our Floral Wrist Cuffs are the perfect choice. Explore our collection now and experience the magic of Fiore Floral!