Bespoke Arrangement
Jan 24, 2018
Weddings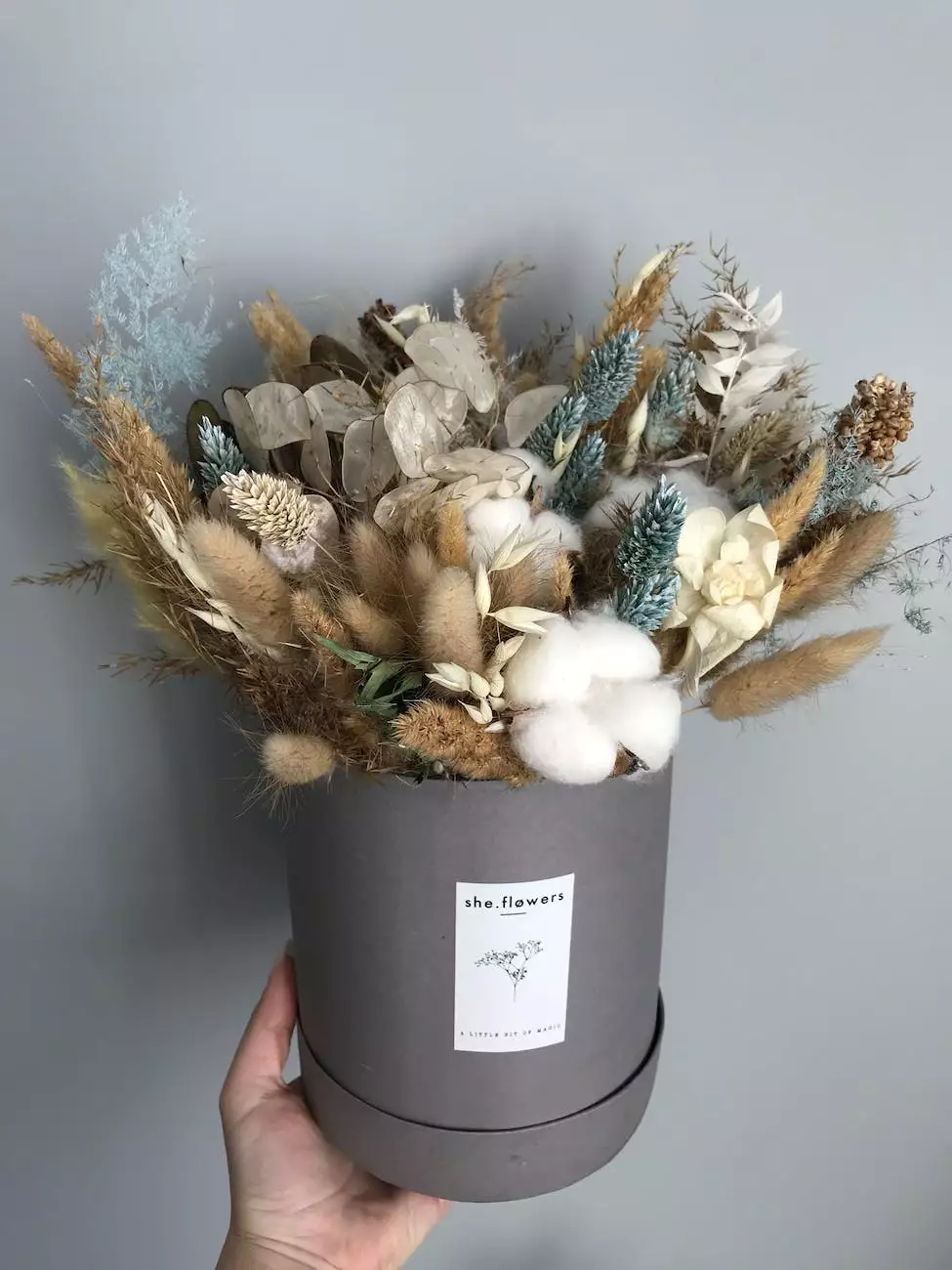 Unleash Your Creativity with Fiore Floral's Bespoke Service
Fiore Floral is your go-to destination for exquisite flower arrangements. With our bespoke service, we provide a unique opportunity to create a personalized floral masterpiece that perfectly reflects your individual taste and style. Our expert florists are dedicated to bringing your vision to life, ensuring an enchanting arrangement that surpasses your expectations.
Unparalleled Customization
Unlike traditional pre-made flower arrangements, our bespoke service allows you to curate every aspect of your floral creation. Choose from a wide variety of hand-picked blooms, ranging from classic roses to exotic orchids, and combine them in a way that resonates with your personality and the occasion.
Impeccable Quality
At Fiore Floral, we take pride in sourcing the highest quality flowers from trusted growers. Each bloom is carefully selected, ensuring freshness, vibrancy, and longevity. Our florists possess an extraordinary attention to detail, ensuring that your bespoke arrangement is crafted with utmost precision and care.
Personalized Consultation
Our personalized consultation process allows us to understand your unique requirements and preferences. Whether you seek a romantic bouquet for a special someone, a captivating centerpiece for a grand event, or any other floral arrangement, our knowledgeable team will guide you through the selection and design process, ensuring a truly personalized result.
Unforgettable Occasions
Our bespoke arrangements are perfect for a wide range of occasions. From weddings and anniversaries to birthdays and corporate events, Fiore Floral will create an arrangement that sets the tone and captures the essence of the occasion. Let your imagination flourish as we collaborate to bring your floral dreams to life.
Exceptional Service
When you choose Fiore Floral for your bespoke arrangement, you can expect nothing short of exceptional service. Our team of dedicated professionals will assist you at every step of the process, ensuring a seamless experience from initial consultation to final delivery. We are committed to exceeding your expectations in every way.
Order Your Bespoke Arrangement Today
Discover the unparalleled beauty that a bespoke floral arrangement can bring to your space. Contact Fiore Floral today to schedule your personalized consultation and bring your floral vision to life. Our team is excited to collaborate with you and create an extraordinary arrangement that will leave a lasting impression.
Keywords: Bespoke Arrangement, Fiore Floral, Personalized Floral Masterpiece, Customization, Impeccable Quality, Personalized Consultation, Unforgettable Occasions, Exceptional Service, Order Today