Grower's Choice Potted Plant
Jul 3, 2019
Plants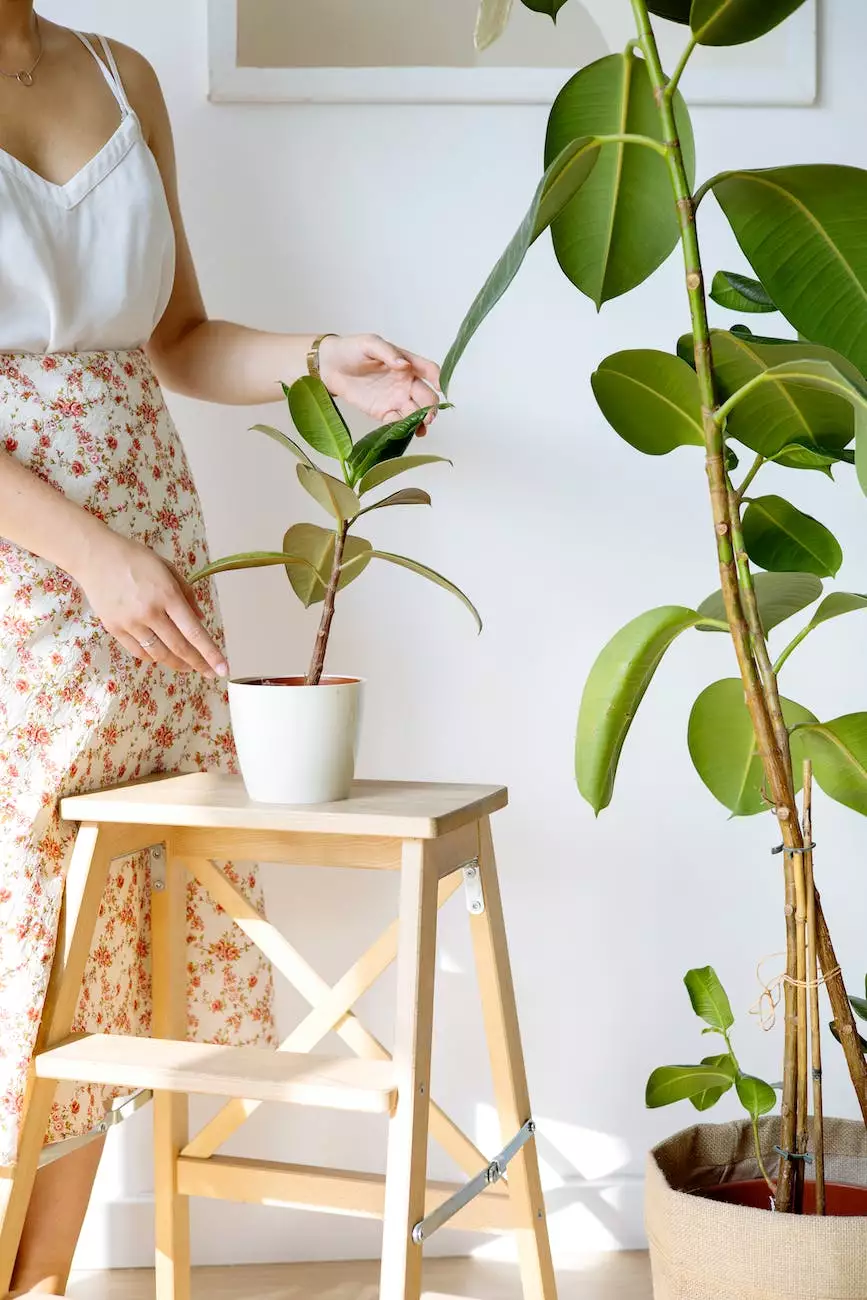 Introduction to Fiore Floral's Grower's Choice Collection
Welcome to Fiore Floral, your premier online destination for exceptional potted plants. Our Grower's Choice collection is a testament to our commitment to providing customers with the highest quality flora. With our meticulously curated selection, we bring the beauty of nature right to your doorstep.
Discover the Beauty and Versatility of Potted Plants
Potted plants have been enchanting humans for centuries with their natural beauty and ability to elevate any space. Whether you're a seasoned plant enthusiast or just starting your journey, Fiore Floral's Grower's Choice potted plant collection offers an unparalleled selection to suit any taste and space.
Unparalleled Quality: Hand-Picked for Perfection
At Fiore Floral, we believe in delivering only the finest plants to our customers. Each plant in our Grower's Choice collection is hand-picked by our experts for its exceptional quality, strength, and longevity. We collaborate with trusted growers who share our passion for excellence.
Our meticulous selection process ensures that every potted plant you receive is healthy, vibrant, and ready to enhance your environment. From breathtaking orchids to lush tropical foliage, our collection showcases the diversity and splendor of the botanical world.
Enhance Your Space with Greenery
Adding a potted plant to your home or office can transform any space into a serene oasis. The presence of live plants not only brings nature indoors but also offers numerous benefits for your well-being. From purifying the air to reducing stress levels, potted plants have a positive impact on our lives.
With our Grower's Choice plants, you have the freedom to select the perfect green companion for your space. Whether you prefer a statement piece or a collection of smaller plants to create an elegant display, Fiore Floral has got you covered.
Unleash Your Creativity with Grower's Choice
Indoor Gardening Made Easy
Fiore Floral's Grower's Choice collection empowers you to explore your creativity through indoor gardening. Whether you're a seasoned gardener or an aspiring plant parent, our collection provides the ideal starting point for your botanical adventures.
Choose from an array of potted plants that are not only visually stunning but also easy to care for. Our experts hand-select each plant, ensuring they thrive in indoor environments. With our detailed care instructions, you'll have all the necessary knowledge to keep your green companions happy and healthy.
The Perfect Gift for Any Occasion
Looking for a unique and thoughtful gift? Fiore Floral's Grower's Choice potted plants make a perfect choice. Whether it's a birthday, anniversary, or a simple gesture of appreciation, our selection has something to suit every occasion.
Delight your loved ones with the beauty and longevity of our potted plants. Each plant is carefully nurtured from the moment it's planted, making it a gift that symbolizes growth, life, and lasting memories.
Shop the Grower's Choice Collection Online
Fiore Floral allows you to conveniently browse our Grower's Choice potted plants online. With just a few clicks, you can explore our collection, read detailed plant descriptions, and find the perfect addition to your personal oasis.
Our secure online store ensures a smooth shopping experience, and our dedicated customer support team is always ready to assist you with any inquiries or concerns. We offer flexible shipping options to ensure your potted plant arrives in pristine condition, ready to brighten up your space.
Experience the Beauty of Nature Today
Don't miss out on the opportunity to surround yourself with the captivating allure of potted plants. Fiore Floral's Grower's Choice collection awaits you, offering a world of enchanting greenery and endless inspiration.
Discover our selection online and choose a potted plant that brings you joy, tranquility, and a deeper connection with nature. Elevate your space and nourish your soul with the extraordinary beauty of our Grower's Choice plants.