Rosey Waterfall Wedding Cake Flowers in Forestville, MD
Feb 23, 2021
Weddings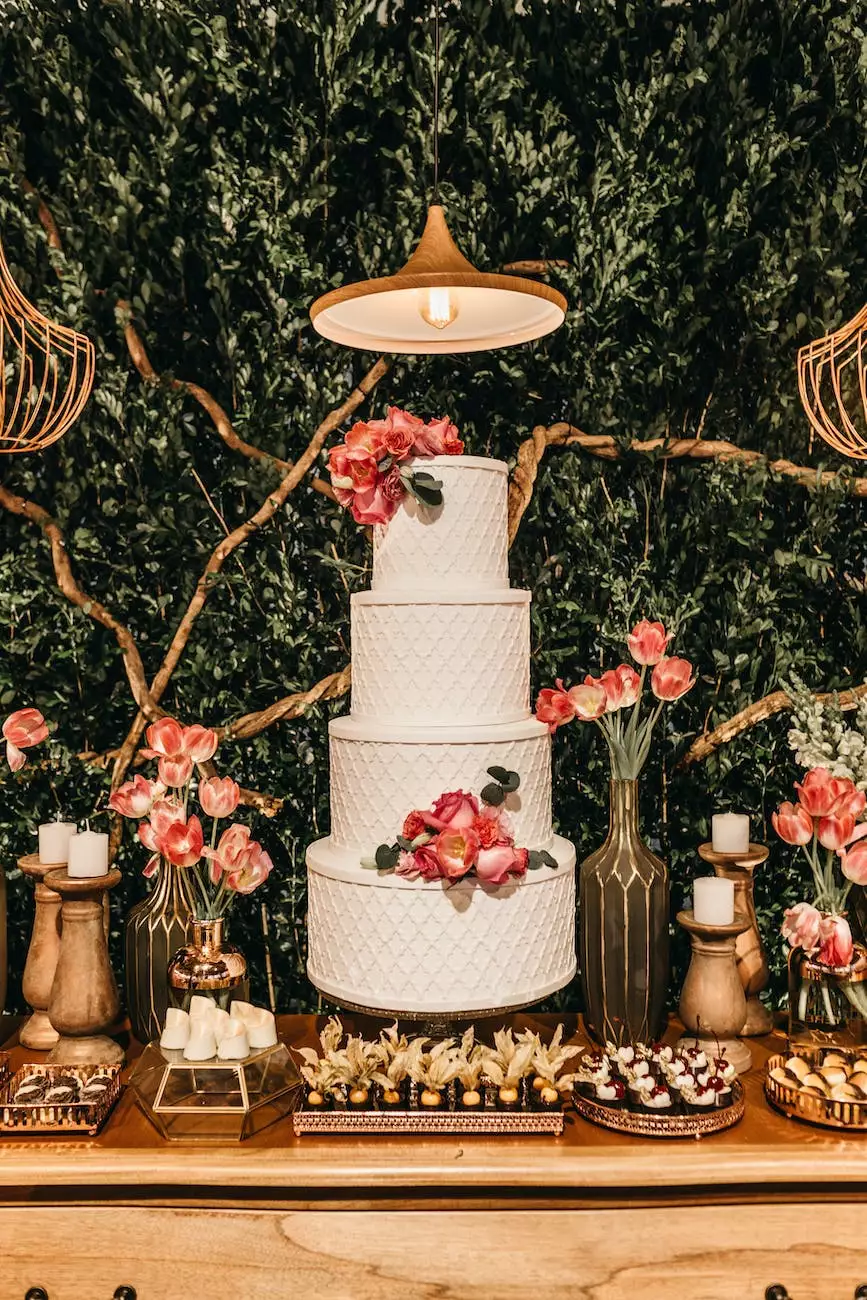 Enhance Your Special Day with Beautiful Wedding Cake Flowers
Fiore Floral is proud to offer a stunning variety of Rosey Waterfall wedding cake flowers in Forestville, MD and surrounding areas. We understand that your wedding day is a once-in-a-lifetime event, and it deserves the perfect floral accents to reflect your unique style and personality.
Unleash the Beauty of Rosey Waterfall Flowers
Our Rosey Waterfall wedding cake flowers are meticulously handcrafted by our skilled floral designers. These exquisite flowers will add a touch of elegance and romance to your wedding cake, making it a true centerpiece of your celebration.
The Fiore Floral Difference
At Fiore Floral, we take pride in our attention to detail and commitment to excellence. We source only the highest quality flowers to ensure that your wedding cake is adorned with the finest blooms available. Our team of talented designers works closely with you to create a custom arrangement that perfectly complements your wedding theme and color palette.
The Perfect Match for Your Wedding Style
Whether you're planning a traditional, rustic, modern, or whimsical wedding, our Rosey Waterfall wedding cake flowers can be customized to suit your vision. From cascading floral arrangements to delicate, single blooms, we have the expertise to bring your dream cake to life.
A Wide Range of Flower Options
Fiore Floral offers a wide range of stunning flowers to choose from, ensuring that you find the perfect match for your wedding cake. Our collection includes:
Rosey Waterfall Roses - These beautiful roses feature cascading blooms that create a waterfall effect, adding drama and elegance to your cake.
Rosey Waterfall Peonies - With their lush petals and soft, romantic feel, peonies are a popular choice for wedding cakes.
Rosey Waterfall Ranunculus - The delicate, multi-petaled blooms of ranunculus make them a charming addition to any cake design.
Rosey Waterfall Hydrangeas - Known for their full, fluffy heads, hydrangeas can be used to create a lush, textured look on your cake.
Bring Your Wedding Cake to Life with Fiore Floral
Fiore Floral is dedicated to making your wedding day unforgettable. Our expert team is ready to guide you through the process of selecting and designing the perfect Rosey Waterfall wedding cake flowers for your special day. Contact us today to schedule a consultation and let us help bring your dream wedding cake to life.