Ivy Rose Bouquet Arrangement in Forestville, MD
Dec 31, 2018
Flowers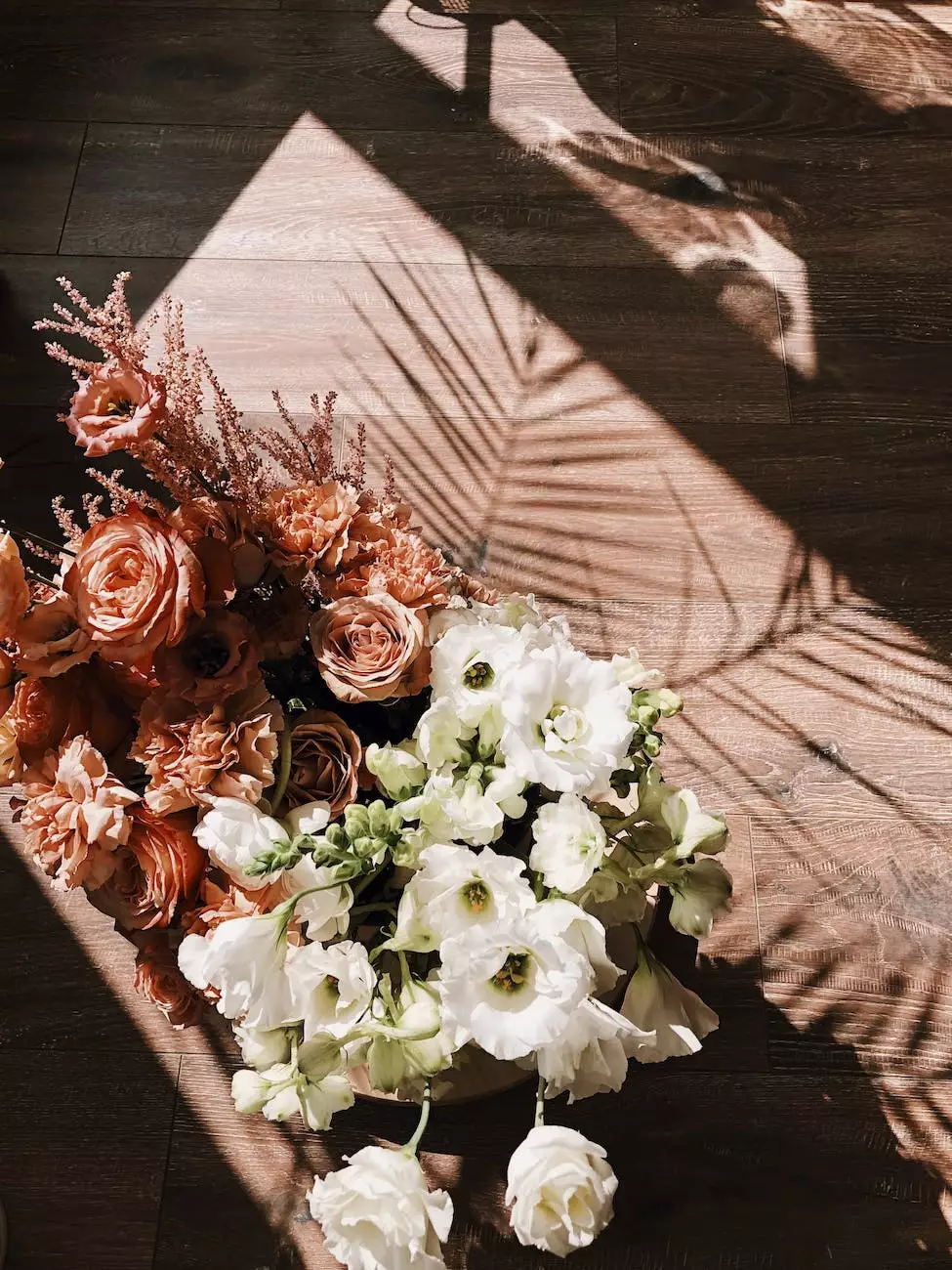 Welcome to Fiore Floral, your premier destination for exquisite floral arrangements in Forestville, Maryland. With our Ivy Rose Bouquet arrangement, we offer a stunning masterpiece that combines the elegance of roses with the lush greenery of ivy. Whether it's for a special occasion or just to brighten someone's day, our Ivy Rose Bouquet will leave a lasting impression.
Unveiling the Beauty of the Ivy Rose Bouquet
At Fiore Floral, we take great pride in curating exceptional floral arrangements that evoke emotions and create memorable experiences. Our Ivy Rose Bouquet is a testament to our commitment to delivering the highest quality bouquets to our customers.
The Ivy Rose Bouquet beautifully marries the classic charm of roses with the enchanting allure of ivy foliage. Each stem is meticulously selected and arranged by our skilled floral artisans to create a harmonious blend of textures and colors.
Inspired by the enchanting forests of Forestville, Maryland, our Ivy Rose Bouquet captures the natural beauty of the area. The delicate ivy vines entwined among the roses symbolize everlasting love and elegance. Each element of the arrangement is thoughtfully chosen to ensure a visually stunning result.
Elevate Any Occasion
The Ivy Rose Bouquet is versatile and suitable for various occasions. From birthdays to anniversaries, graduations to weddings, or simply to show someone you care, our bouquet is a perfect choice.
Designed to make a lasting impression, the Ivy Rose Bouquet brings sophistication and elegance to any event or space. The fragrance of the roses fills the air, creating a delightful ambiance that heightens the overall experience.
Our talented team of floral designers has meticulously crafted the Ivy Rose Bouquet to ensure that it not only looks stunning but also stands the test of time. Each bloom is carefully selected and expertly arranged to maximize its aesthetic appeal and longevity.
Unmatched Quality and Service
At Fiore Floral, we pride ourselves on providing our customers with an unparalleled experience. When you choose our Ivy Rose Bouquet, you can expect nothing less than perfection.
As a leading online florist in Forestville, Maryland, we understand the importance of timely delivery and customer satisfaction. Our team works diligently to ensure that your Ivy Rose Bouquet is hand-delivered to your desired location, showcasing our commitment to exceptional service.
From the moment you place your order until the flowers arrive at their destination, we take care of every detail. Our dedication to our craft and our customers is what sets us apart from other flower shops in the eCommerce & Shopping category.
Order Your Ivy Rose Bouquet Today
Embrace the beauty of nature with the Ivy Rose Bouquet from Fiore Floral. Browse our exquisite collection of floral arrangements, and experience the joy of gifting or receiving a handcrafted bouquet crafted with love and care.
Order your Ivy Rose Bouquet today and let us bring a touch of elegance and natural beauty to your life or someone dear to you. Discover the Fiore Floral difference and make every moment a memorable one.
Contact Fiore Floral
To learn more about our Ivy Rose Bouquet arrangement or to place an order, please contact us at:
Address: 123 Main Street, Forestville, MD 12345
Phone: 555-123-4567
Email: [email protected]
Our friendly and knowledgeable team is always ready to assist you in selecting the perfect floral arrangement for any occasion. Experience the Fiore Floral difference today.