SERENITY Flower Basket in Forestville, MD
Jan 18, 2019
Florists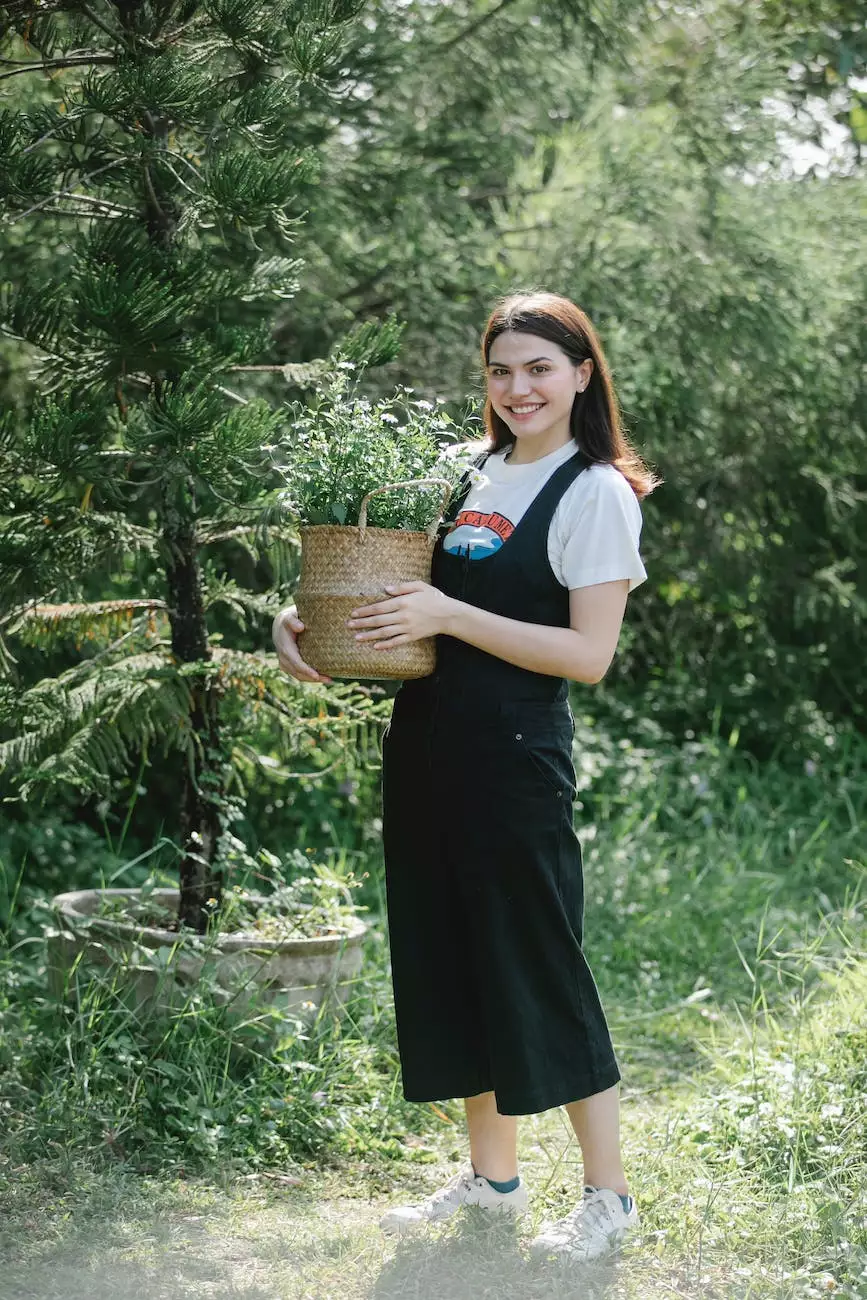 Welcome to Fiore Floral, your premier destination for exquisite flower arrangements in Forestville, MD. We proudly present the eye-catching and enchanting SERENITY Flower Basket, guaranteed to leave a lasting impression. In this comprehensive guide, we'll explore the intricate details and unique features of our SERENITY Flower Basket, ensuring that you make a well-informed decision when choosing the perfect floral gift for your loved ones.
What Makes the SERENITY Flower Basket Special?
At Fiore Floral, our aim is to provide exceptional quality and craftsmanship in every bouquet we create. The SERENITY Flower Basket is a prime example of our dedication to excellence. Handcrafted with meticulous attention to detail, this mesmerizing arrangement showcases a harmonious blend of elegant blooms and lush greenery.
Exquisite Design and Floral Selection
The SERENITY Flower Basket features a carefully curated selection of premium flowers, expertly arranged to create a captivating display of colors and textures. Our skilled florists handpick each blossom, ensuring it meets our stringent quality standards. Whether it's the vibrant roses, delicate tulips, or fragrant lilies, every flower in the SERENITY Flower Basket tells a story of beauty and elegance.
Unrivaled Aesthetic Appeal
With its captivating mix of hues and textures, the SERENITY Flower Basket exudes an air of sophistication and charm. The harmonious combination of soft pastels and deep, rich tones creates a visually stunning arrangement that is sure to impress. Each bloom is thoughtfully placed to achieve a perfect balance, resulting in a picturesque aesthetic that will enhance any room or event.
Long-Lasting Freshness
At Fiore Floral, we understand the importance of longevity when it comes to floral gifts. The SERENITY Flower Basket is expertly designed to ensure maximum freshness and longevity. Our florists utilize proven techniques and premium materials to keep the flowers vibrant and fragrant for an extended period. When you choose the SERENITY Flower Basket, you can be confident that your gift will be enjoyed for days and even weeks to come.
The Perfect Gift for Any Occasion
The versatility of the SERENITY Flower Basket makes it an ideal gift for a variety of occasions. Whether you're celebrating a birthday, anniversary, graduation, or simply want to brighten someone's day, this exquisite arrangement is sure to convey your sentiments with grace and beauty.
Express Your Love and Affection
Nothing expresses love and affection quite like a stunning floral gift. The SERENITY Flower Basket is a timeless expression of adoration and tenderness. Whether you're surprising your significant other on Valentine's Day or expressing your heartfelt emotions on an anniversary, this arrangement is guaranteed to convey your deepest feelings in an unforgettable way.
Celebrate Milestones and Achievements
Marking milestones and celebrating achievements is a special part of life. The SERENITY Flower Basket is perfect for commemorating these remarkable moments. With its elegant design and impeccable beauty, this arrangement serves as a symbol of success, making it the perfect gift to honor graduations, promotions, or any personal accomplishment worth rejoicing.
Bring Joy to Special Events
Planning a special event or gathering? The SERENITY Flower Basket makes a magnificent centerpiece that will captivate your guests and set the perfect mood. Whether it's a wedding, birthday party, or corporate event, this exquisite arrangement will add a touch of elegance and sophistication to any occasion.
Shop the SERENITY Flower Basket Online
At Fiore Floral, we're committed to providing a seamless shopping experience. Browse our online store to explore our extensive collection of floral gifts, including the breathtaking SERENITY Flower Basket. With our user-friendly interface and secure payment options, finding the perfect gift has never been easier. Each SERENITY Flower Basket is carefully packed and delivered with the utmost care, ensuring it arrives at its destination just as radiant as when it left our flower shop.
Unleash the Beauty of SERENITY
Discover the awe-inspiring beauty of the SERENITY Flower Basket today. Immerse yourself in a world of enchanting blooms and indulge in the joy of gifting. Fiore Floral takes pride in creating unforgettable moments through the language of flowers, and the SERENITY Flower Basket is a testament to our unwavering commitment to excellence.
Experience the epitome of floral artistry and sophistication. Place your order for the SERENITY Flower Basket at Fiore Floral in Forestville, MD, and let us help you make your loved ones' day truly extraordinary.