POSH PURPLE ORCHIDS Prom Corsage in Forestville, MD
Mar 18, 2018
Flowers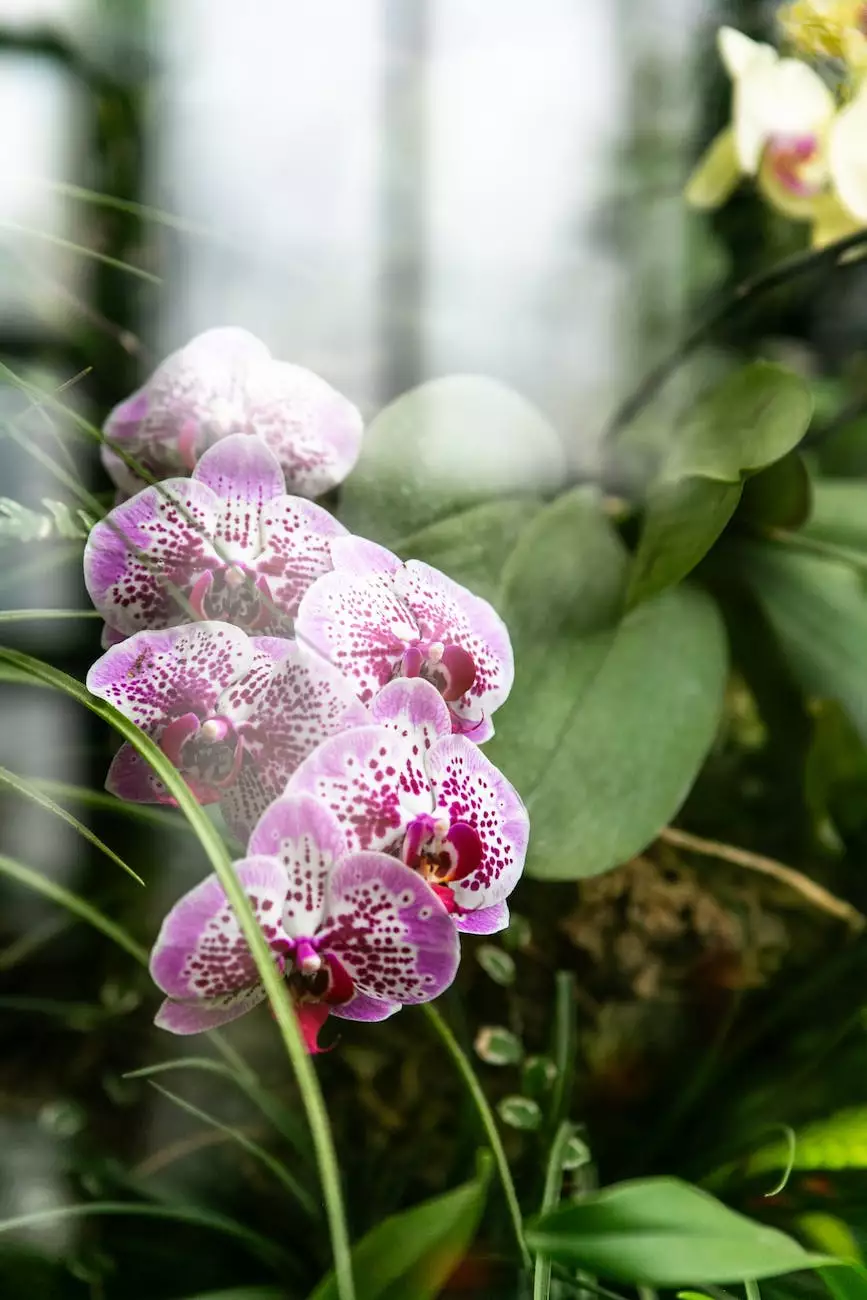 Unforgettable Prom Night Arrangements at Fiore Floral
Are you getting ready for your prom night and looking for the perfect corsage to complement your attire? Look no further than Fiore Floral! We specialize in creating exquisite floral arrangements for prom attendees in Forestville, MD, and we are proud to present our stunning POSH PURPLE ORCHIDS prom corsage.
Elevate Your Prom Attire with POSH PURPLE ORCHIDS
Our POSH PURPLE ORCHIDS prom corsage is designed to add an elegant touch to your prom ensemble. Adorned with vibrant and meticulously arranged purple orchids, our corsage will elevate your style and make you stand out from the crowd. Our talented florists pay attention to every detail to ensure that the corsage perfectly complements your dress or suit.
Impeccable Craftsmanship
At Fiore Floral, we take pride in our exceptional craftsmanship. Each POSH PURPLE ORCHIDS corsage is handcrafted with care and precision. Our experienced florists carefully select the freshest and most beautiful purple orchids, arranging them in a visually pleasing manner. The result is a corsage that exudes charm and sophistication.
A Corsage That Matches Your Unique Style
Your prom night is a special occasion that deserves a corsage that reflects your individuality. At Fiore Floral, we understand the importance of personal style, and we offer customization options for our POSH PURPLE ORCHIDS corsage. You can choose to incorporate additional flowers or add unique embellishments to make your corsage truly one-of-a-kind. Our dedicated team will work closely with you to bring your vision to life.
High-Quality Materials for Lasting Beauty
We believe in using only the highest quality materials to ensure that your corsage remains fresh and beautiful throughout your prom night. Our POSH PURPLE ORCHIDS corsage is crafted using premium purple orchids that are known for their longevity. You can enjoy the beauty of your corsage from the start of your prom to the last dance without worrying about wilting or fading.
Expert Floral Designers
At Fiore Floral, our floral designers are not only skilled professionals but also passionate about their craft. They have extensive experience in creating exquisite prom corsages, and their expertise shines through in every arrangement. When you choose our POSH PURPLE ORCHIDS corsage, you can trust that you are getting a piece of art meticulously created by our talented team.
Convenient Ordering and Delivery
Ordering your POSH PURPLE ORCHIDS prom corsage from Fiore Floral is quick and easy. Simply visit our website and browse our selection of corsages. Once you have made your choice, follow our user-friendly ordering process to provide us with all the necessary details, including your preferred delivery date and location in Forestville, MD.
We understand the importance of timeliness, especially when it comes to prom night. Rest assured, our reliable delivery service will ensure that your corsage arrives at your doorstep or the designated location on time. We strive to make your prom night as stress-free as possible, allowing you to focus on creating beautiful memories with your friends.
Make Your Prom Night Unforgettable with Fiore Floral
At Fiore Floral, we are committed to making your prom night truly unforgettable. Our POSH PURPLE ORCHIDS prom corsage is just one example of the exquisite floral arrangements we offer. Whether you are searching for corsages, boutonnieres, or floral accessories, we have a wide range of options to suit your needs.
Experience the artistry and beauty of our floral creations by exploring our website or visiting our store in Forestville, MD. Our knowledgeable staff will be more than happy to assist you in finding the perfect floral arrangement to make your prom night memorable. Trust Fiore Floral to add a touch of elegance and sophistication to your special occasion.