Sweet Sage Floral Arrangement in Forestville, MD
Oct 27, 2018
Florists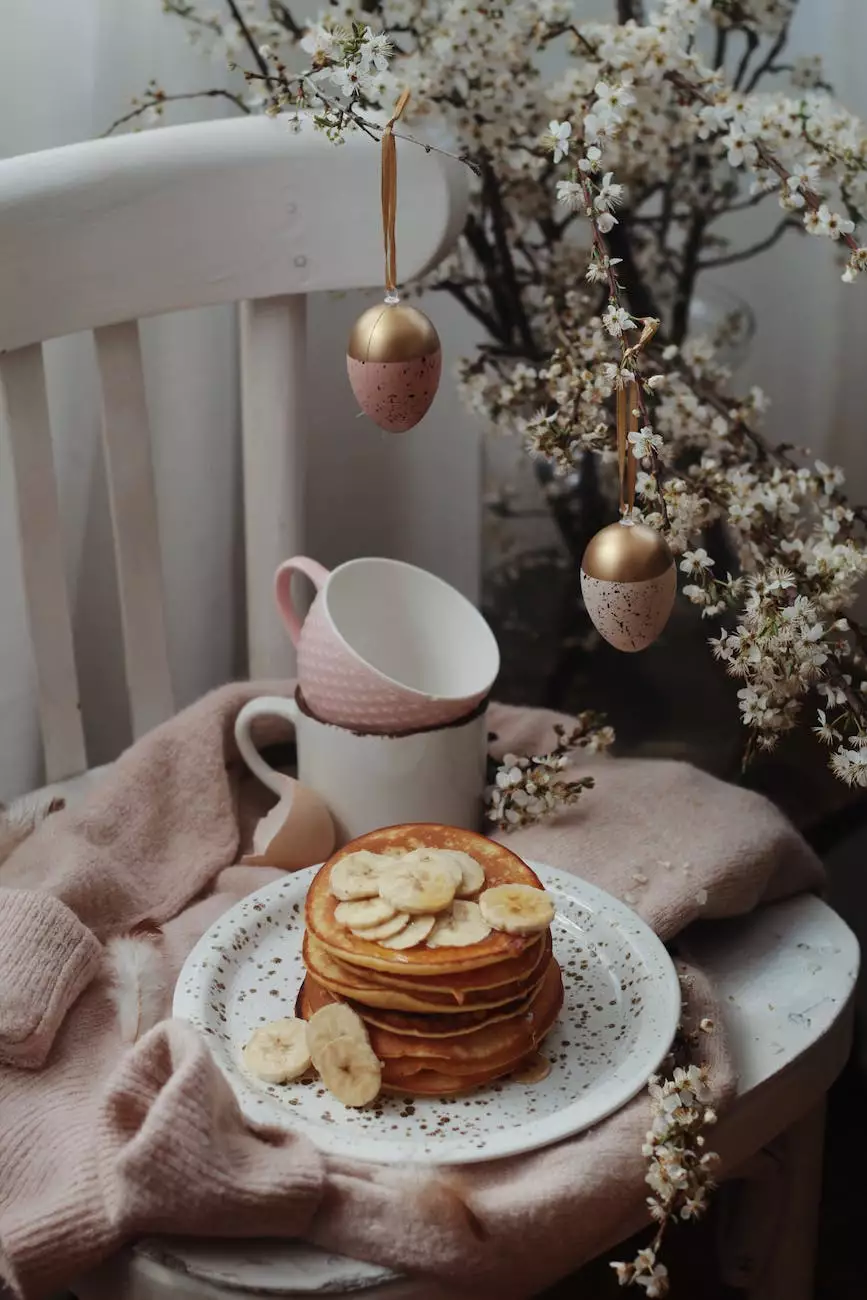 Welcome to Fiore Floral, your premier destination for exceptional floral arrangements in Forestville, MD. Our online flower shop offers an extensive selection of beautiful and creative floral designs, perfect for any occasion. One of our standout arrangements is the Sweet Sage Floral Arrangement, a stunning masterpiece designed to captivate hearts and make a lasting impression.
Discover the Sweet Sage Floral Arrangement
At Fiore Floral, we take great pride in curating unique floral arrangements that exceed expectations. The Sweet Sage Floral Arrangement is a testament to our commitment to excellence. Handcrafted by our skilled and passionate florists, this arrangement combines the natural beauty of sage-hued flowers and lush greenery to create a harmonious composition that soothes the senses.
Our experts carefully select each stem to ensure that only the freshest and most vibrant blooms are used. Every petal, leaf, and stem is thoughtfully placed, resulting in a breathtaking display that will leave you in awe.
The Beauty of Sage-Hued Flowers
Sage-hued flowers possess a unique charm that effortlessly adds elegance and tranquility to any space. These delicate blooms come in various shades of green, ranging from pale sage to deep forest green. Their subtle tones bring a sense of calmness and harmonize well with a wide array of color palettes.
In the Sweet Sage Floral Arrangement, we combine an assortment of sage-hued flowers, such as chrysanthemums, hydrangeas, orchids, and roses, to create a visually captivating ensemble. The juxtaposition of different flower types and textures adds depth and visual interest, making this arrangement a true work of art.
Handcrafted with Love in Forestville, MD
Fiore Floral is proud to be based in Forestville, MD, serving our local community and beyond. Our team of skilled artisans carefully handcrafts each floral arrangement with love and attention to detail. By supporting us, you not only bring beauty into your life but also contribute to the growth of a local business dedicated to nurturing a passion for flowers.
Unmatched Quality and Service
When you choose Fiore Floral, you can expect nothing less than outstanding quality and top-notch customer service. We are committed to exceeding your expectations and ensuring your complete satisfaction. From the moment you browse our eCommerce store to the prompt and reliable delivery of your Sweet Sage Floral Arrangement, we go above and beyond to provide a seamless experience.
Our dedication to quality extends beyond our floral designs. We prioritize sourcing our blossoms from trusted growers who share our commitment to sustainability and ethical practices. This ensures that each stem in your arrangement is not only visually stunning but also responsibly sourced.
Exceptional Floral Arrangements for Every Occasion
Fiore Floral offers an extensive selection of floral arrangements for a wide range of occasions. Whether you're celebrating a birthday, anniversary, wedding, or simply want to brighten someone's day, our dedicated team is here to help you find the perfect arrangement. With our meticulous attention to detail and flair for creativity, we'll ensure that your recipient feels truly cherished.
Birthdays - Surprise your loved ones with a vibrant bouquet that reflects their personality.
Anniversaries - Express your enduring love with a romantic arrangement that symbolizes your journey together.
Weddings - Create an enchanting atmosphere with stunning fresh flowers that complement your special day.
Just Because - Bring joy to someone's day with an unexpected gift of flowers, simply to show you care.
Order Your Sweet Sage Floral Arrangement Today
If you're ready to experience the beauty and elegance of the Sweet Sage Floral Arrangement, place your order today. Fiore Floral offers convenient online ordering, with secure payment options and reliable delivery services. We take great care in preserving the freshness and integrity of our arrangements, ensuring that your Sweet Sage Floral Arrangement arrives in pristine condition.
Discover why Fiore Floral is the go-to destination for discerning flower enthusiasts in Forestville, MD, and beyond. Let us infuse a touch of nature's splendor into your life with our meticulously crafted floral arrangements. Order your Sweet Sage Floral Arrangement today and let its beauty leave an indelible mark on your senses.
Fiore Floral - Your trusted eCommerce & Shopping flower shop for exceptional floral arrangements in Forestville, MD.