10 Palm Plant in Damascus MD
Dec 21, 2019
Plants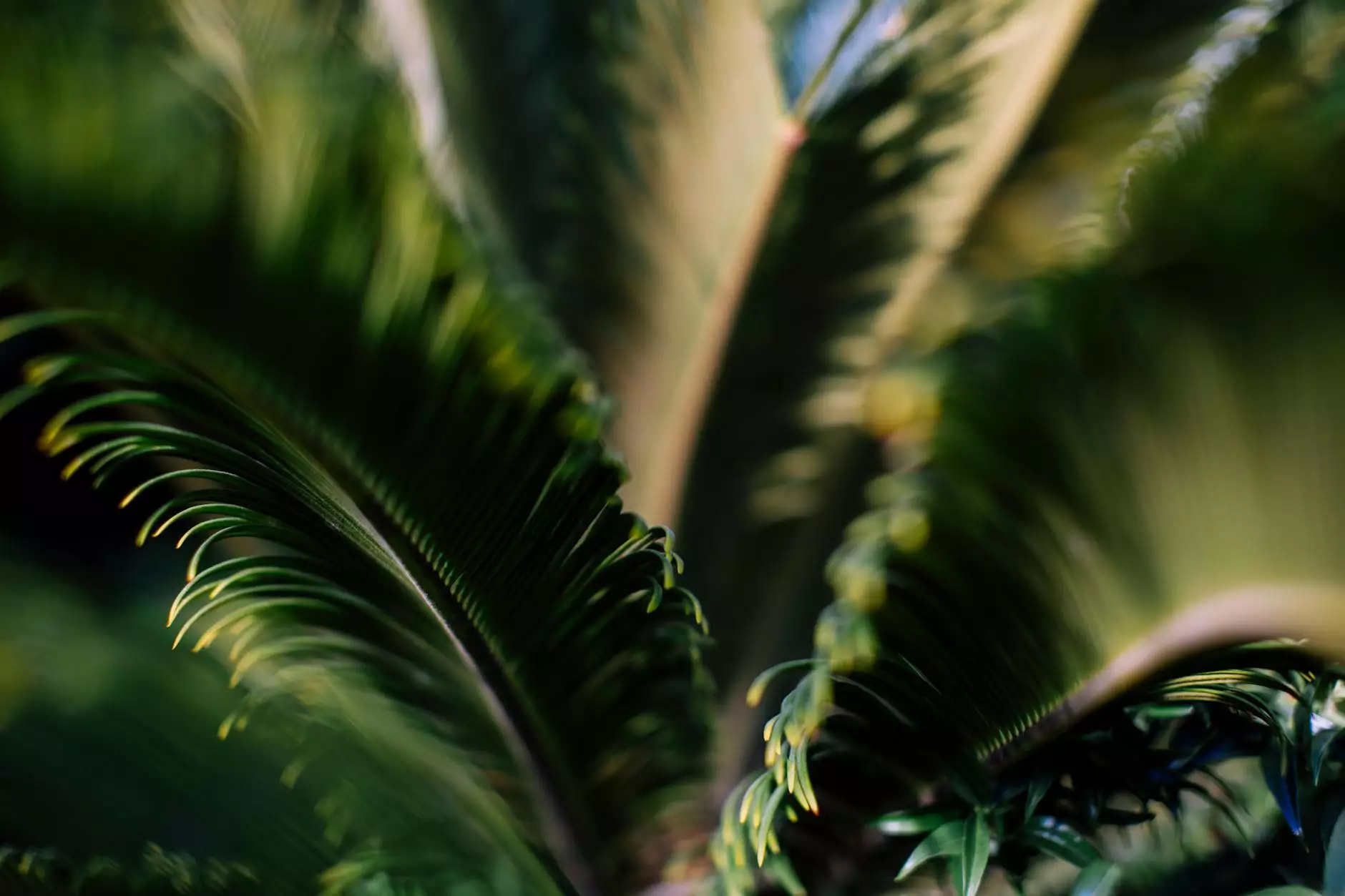 Enhance Your Space with a Stunning 10 Palm Plant
Welcome to Fiore Floral, your premier destination for all things floral! If you're in the market for a 10 palm plant in Damascus MD, you've come to the right place. Our extensive collection of palm plants is curated with care, ensuring that you receive only the highest quality selections for your indoor or outdoor space.
Adding a 10 palm plant to your home or office not only brings a touch of tropical charm but also offers numerous benefits. These magnificent plants not only act as natural air purifiers, removing toxins and enhancing the quality of the air you breathe, but they also add a touch of elegance to any space.
Discover the Perfect Palm Plant for Your Needs
At Fiore Floral, we pride ourselves on offering a diverse range of palm plants to suit various preferences and requirements. Whether you're looking for a compact plant for your desk or a statement piece for your living room, our extensive selection has something to meet your needs.
The Majesty Palm (Ravenea Rivularis)
One popular choice among palm enthusiasts is the Majesty Palm. Known for its feathery, arching fronds, this elegant plant brings a touch of luxury to any room. With its ability to thrive in low light conditions, the Majesty Palm is an excellent option for adding a tropical vibe to indoor spaces.
Caring for the Majesty Palm is relatively easy, making it suitable for both experienced gardeners and beginners. Regular watering, indirect sunlight, and occasional misting are essential for maintaining this stunning plant's health and vitality.
The Areca Palm (Dypsis Lutescens)
If you're seeking a plant that combines beauty, air purification, and low maintenance, look no further than the Areca Palm. With its graceful, arching fronds and vibrant green color, this plant is sure to captivate anyone who lays eyes on it.
The Areca Palm is known for its ability to remove harmful toxins from the air, such as formaldehyde and xylene, enhancing the overall air quality in your surroundings. Additionally, its adaptability to various light conditions, from bright indirect light to partial shade, makes it a versatile choice for any space.
Shop with Confidence at Fiore Floral
When you choose Fiore Floral, you can shop with confidence, knowing that each 10 palm plant is meticulously selected and cared for by our expert team. We understand the importance of providing our customers with healthy, vibrant plants that will thrive in their new homes.
Whether you're an experienced gardener or just starting to explore the world of plants, our knowledgeable staff is always ready to assist you. We take pride in offering exceptional customer service and sharing our expertise to help you make an informed decision.
Order Your 10 Palm Plant Today
Ready to add a touch of natural beauty to your space with a 10 palm plant in Damascus MD? Choose Fiore Floral as your trusted source for stunning palm plants that are sure to impress. Visit our website today to explore our extensive collection and place your order conveniently online.
As a leading eCommerce flower shop, Fiore Floral is committed to providing top-quality products and excellent customer service. Start transforming your space into a tropical oasis with our exquisite 10 palm plants.