Rustic Wisp | Same-Day Flower Delivery in Baltimore (MD)
Jun 27, 2022
Flowers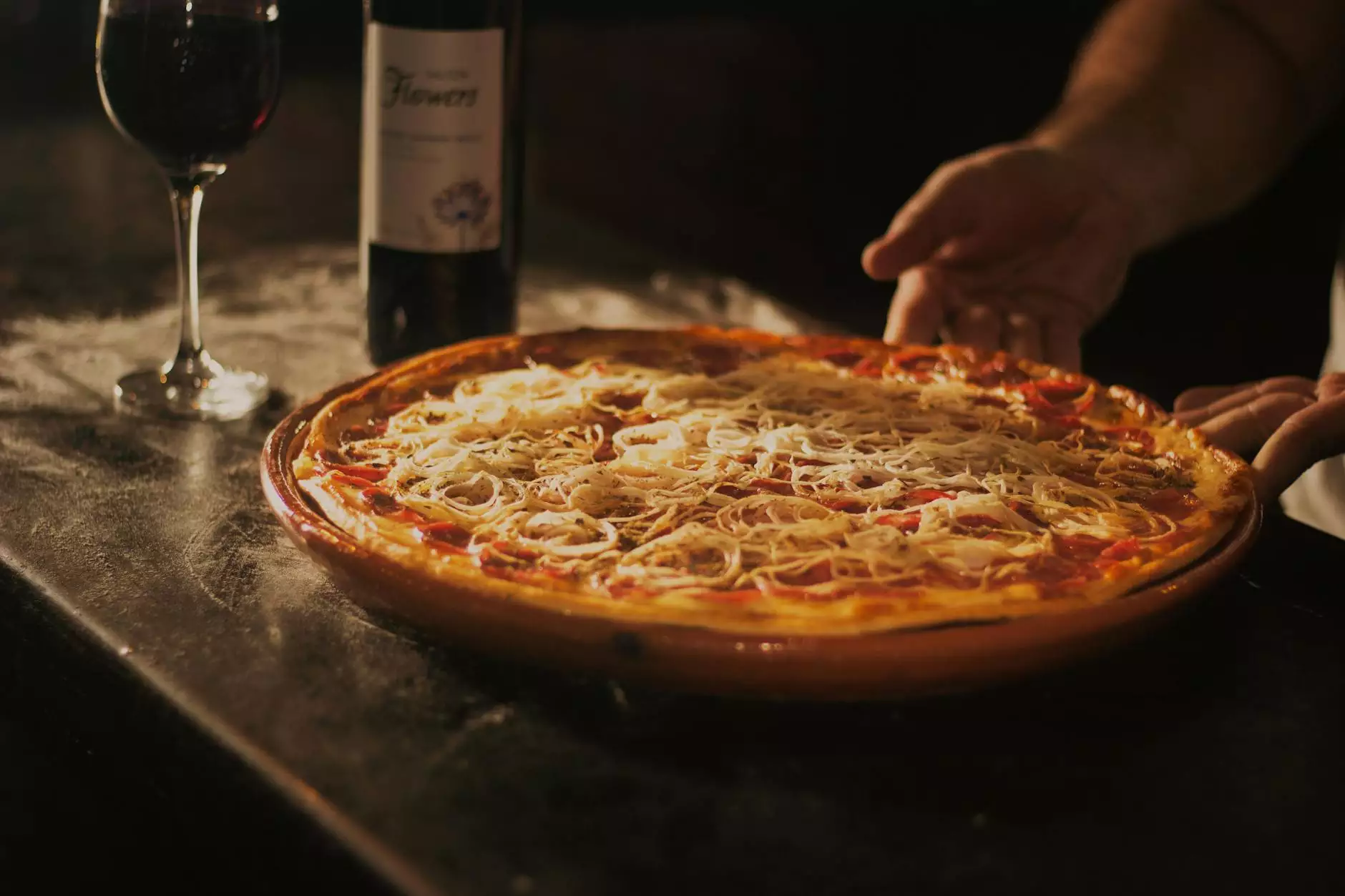 Discover the Artistry of Fiore Floral
Welcome to Fiore Floral, your premier destination for exquisite floral arrangements and bouquets in Baltimore (MD). We take pride in our meticulous attention to detail, ensuring that each piece we create is a true work of art. Whether you're looking for a stunning centerpiece, a gift for a loved one, or simply want to brighten up your space, our Rustic Wisp collection is sure to captivate your senses.
Unveiling Rustic Wisp: A Celebration of Nature's Beauty
Immerse yourself in the rustic charm of our Rustic Wisp collection. Composed of carefully selected flowers and foliage, each arrangement exudes an effortless elegance that is perfect for any occasion. From weddings to birthdays, anniversaries to corporate events, Fiore Floral has curated a range of impeccable designs that reflect the beauty of nature.
Exquisite Craftsmanship and Attention to Detail
At Fiore Floral, we believe that every petal should be a testament to the beauty of nature. That's why our talented team of floral designers meticulously handcrafts each arrangement, ensuring that every stem is perfectly placed. From selecting the finest blooms to artfully arranging them, we pour our passion and expertise into every creation.
Endless Possibilities, Customized Just for You
We understand that every occasion is unique, which is why we offer a range of customization options. Whether you prefer vibrant hues or soft pastels, our knowledgeable staff will work closely with you to bring your vision to life. From choosing the perfect flowers to selecting the ideal vessel, we're here to make your floral dreams a reality.
Same-Day Flower Delivery in Baltimore (MD)
At Fiore Floral, we understand the importance of timely delivery, especially when it comes to special occasions. That's why we offer same-day flower delivery in Baltimore (MD) and surrounding areas. Simply place your order before our cutoff time, and our dedicated team will ensure your Rustic Wisp arrangement arrives promptly, preserving its freshness and beauty.
Unsurpassed Quality and Longevity
When you choose Fiore Floral, you can rest assured that you're receiving the highest quality flowers available. We partner with trusted growers who share our commitment to excellence, allowing us to source the freshest blooms for your Rustic Wisp arrangement. Our dedication to quality ensures that your flowers will maintain their beauty and fragrance for days to come.
Exceptional Customer Service
At Fiore Floral, we believe in providing a seamless and enjoyable experience for our customers. From the moment you place your order to the delivery of your Rustic Wisp arrangement, our friendly and professional team is here to assist you every step of the way. We take pride in going above and beyond to exceed your expectations and make your experience with us truly exceptional.
Embrace the Rustic Wisp Collection Today
Whether you're celebrating a special occasion, expressing your love, or simply want to infuse your space with natural beauty, Fiore Floral's Rustic Wisp collection is the perfect choice. Experience the artistry and unrivaled quality of our floral arrangements and bouquets. Place your order today and let us create a stunning masterpiece that will leave a lasting impression.
Unveil the rustic charm of Rustic Wisp: Immerse yourself in the natural beauty of our meticulously crafted floral arrangements.
Customization options to suit your needs: Work closely with our knowledgeable staff to create a personalized Rustic Wisp arrangement.
On-time delivery for your special occasions: Enjoy same-day flower delivery in Baltimore (MD) and surrounding areas.
Unsurpassed quality and longevity: Our commitment to excellence ensures your Rustic Wisp arrangement will stand the test of time.
Exceptional customer service: Experience a seamless and enjoyable process from order to delivery.
Choose Fiore Floral for Exquisite Flower Arrangements in Baltimore (MD)
Fiore Floral stands out as a leader in the world of floral design, offering stunning arrangements and impeccable service. From our Rustic Wisp collection to our extensive range of floral options, we strive to deliver an unforgettable experience for our customers. Discover the beauty of Fiore Floral and elevate your floral gifting experience with us.