Bear Hug with Plant at Fiore Floral
Sep 5, 2022
Flowers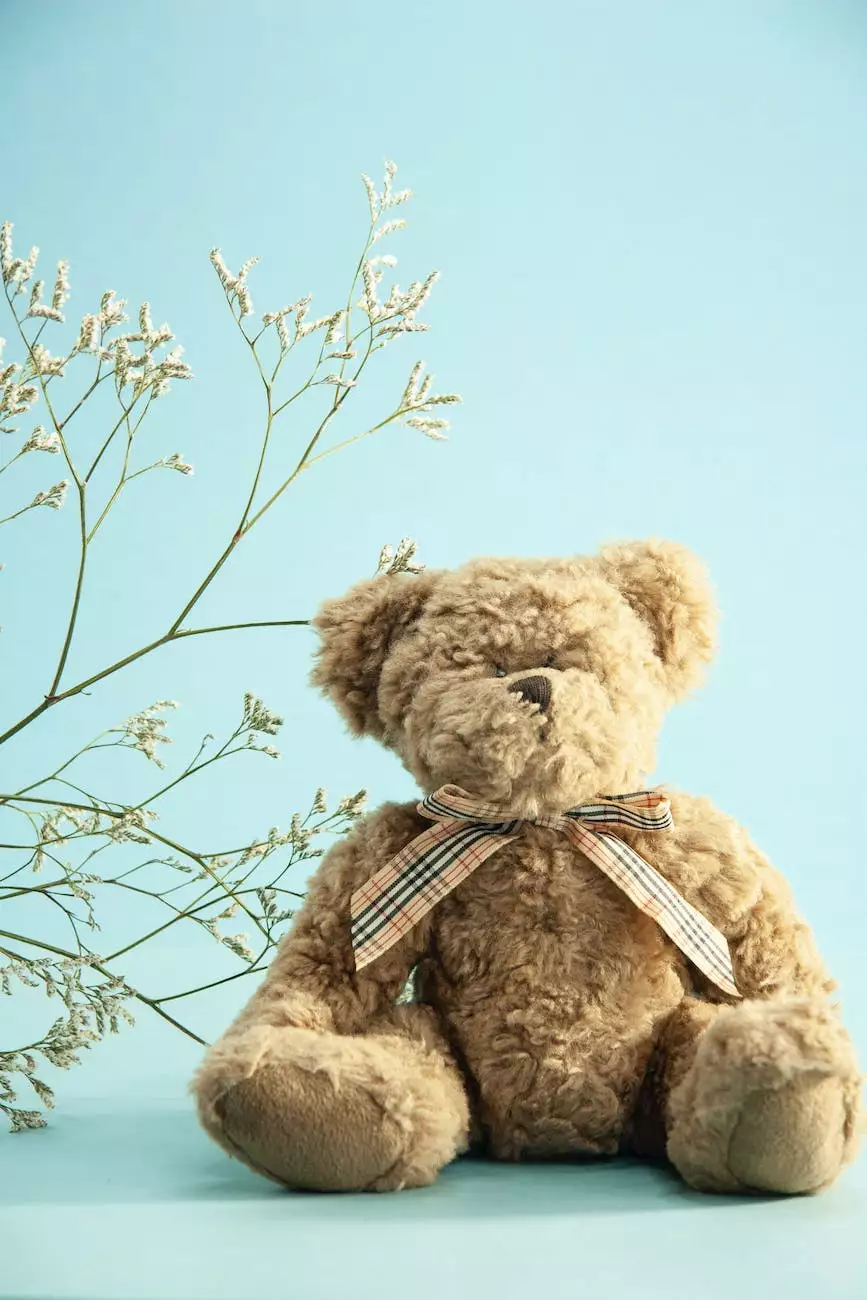 Welcome to Fiore Floral, your ultimate destination for exquisite floral arrangements, blooms, and plants. We offer a wide range of products and services, including our irresistible Bear Hug with Plant. This adorable gift is perfect for any occasion - from birthdays to anniversaries or just a sweet gesture to show someone you care.
Unleash Love and Warmth with our Bear Hug with Plant
Our Bear Hug with Plant is a delightful combination of a cuddly teddy bear and a beautiful houseplant. This unique gift is the perfect way to convey warmth, love, and affection to your loved ones. Each Bear Hug with Plant is carefully curated by our expert florists, ensuring a stunning presentation that will captivate anyone who receives it.
At Fiore Floral, we understand the importance of selecting the finest materials to create truly remarkable pieces. Our Bear Hug with Plant is no exception. We source the highest quality teddy bears, ensuring they are soft, cuddly, and designed to be cherished for years to come. The accompanying plant is selected for its beauty and longevity, making it an ideal addition to any home or office space.
Express Your Emotions with the Perfect Gift
Whether you're celebrating a special occasion or simply want to brighten someone's day, our Bear Hug with Plant is the perfect choice. It allows you to express your emotions in a unique and thoughtful way. The combination of a cuddly bear and a vibrant green plant symbolizes love, growth, and companionship, making it an incredible gift for a variety of recipients.
Our talented florists take great pride in creating beautiful arrangements that exceed expectations. Each Bear Hug with Plant is meticulously crafted, ensuring that every element is perfectly placed. From the elegant wrapping to the placement of the bear and plant, no detail is overlooked. We understand the importance of aesthetics and strive to deliver a visually stunning gift that will leave a lasting impression.
Uniquely Yours - Customize Your Bear Hug with Plant
At Fiore Floral, we believe in the power of personalization. That's why we offer the option to customize your Bear Hug with Plant. Whether you prefer a specific type of plant or want to include a personalized message, our team will work closely with you to create a truly unique and unforgettable gift.
Our wide selection of plants includes lush green varieties, flowering plants, and even low-maintenance options for those with busy lifestyles. We carefully handpick each plant to ensure it complements the bear and reflects your personal taste and style. You can also add a customized message to convey your feelings and make the gift even more special.
Experience the Fiore Floral Difference
When you choose Fiore Floral, you're not just buying a gift - you're investing in an extraordinary experience. We go above and beyond to provide exceptional customer service, ensuring that your journey with us is seamless and enjoyable. From ordering to delivery, we take care of every detail, so you can focus on creating unforgettable moments.
Why settle for ordinary when you can have extraordinary? Trust Fiore Floral to deliver the Bear Hug with Plant that will truly make a difference. Our dedication to quality, attention to detail, and commitment to customer satisfaction set us apart as the leading flower shop in the eCommerce & Shopping - Flower shops category.
Order Your Bear Hug with Plant Today
Ready to surprise your loved ones with our charming Bear Hug with Plant? Place your order today and let us take care of the rest. We offer convenient online ordering, secure payment options, and reliable delivery services. Your loved ones deserve the very best, and we're here to help you make their day extra special.
Experience the joy of giving and shop our Bear Hug with Plant at Fiore Floral. Browse our collection now and find the perfect gift that will leave a lasting impression. We're honored to be part of your celebrations and milestones, ensuring that every moment is filled with beauty, love, and happiness.