Surprise All Your Loved Ones with a Sentimental Valentine's Day Gift
Aug 6, 2022
Gifts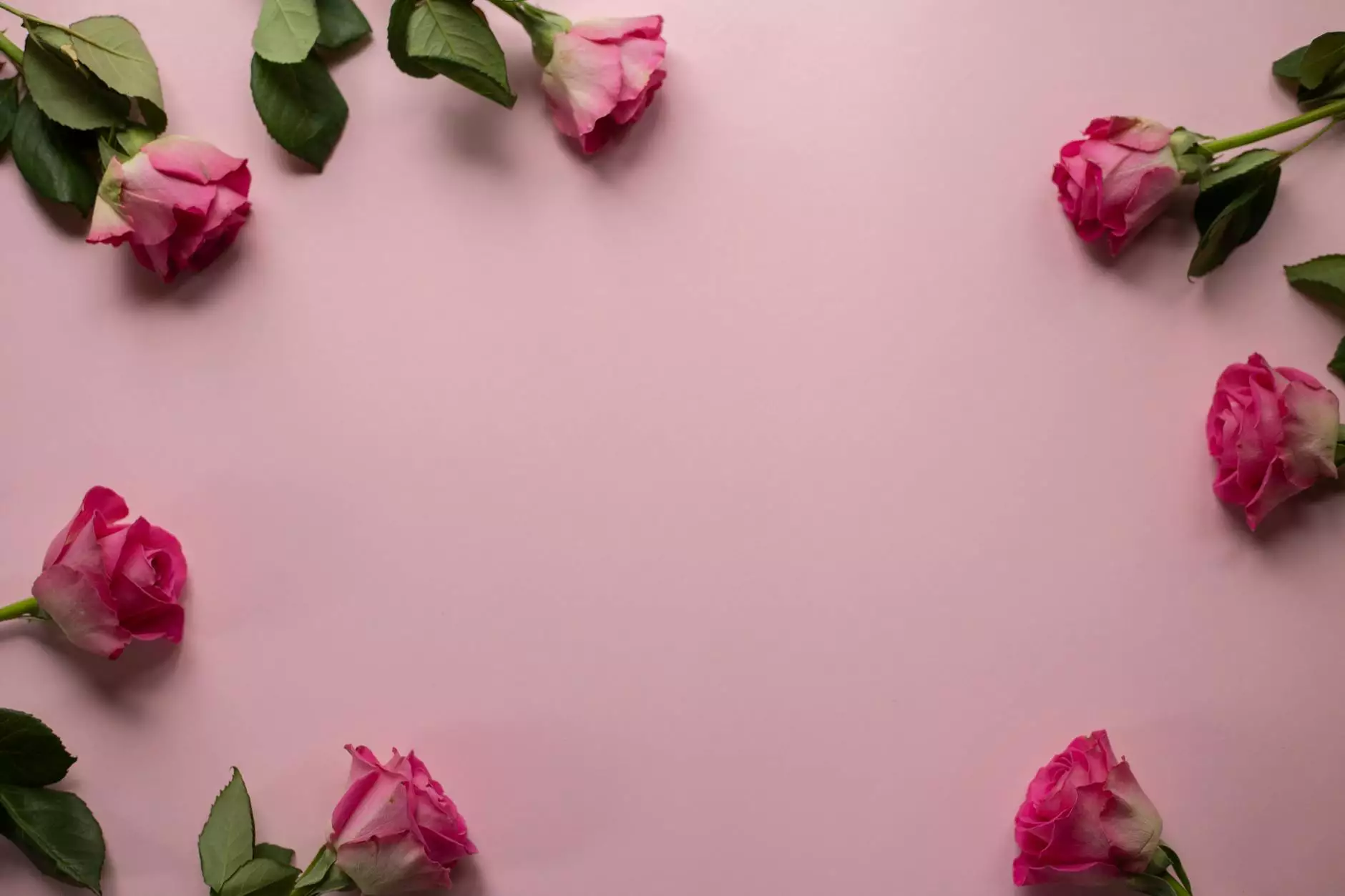 Valentine's Day is the perfect occasion to express your love and appreciation for those special people in your life. Whether it's your significant other, family members, close friends, or even colleagues, a thoughtful and sentimental gift can make a lasting impression. Fiore Floral, an eCommerce flower shop, offers a wide range of beautiful and meaningful gifts that will leave your loved ones feeling cherished and adored.
Why Choose Fiore Floral for Your Valentine's Day Gift?
As a leading flower shop in the eCommerce and shopping industry, Fiore Floral understands the importance of finding the perfect Valentine's Day gift. We believe that every gift should convey emotions and create lasting memories. Here are some reasons why you should choose Fiore Floral:
1. Uniquely Personalized Gifts
At Fiore Floral, we pride ourselves on offering personalized gifts that truly reflect the recipient's personality and preferences. From custom floral arrangements to handcrafted gift sets, our team pays attention to every detail to create something truly unique and sentimental.
2. Exquisite Floral Arrangements
Flowers are a classic symbol of love and affection, and Fiore Floral specializes in crafting exquisite floral arrangements that will take your breath away. Our expert florists meticulously select the freshest blooms and arrange them in stunning designs that capture the essence of love.
3. Thoughtfully Curated Gift Sets
If you're looking for a gift that goes beyond traditional flowers, Fiore Floral offers thoughtfully curated gift sets that will evoke emotions and create a memorable experience. Our gift sets include a combination of carefully chosen items like scented candles, gourmet chocolates, handwritten notes, and more.
4. Express Delivery to Your Loved Ones
Fiore Floral understands the importance of timely delivery, especially on special occasions like Valentine's Day. We offer express delivery services to ensure that your heartfelt gift reaches your loved ones on time, no matter where they are located.
Explore Fiore Floral's Collection of Sentimental Gifts
Our extensive collection of sentimental gifts offers something for everyone. Whether your loved one appreciates a classic bouquet of roses or prefers a more eclectic arrangement, Fiore Floral has it all. Here are some of the highlights from our collection:
1. Love in Full Bloom Bouquet
Our Love in Full Bloom Bouquet is a true embodiment of romance. This exquisite arrangement features a mix of vibrant red roses, delicate baby's breath, and lush greenery, symbolizing eternal love and passion.
2. Enchanted Garden Gift Set
Transport your loved one to an enchanting garden with our Enchanted Garden Gift Set. This set includes a stunning floral arrangement along with a scented candle and a personalized message, creating an immersive and unforgettable experience.
3. Timeless Elegance Roses
For a classic and timeless gift, our Timeless Elegance Roses are the perfect choice. Available in various colors, these stunning long-stemmed roses are beautifully packaged and represent enduring love and admiration.
4. Sweet Indulgence Chocolate Basket
If your loved one has a sweet tooth, our Sweet Indulgence Chocolate Basket is sure to delight. Filled with an assortment of gourmet chocolates and indulgent treats, this gift is a delicious way to show your affection.
Make This Valentine's Day Unforgettable with Fiore Floral
At Fiore Floral, we take pride in helping you make this Valentine's Day truly special for your loved ones. Our wide selection of sentimental gifts, combined with our commitment to quality and personalization, sets us apart from other flower shops.
Don't miss the opportunity to surprise and delight your loved ones with a gift that speaks volumes. Explore Fiore Floral's collection now and make this Valentine's Day an occasion to remember!