Flashy Fusion in Potomac MD - Fiore Floral
Aug 13, 2019
Flowers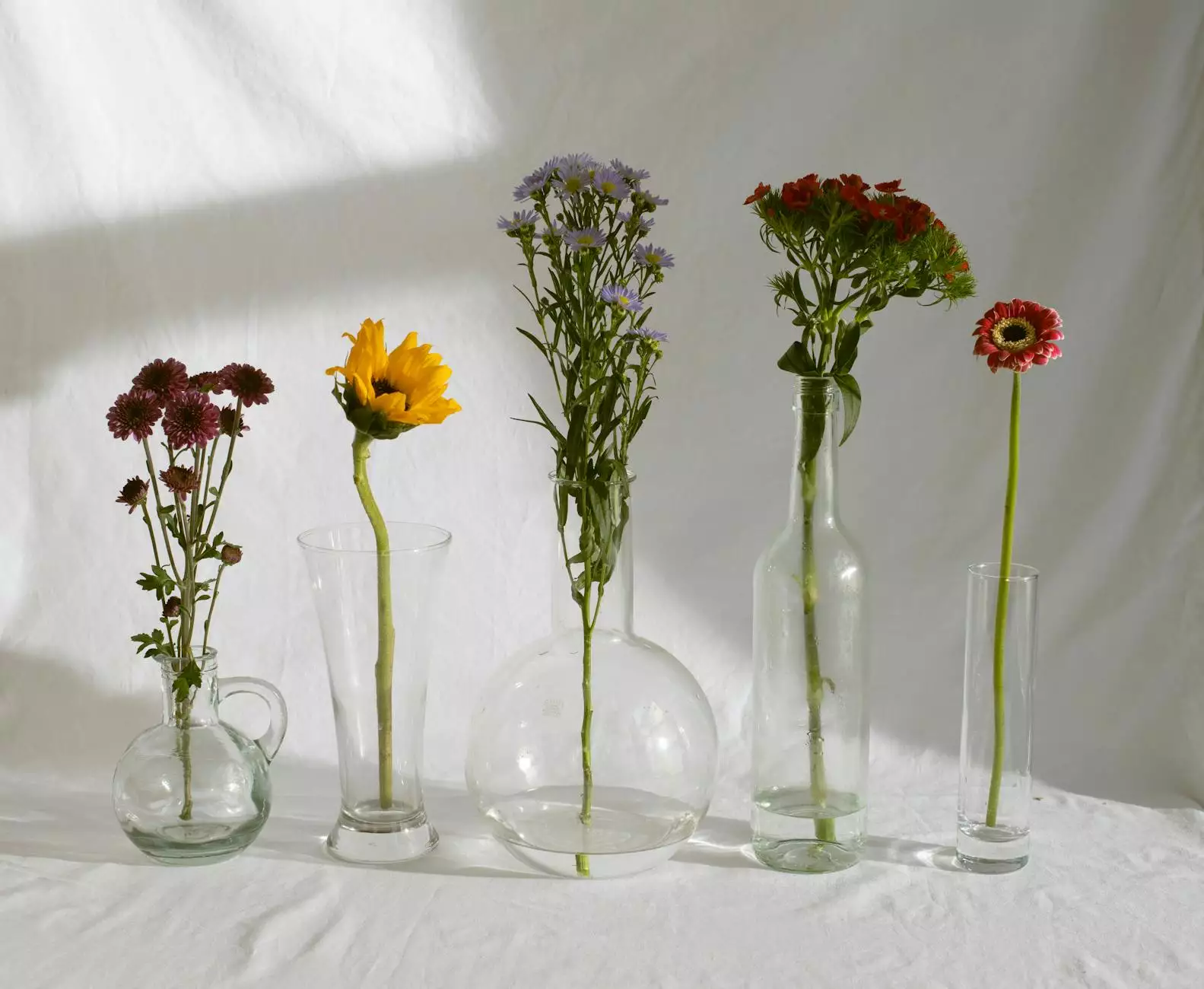 Introduction
Welcome to Fiore Floral, your premier destination for exquisite flower arrangements in Potomac MD. We take immense pride in offering the stunning Flashy Fusion bouquet – a vibrant fusion of colors and textures that will add a touch of elegance and beauty to any space. With our easy online ordering system, you can now order this exquisite arrangement conveniently and have it delivered right to your doorstep. Let's dive into the details of the Flashy Fusion arrangement and why it deserves a special place in your home or office.
Bringing Vibrancy to Potomac MD
At Fiore Floral, we understand the importance of bringing nature's beauty indoors. The Flashy Fusion flower arrangement perfectly embodies this philosophy with its dynamic blend of vibrant colors and captivating textures. Each carefully curated bloom is hand-selected to ensure a harmonious fusion of hues that will enliven your surroundings.
Unleashing Creativity
The Flashy Fusion bouquet is a testament to our talented floral designers' creativity and passion for their craft. As experts in their field, they meticulously arrange a variety of flowers and foliage to create a visually striking masterpiece. From the bold red roses to the delicate blush orchids, every element is strategically positioned to create a captivating display.
Uniqueness in Every Petal
One of the standout features of the Flashy Fusion arrangement is its uniqueness. We believe that every flower has a story to tell, and this bouquet brings together a captivating assortment of blooms, each with its own character and charm. The combination of exotic blooms, local favorites, and seasonal treasures ensures that no two Flashy Fusion arrangements are ever the same.
Sophistication and Elegance
The Flashy Fusion flower arrangement effortlessly exudes sophistication and elegance. Whether you're looking to impress guests at a special event or add a touch of refinement to your home or office, this bouquet is sure to make a lasting impression. Its exquisite blend of colors and textures creates an atmosphere of warmth and beauty, allowing you to indulge in the wonder of nature.
A Gift to Cherish
Looking for the perfect gift to convey your affection or appreciation? The Flashy Fusion arrangement is an ideal choice. Its enchanting beauty and thoughtfully arranged blooms make it a cherished gift for birthdays, anniversaries, or any special occasion. Surprise your loved ones with this exceptional bouquet and let its captivating allure bring joy into their lives.
Order Online Now
At Fiore Floral, we believe in providing a seamless and convenient shopping experience. That's why we've made it easy for you to order the Flashy Fusion arrangement online. Simply visit our website, browse through our exquisite collection, select the Flashy Fusion, and proceed to checkout. With our efficient delivery system, your bouquet will be carefully hand-delivered to your desired location in Potomac MD.
Treat Yourself to the Flashy Fusion Experience
Whether you're looking to enhance your living space, surprise a loved one, or simply indulge in the beauty of flowers, the Flashy Fusion arrangement from Fiore Floral is your answer. Immerse yourself in the vibrant splendor of this unique bouquet and let it fill your surroundings with its captivating allure. Order your Flashy Fusion today and experience the magic of Fiore Floral.