Sympathy and Funeral Flowers for the Service Fulton MD | Fiore Floral
May 25, 2022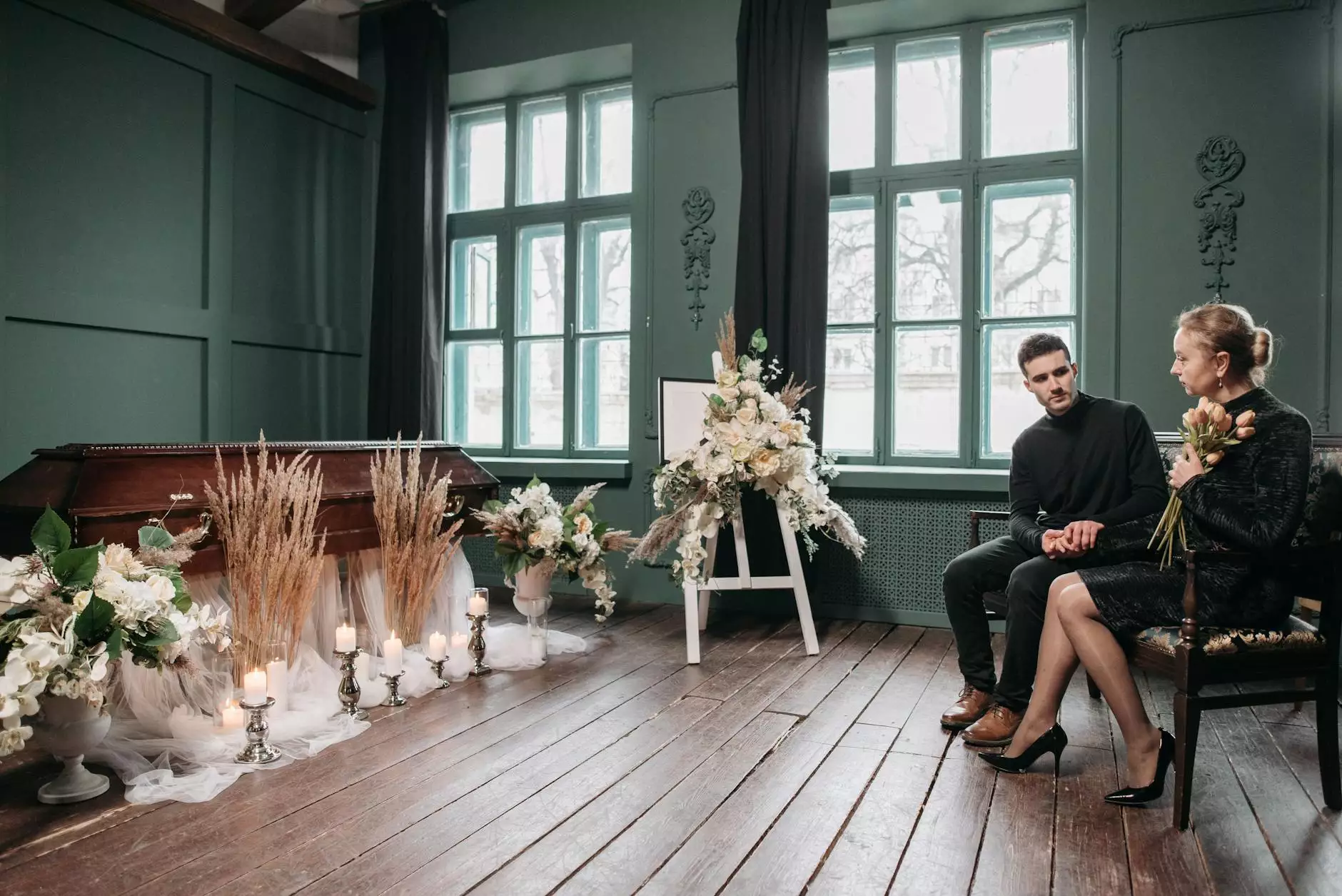 Are you looking for the most exquisite sympathy and funeral flowers for the service in Fulton, MD? Look no further than Fiore Floral, your premier destination for beautiful and meaningful arrangements that will help you honor your loved ones with dignity and grace.
Why Choose Fiore Floral?
At Fiore Floral, we understand the importance of expressing your deepest condolences during times of grief. Our years of experience in the flower industry have allowed us to develop a reputation for excellence and professionalism that sets us apart from other flower shops. From our meticulous attention to detail to our unparalleled customer service, we go above and beyond to ensure that your experience with us is as seamless and comforting as possible.
Wide Selection of Sympathy and Funeral Flowers
We take great pride in offering an extensive variety of sympathy and funeral flowers that cater to diverse preferences and individual tastes. Whether you are looking for elegant arrangements of roses, lilies, or other traditional favorites, or if you prefer more unique and personalized designs, we have the perfect options to choose from.
Our expert florists are dedicated to creating arrangements that not only capture the essence of your message but also reflect the unique personality and life of your loved one. From classic white bouquets to vibrant and colorful displays, we can tailor our selection to meet your specific needs and preferences.
Exceptional Quality and Freshness
At Fiore Floral, we prioritize the quality and freshness of our flowers. We source our blooms from the finest farms and growers, ensuring that each arrangement is crafted using the most vibrant and long-lasting blossoms available. Our commitment to excellence guarantees that your sympathy and funeral flowers will maintain their beauty throughout the service, offering a meaningful tribute that will be remembered and cherished.
Thoughtful Guidance and Support
We understand that choosing the right sympathy and funeral flowers can be an emotional and overwhelming process. Our compassionate team is here to provide you with thoughtful guidance and support every step of the way. Whether you need assistance in selecting the appropriate arrangement, understanding floral symbolism, or personalizing your tribute, we are here to lend a helping hand and ensure that your wishes are fulfilled with care and sensitivity.
Convenient Online Ordering
Fiore Floral offers a user-friendly eCommerce platform that allows you to browse our wide selection of sympathy and funeral flowers from the comfort of your own home. Our online ordering process is quick, secure, and hassle-free, ensuring that you can make your selection with ease. We offer flexible delivery options to the Fulton, MD area, including direct delivery to the service location or your recipient's home.
Express Your Deepest Condolences with Fiore Floral
During times of grief, empathy, and support are crucial. Let Fiore Floral be your trusted companion in expressing your deepest condolences through our exquisite sympathy and funeral flowers. Our dedication to uncompromising quality, personalized service, and attention to detail ensures that your tribute will be a beautiful and meaningful symbol of your love and remembrance.
Contact Fiore Floral today to explore our wide selection of sympathy and funeral flowers or to speak with one of our knowledgeable floral experts. We are here to assist you in every way possible during this difficult time. Trust Fiore Floral to deliver the utmost professionalism and compassion, ensuring that your tribute is nothing short of extraordinary.