Local Flower Delivery Gaithersburg, MD, 20878 - Fiore Floral
Aug 6, 2023
Florists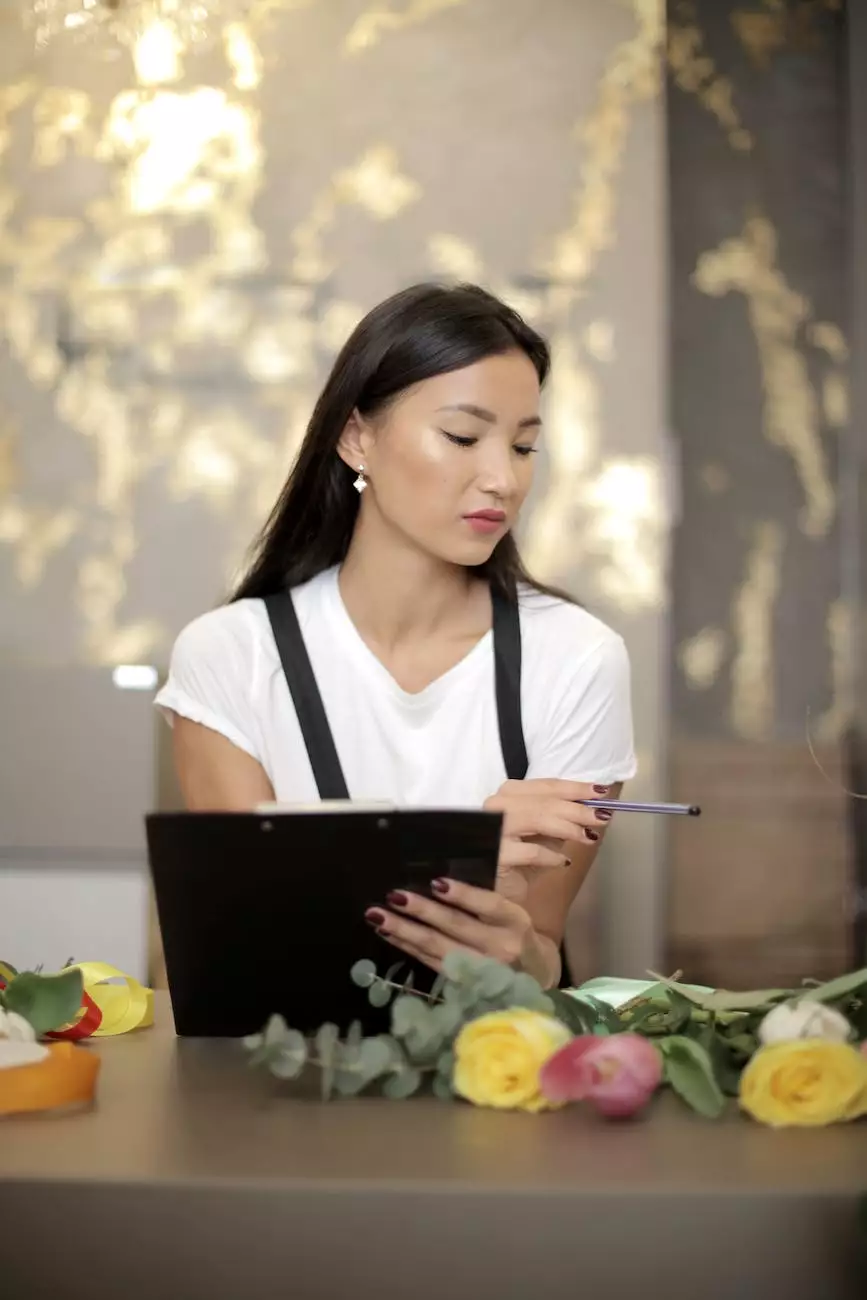 Delightful Floral Arrangements for Every Occasion
Fiore Floral is a reputable flower shop based in Gaithersburg, MD, 20878, offering exceptional local flower delivery services to customers in the area. Our dedicated team of experienced florists is committed to creating beautiful and elegant floral arrangements that truly capture the essence of every occasion.
Wide Selection of Fresh Flowers
At Fiore Floral, we take pride in providing our customers with a wide variety of fresh flowers to choose from. Whether you're looking for captivating roses, vibrant tulips, stunning orchids, or any other type of blooms, we have you covered. Our florists handpick each flower to ensure premium quality and long-lasting beauty.
Custom Floral Designs
We understand that every customer has unique preferences and requirements when it comes to floral arrangements. That's why we offer customizable options to tailor our creations according to your specific needs. From color schemes to flower types, our team will work closely with you to bring your vision to life.
Best Sellers
Our best sellers collection showcases some of our most popular floral arrangements. These stunning creations are the epitome of elegance and are designed to make a lasting impression. Explore our best sellers below:
Romantic Red Roses
Express your deepest emotions with our romantic red rose arrangements. These classic and timeless blooms are perfect for anniversaries, Valentine's Day, or any romantic occasion. Our skilled florists arrange the roses in a way that symbolizes love and affection, creating a heartfelt gift.
Bright and Colorful Tulips
Brighten someone's day with our vibrant tulip arrangements. These cheerful blooms come in a variety of colors and are perfect for birthdays, celebrations, or to simply bring joy to a loved one. Each tulip is carefully selected to ensure maximum freshness and beauty.
Elegant Orchids
For a touch of sophistication and elegance, our orchid arrangements are the perfect choice. These stunning flowers represent beauty and luxury, making them ideal for special occasions or as a statement piece in any home or office. Our florists skillfully arrange the orchids to create visually striking displays.
Order Online for Local Flower Delivery
Ordering from Fiore Floral is convenient and seamless. Simply browse our website and choose from our extensive selection of floral arrangements. Once you've made your selection, provide the necessary details, including the delivery address in Gaithersburg, MD, 20878, and we'll take care of the rest. Our reliable delivery service ensures your flowers arrive fresh and on time.
Contact Fiore Floral
If you have any inquiries or need assistance, please don't hesitate to get in touch with our friendly team. We're here to help you find the perfect floral arrangement for any occasion. Contact Fiore Floral today and experience exceptional local flower delivery in Gaithersburg, MD, 20878.