SPIRITUAL SPLENDOR Flower Arrangement in Forestville
Jan 24, 2018
Flowers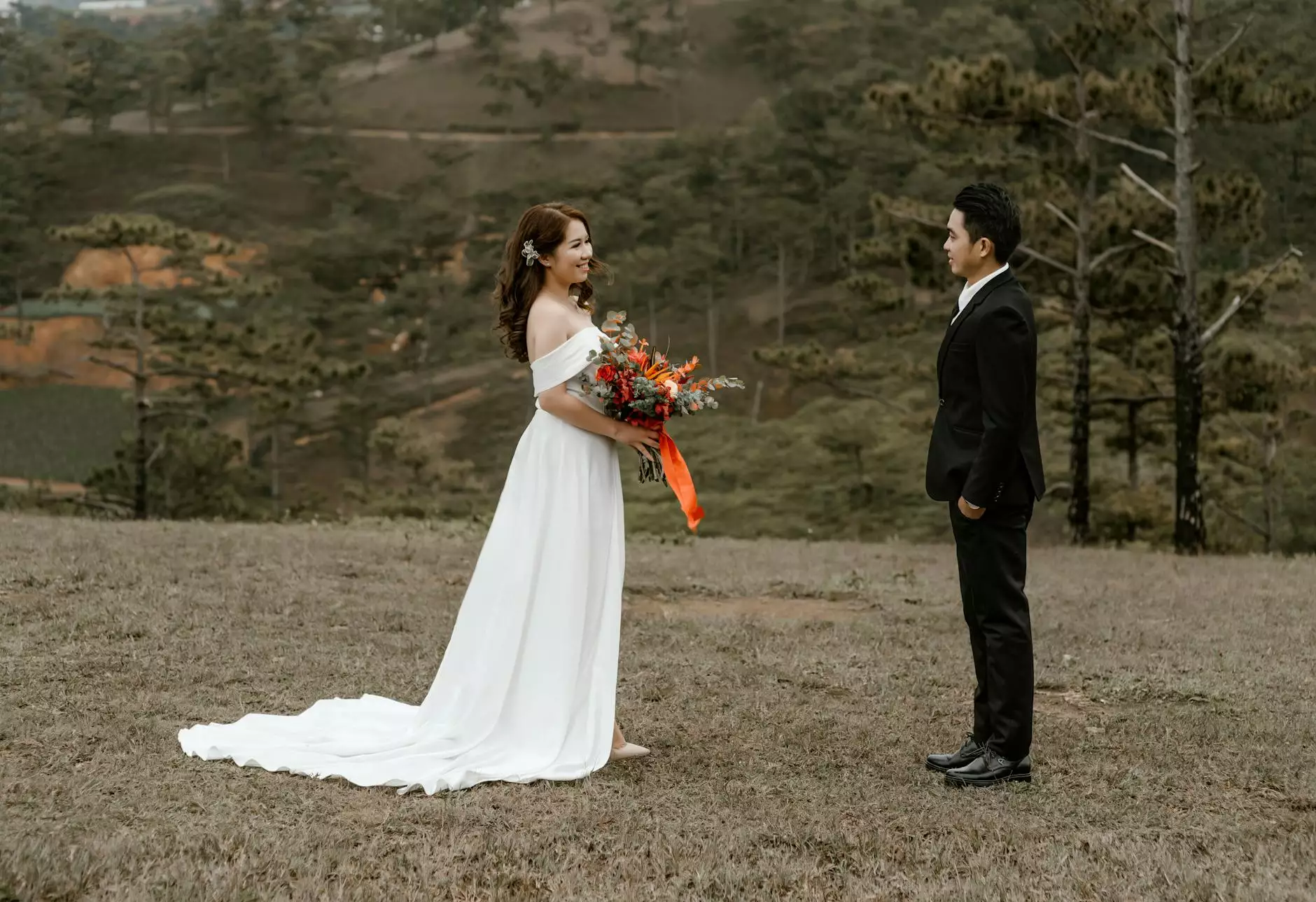 Discover the Exquisite SPIRITUAL SPLENDOR Flower Arrangement
Fiore Floral invites you to explore our exclusive SPIRITUAL SPLENDOR Flower Arrangement in Forestville. Indulge in the beauty of nature and experience the spiritual connection it brings. Our skilled florists have meticulously crafted this arrangement to evoke a sense of serenity and awe.
Create a Spiritual Ambiance
Featuring an elegant combination of delicate blooms, our SPIRITUAL SPLENDOR arrangement exudes tranquility. Each flower has been carefully selected for its unique symbolism and aesthetic appeal. Whether you're looking to add a touch of spirituality to your home or searching for a thoughtful gift, this arrangement is sure to create a serene ambiance.
Immerse in Its Symbolism
The SPIRITUAL SPLENDOR Flower Arrangement incorporates various flowers that hold deep symbolic meanings. The white roses symbolize purity and spirituality, while the lavender carnations represent admiration and grace. The blue delphiniums symbolize love and divine connection, and the purple statice embodies lasting beauty. Combined, these flowers create a harmonious display of spiritual significance.
Unveil the Natural Beauty
Inspired by the enchanting forests of Forestville, our SPIRITUAL SPLENDOR arrangement showcases the natural beauty of flowers in full bloom. The lush greenery and soft pastel hues blend effortlessly, creating a visually stunning masterpiece. Each stem is handpicked and arranged to ensure a captivating composition.
Perfect for Any Occasion
The SPIRITUAL SPLENDOR Flower Arrangement is suitable for various occasions. Whether you're celebrating a birthday, anniversary, or expressing sympathy, this arrangement conveys your heartfelt sentiments with grace and elegance. The combination of colors and textures lends versatility, making it a versatile choice for any event or celebration.
Shop at Fiore Floral
At Fiore Floral, we take pride in our commitment to delivering exquisite floral creations. Our skilled team of florists meticulously handcraft each arrangement, ensuring every detail is perfect. With our SPIRITUAL SPLENDOR Flower Arrangement, you can bring the beauty of nature into your space and experience the spiritual tranquility it offers.
Order Your SPIRITUAL SPLENDOR Arrangement Today
Indulge in the captivating SPIRITUAL SPLENDOR Flower Arrangement and enhance your surroundings with its divine harmony. Visit our website or stop by our Forestville flower shop to explore our collection of breathtaking floral designs. Order now and let Fiore Floral be your trusted partner in creating unforgettable moments.
Contact Fiore Floral
For any inquiries or assistance, please reach out to our friendly team at Fiore Floral. We are dedicated to providing exceptional customer service and ensuring your floral experience is nothing short of extraordinary. Contact us through phone, email, or visit our Forestville location today.
Category: eCommerce & Shopping - Flower shops
Business Name: Fiore Floral
Website: http://fiorefloral.net/product/sy0202011/spiritual-splendor