Any Occasion Flowers Forestville MD
Sep 27, 2019
Flowers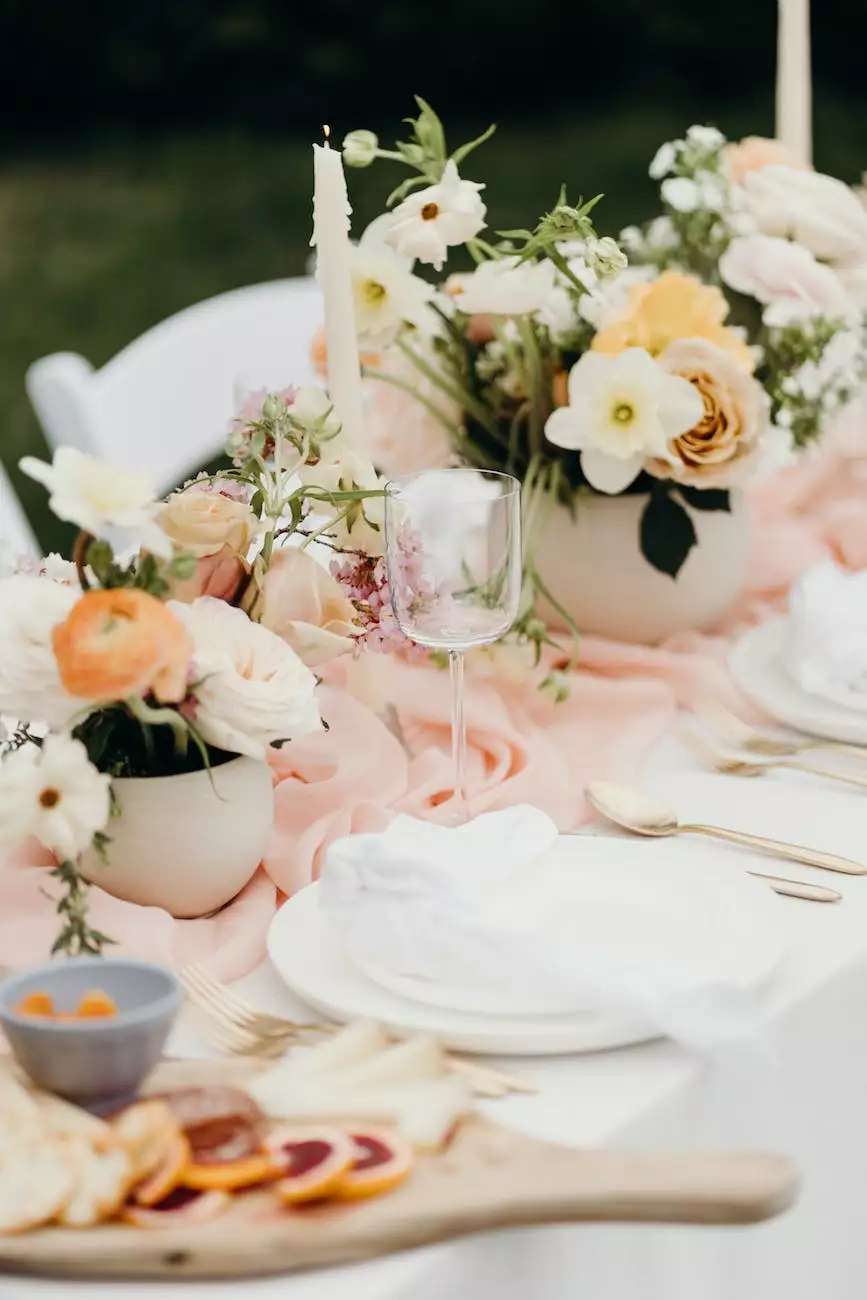 Welcome to Fiore Floral, your premier destination for exquisite flower arrangements and bouquets in Forestville MD. Our eCommerce flower shop offers a wide selection of beautifully crafted floral creations that are perfect for any occasion. Whether you're celebrating a birthday, anniversary, wedding, or simply want to brighten someone's day, our florists are dedicated to crafting stunning arrangements made with love.
The Finest Selection of Flowers
At Fiore Floral, we believe that every occasion deserves the highest quality flowers. That's why we source our blooms from trusted local and international growers who share our commitment to excellence. With an extensive selection of roses, lilies, tulips, orchids, and more, we ensure that each arrangement is filled with fresh, vibrant flowers that will impress your loved ones.
Expertly Crafted Arrangements
Our skilled florists specialize in creating breathtaking arrangements that capture the essence of every occasion. With a keen eye for detail and a passion for floral design, we carefully hand-select each stem and thoughtfully arrange them to create stunning compositions. From classic and elegant bouquets to modern and avant-garde displays, our floral creations are tailored to suit your unique style and preferences.
Unmatched Customer Service
At Fiore Floral, we pride ourselves on delivering exceptional customer service. Our knowledgeable staff is always ready to assist you in choosing the perfect arrangement for your specific needs. Whether you have a specific flower in mind or need guidance in selecting the appropriate blooms for a particular occasion, we are here to ensure that your floral gift makes a lasting impression.
Convenient Online Shopping
With our user-friendly eCommerce platform, it's never been easier to order the perfect flowers for any occasion. Simply browse our online catalog, select your preferred arrangement, and proceed to our secure checkout. We offer convenient delivery options to Forestville MD and surrounding areas, ensuring that your flowers arrive fresh and on time.
Personalized Service
At Fiore Floral, we understand that every customer is unique and has distinct preferences. We offer customizable options to add a personal touch to your floral gift. Whether you want to add a handwritten note, include a special gift along with the flowers, or request specific colors or flowers, our team will work closely with you to bring your vision to life.
Corporate and Event Services
In addition to serving individual customers, Fiore Floral also offers corporate and event services. Whether you're hosting a corporate event, planning a wedding, or organizing a special celebration, our talented team can create stunning floral arrangements that complement your theme and leave a lasting impression on your guests.
Experience the Beauty of Fiore Floral
Discover the unparalleled beauty and elegance of Fiore Floral. We invite you to explore our extensive collection of stunning arrangements and experience the joy that only fresh flowers can bring. Trust Fiore Floral for all your floral needs in Forestville MD, and let us help you create cherished memories and moments that will last a lifetime.
Fiore Floral - eCommerce & Shopping - Flower shops
Address: 123 Main St, Forestville, MD 12345
Phone: 555-123-4567 | Email: [email protected]