Succulent Terracotta Planter | Baltimore
Feb 5, 2020
Plants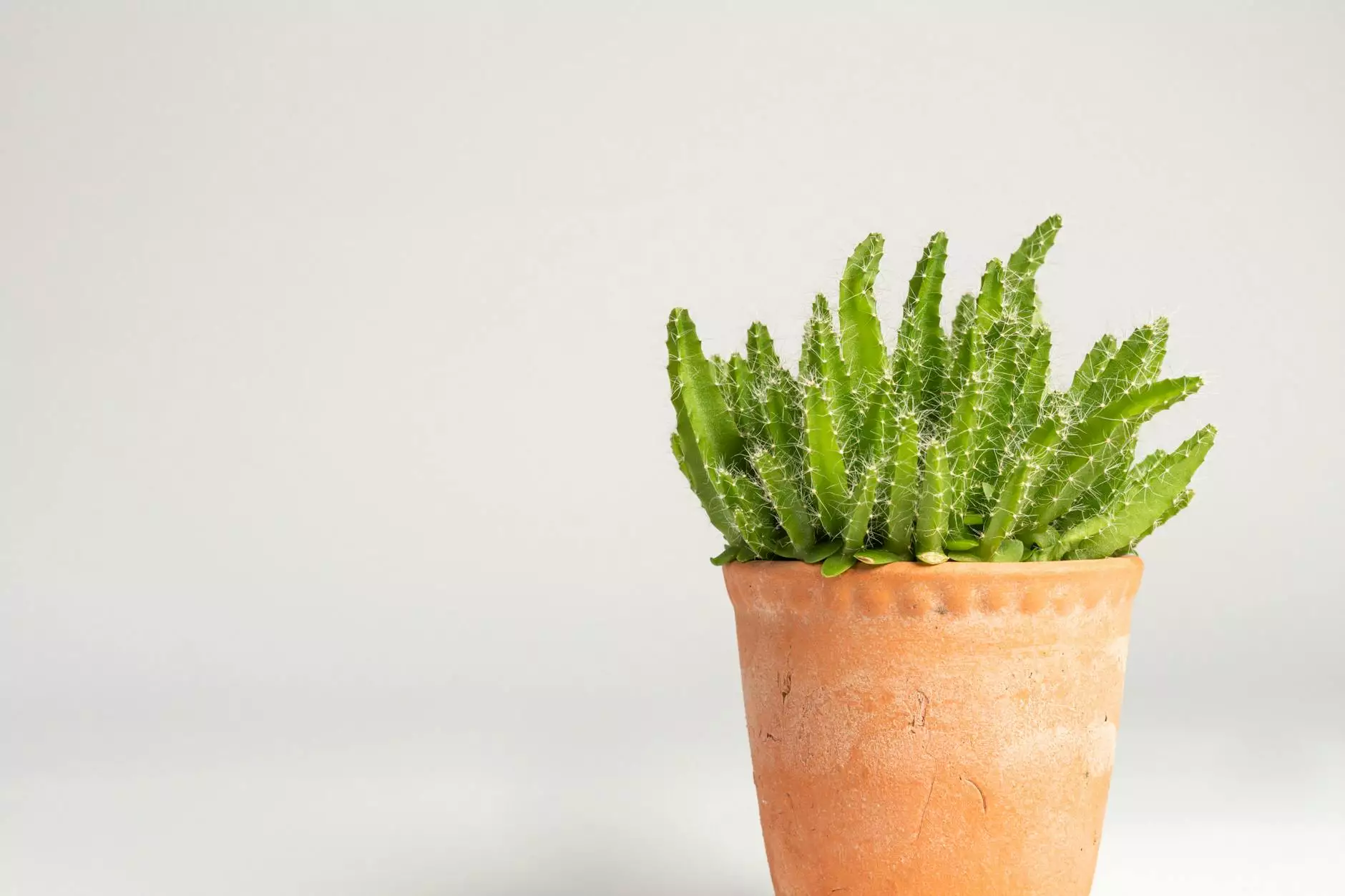 Enhance Your Space with a Handcrafted Succulent Terracotta Planter
Welcome to Fiore Floral, your premier destination for all things floral and botanical. We take immense pride in offering the finest selection of succulent terracotta planters in Baltimore. Our high-end collection is carefully curated to provide you with exquisite planters that will transform any space into a haven of natural beauty.
Unveiling the Beauty of Terracotta
At Fiore Floral, we believe that every detail matters. That's why our succulent terracotta planters are handcrafted using the finest terracotta materials, renowned for their durability and timeless appeal. Terracotta, derived from the Italian words "terra" (meaning earth) and "cotta" (meaning cooked), exemplifies the perfect fusion of nature's elements and skilled craftsmanship.
The unique properties of terracotta make it an ideal choice for planters. This porous material allows air and moisture to permeate through, promoting healthy root growth and preventing waterlogging. Its warm earthy tones provide a natural, rustic charm that complements various interior and exterior design styles.
Unleash Your Creativity with Versatile Design
Our succulent terracotta planters are not just functional but also versatile in design. Whether you prefer a classic round planter, a modern geometric shape, or a charming animal-shaped planter, we have a diverse range of options to suit your preferences. Our skilled artisans meticulously craft each planter, ensuring attention to detail and exceptional quality.
With our wide selection of sizes, you can create captivating succulent arrangements or showcase standalone beauties. Combine different sizes and shapes to curate your own captivating mini garden. Let your imagination flourish as you explore endless possibilities with our elegantly designed terracotta planters.
Uncompromising Quality and Sustainability
At Fiore Floral, we believe in ethical business practices and prioritize sustainability. We source our terracotta from trusted suppliers who share our commitment to the environment. Our planters are made with materials that are not only long-lasting but also eco-friendly.
When you choose a succulent terracotta planter from Fiore Floral, you can be confident that you are investing in a product crafted with utmost care. Each planter undergoes a rigorous quality control process to ensure that it meets our high standards. Our attention to detail ensures that you receive a planter that is not only visually stunning but also built to last.
Transform Your Space with Succulents
No home or office is complete without the refreshing charm of succulents. These hardy and low-maintenance plants are perfect for both seasoned gardeners and beginners. Succulents are known for their ability to store water in their leaves, making them highly adaptable and resilient.
With our succulent terracotta planters, you can effortlessly bring nature indoors and create stunning focal points. Enhance your living room, study, or workspace with vibrant greenery that not only adds aesthetic appeal but also promotes a soothing and calm atmosphere. Succulents are also air-purifying plants, contributing to improved indoor air quality.
Shop Succulent Terracotta Planters in Baltimore at Fiore Floral
Discover the perfect succulent terracotta planter in Baltimore at Fiore Floral. Browse our extensive collection and find the planter that resonates with your style and personality. Our user-friendly website ensures a seamless shopping experience, allowing you to explore various options, view detailed product images, and make secure online purchases.
Our dedicated customer service team is always ready to assist you with any inquiries or guidance you may need. We take pride in delivering superior customer satisfaction, ensuring that your experience with Fiore Floral exceeds expectations.
Invest in a succulent terracotta planter from Fiore Floral today and elevate your space with the timeless beauty of nature. Embrace the harmony between exquisite design, quality craftsmanship, and the tranquility that only plants can bring. Shop now and reimagine your surroundings.
Related:
Succulent Terrariums
Indoor Potted Plants
Flowering Plants