Pink and Lavender Blossoms Fulton MD Florist
Oct 14, 2022
Florists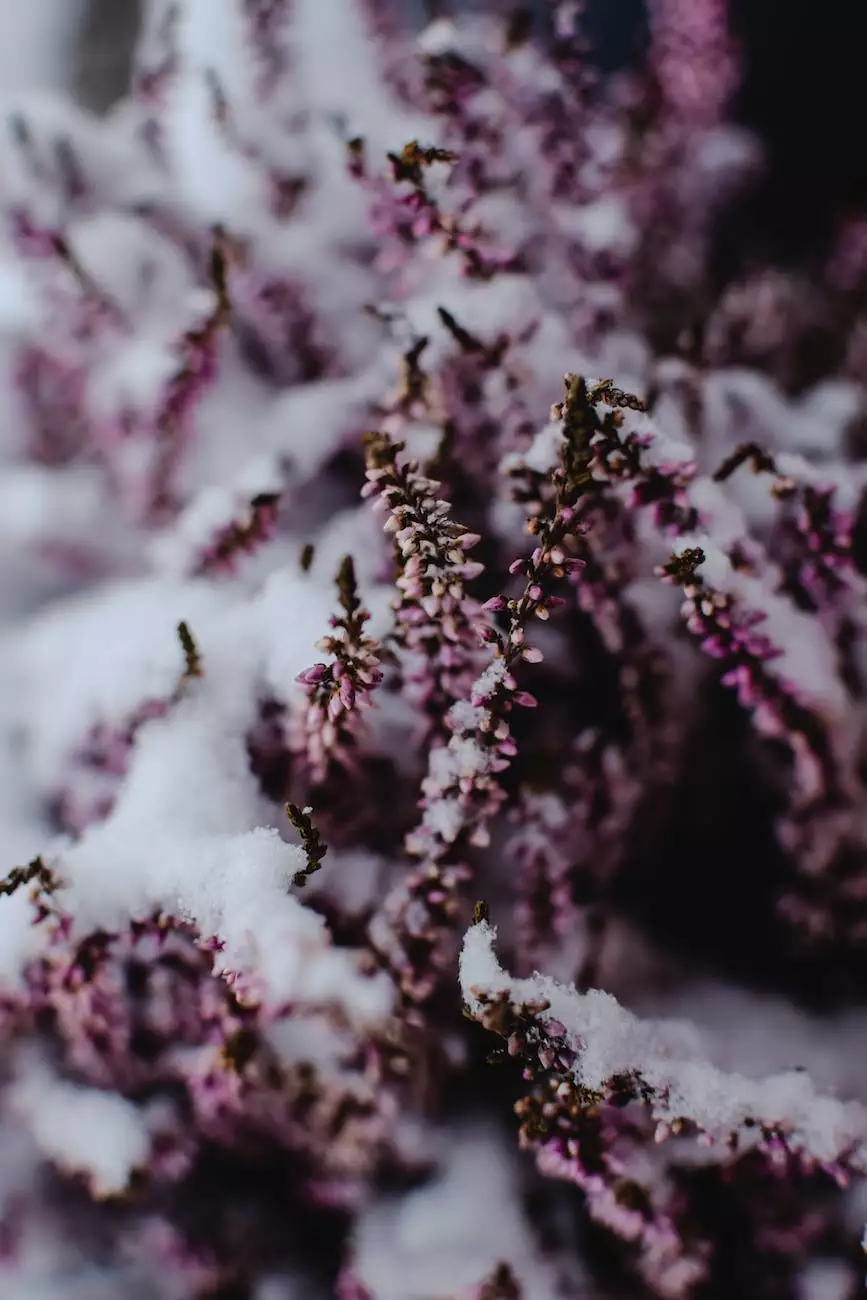 Delight in the Beauty of Pink and Lavender Blossoms
If you're in search of exquisite pink and lavender blossoms, you've come to the right place! Fiore Floral, the leading Fulton MD florist, brings you a stunning collection of blooms in various shades of pink and lavender to mesmerize and enchant. Our passion for flowers is evident in every arrangement we create, allowing you to experience their beauty in the most captivating ways.
Unparalleled Selection of Pink and Lavender Blossoms
At Fiore Floral, we believe that every occasion deserves the perfect touch of nature's elegance. Our dedicated team carefully selects the freshest and most vibrant pink and lavender blossoms to ensure exceptional quality and lasting beauty. From delicate pink roses to charming lavender orchids, our extensive collection offers a wide range of options to suit your preferences.
Pink Blossoms
The allure of pink blossoms is undeniable. Symbolizing love, femininity, and admiration, pink flowers add a delicate touch to any setting. Our collection features an array of stunning pink blooms such as roses, lilies, carnations, and peonies. Whether you're celebrating a special occasion, expressing your love, or simply bringing joy into someone's day, our pink blossoms are sure to make a lasting impression.
Lavender Blossoms
Lavender blossoms embody grace, serenity, and elegance, making them a perfect choice for various events. Our selection of lavender flowers includes enchanting orchids, radiant tulips, fragrant lavender roses, and more. Whether you're looking for a centerpiece for a wedding reception or a thoughtful gift for a loved one, our lavender blossoms will create an atmosphere of tranquility and natural beauty.
Unleash Your Creativity with Custom Arrangements
At Fiore Floral, we understand the importance of personalization. That's why we offer the option to create custom arrangements using our exquisite pink and lavender blossoms. Our skilled floral designers will work closely with you to understand your vision and bring it to life. From romantic bouquets to luxurious centerpieces, our custom arrangements are designed to reflect your unique style and captivate the senses.
Convenience at Your Fingertips
We strive to provide a seamless and convenient shopping experience for our customers. With Fiore Floral's easy-to-use website, you can explore our extensive collection, select your favorite pink and lavender blossoms, and place your order with just a few clicks. Our prompt and reliable delivery service ensures that your beautiful blooms arrive fresh and on time, adding a touch of elegance to any occasion.
Experience the Beauty of Pink and Lavender Blossoms Today
Fiore Floral is dedicated to bringing the beauty of pink and lavender blossoms into your life. As the leading Fulton MD florist specializing in these enchanting blooms, we take pride in delivering exceptional quality and unmatched customer service. Explore our collection online, and let the mesmerizing allure of pink and lavender blossoms create unforgettable moments for you and your loved ones.
Contact Fiore Floral Today
Ready to add a touch of elegance to your next special occasion? Contact Fiore Floral, the premier Fulton MD florist specializing in pink and lavender blossoms, today. Our friendly and knowledgeable team is here to assist you in choosing the perfect floral arrangements that will make a statement and leave a lasting impression. Trust Fiore Floral to make your floral dreams come true.