Woodland Winter Wreath
Jan 30, 2019
Flowers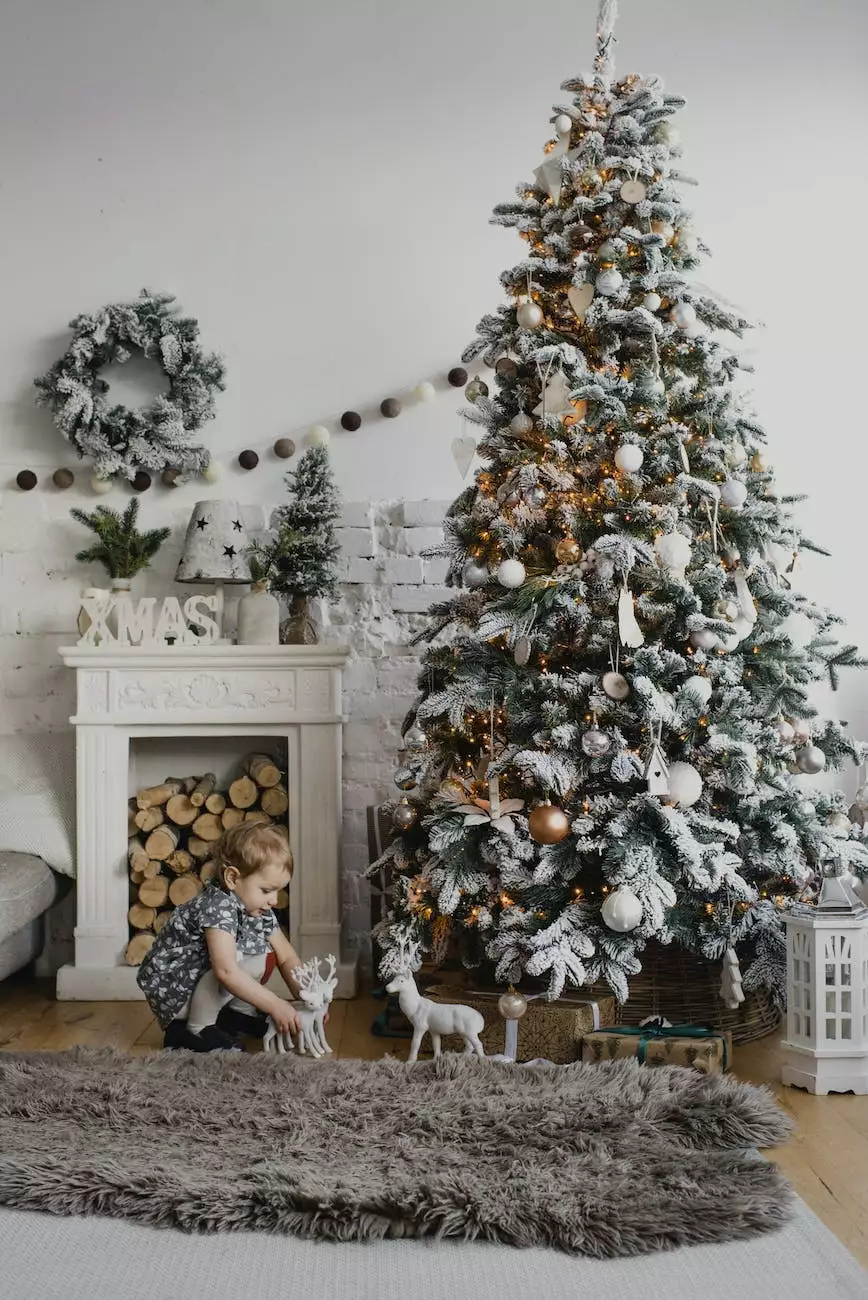 The Perfect Holiday Gift - Baltimore & Owings Mills (MD)
Looking to add a touch of natural beauty to your home this winter season? Look no further than Fiore Floral, your go-to flower shop for all your holiday gift needs. We proudly present our exquisite collection of Woodland Winter Wreaths crafted with love and care to bring the spirit of the season right to your doorstep.
Embrace the Magic of Winter with Our Extraordinary Wreaths
At Fiore Floral, we understand the importance of creating a warm and inviting atmosphere during the holidays. Our Woodland Winter Wreaths are meticulously designed using handpicked evergreen branches, pinecones, ornaments, and other natural elements. Each wreath is thoughtfully arranged to evoke a sense of enchantment and wonder.
Whether you live in Baltimore or Owings Mills, Maryland, our Woodland Winter Wreaths are the perfect accessory to add a touch of rustic elegance to your front door, mantel, or any other space in your home. The exquisite detailing and unique combination of textures create a truly captivating display.
Unmatched Craftsmanship and Attention to Detail
At Fiore Floral, we take pride in our unparalleled level of craftsmanship and attention to detail. We handcraft each Woodland Winter Wreath with utmost care and precision, ensuring that every element is perfectly in place. Our skilled artisans bring together the finest materials, creating a wreath that is not only visually stunning but also long-lasting.
With our commitment to quality, you can trust that your Woodland Winter Wreath will withstand the test of time, allowing you to enjoy its beauty throughout the entire winter season. Each wreath is carefully constructed to ensure durability, so you can proudly display it year after year.
Elevate Your Interior Decor with a Woodland Winter Wreath
A Woodland Winter Wreath from Fiore Floral is more than just a festive decoration. It's an expression of your personal style and a symbol of the joy and warmth that the holiday season brings. Our wreaths effortlessly enhance your interior decor, becoming a conversation piece that leaves a lasting impression on all who enter your home.
Whether you prefer a more traditional wreath or are looking for a unique design that showcases your individuality, we have the perfect option for you. Our Woodland Winter Wreaths come in a variety of sizes, allowing you to find the ideal fit for your space. Choose from classic round wreaths, heart-shaped wreaths, and even custom designs tailored to your specific preferences.
Your One-Stop Shop for Holiday Gifting
Fiore Floral is more than just a flower shop. We are a destination for all your holiday gifting needs. Alongside our stunning Woodland Winter Wreaths, we offer a wide range of other beautifully curated floral arrangements, gift baskets, and personalized keepsakes.
Whether you are searching for the perfect gift for a loved one or looking to treat yourself, Fiore Floral has you covered. With our convenient online ordering system, you can browse our extensive collection from the comfort of your own home and have your selections delivered right to your door. No need to worry about the hustle and bustle of holiday shopping when Fiore Floral is just a click away.
Order Your Woodland Winter Wreath Today
Ready to bring the beauty of a Woodland Winter Wreath into your home? Visit Fiore Floral today and explore our enchanting collection. With our exceptional craftsmanship, attention to detail, and dedication to customer satisfaction, Fiore Floral is the premier destination for all your holiday gifting needs in Baltimore and Owings Mills (MD). Order online today and experience the magic of the season with one of our exquisite Woodland Winter Wreaths.