DESIGN IT YOURSELF - Create Personalized Floral Arrangements with Fiore Floral
Apr 25, 2018
Gifts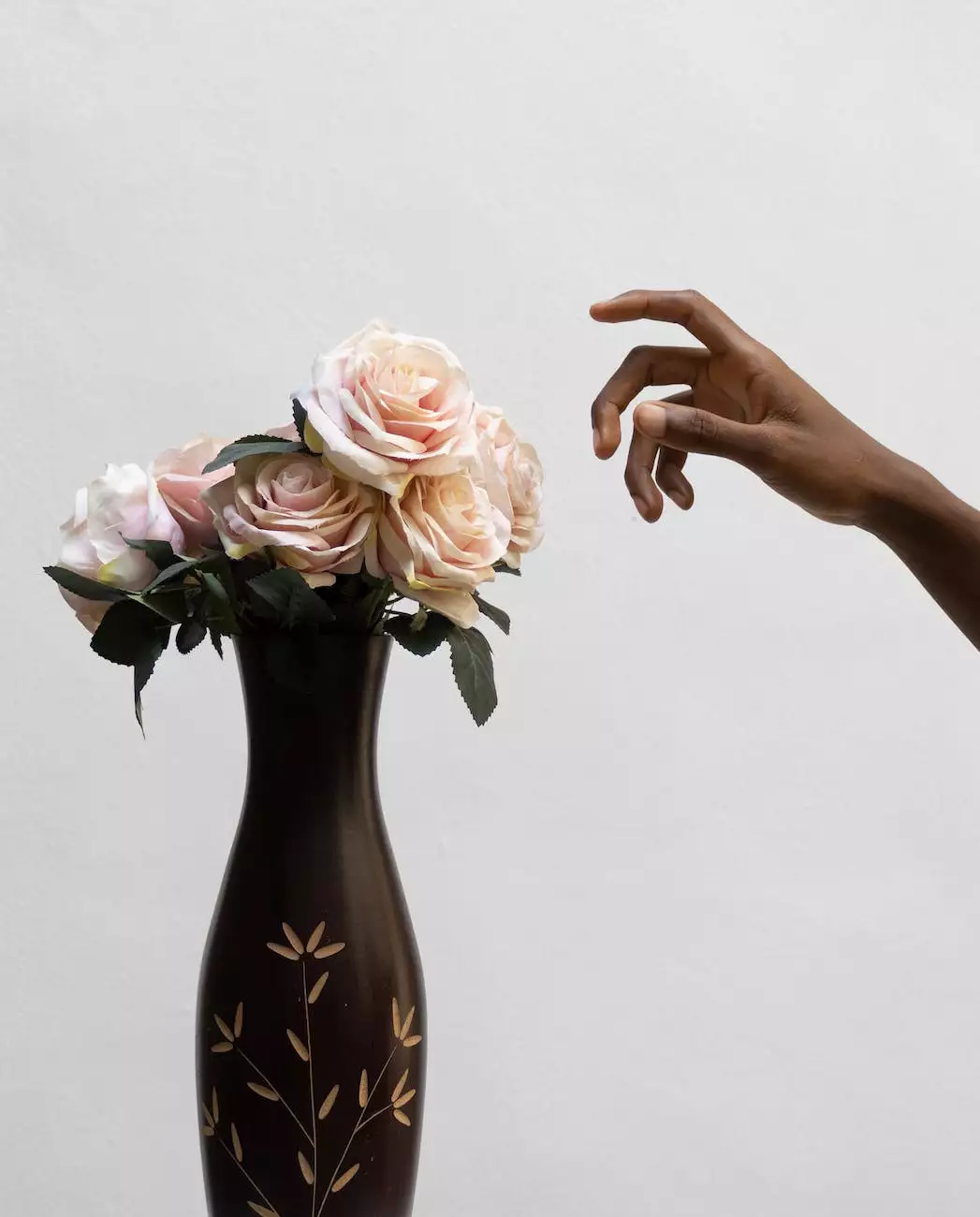 Unleash Your Creativity with Our DIY Gift Options
At Fiore Floral, we believe that every individual has an inner artist waiting to be discovered. That's why we offer a unique and exciting DIY gift option - the opportunity to design your own floral arrangements. Our DIY gifts empower you to personalize your bouquets, putting your creativity into action and creating memorable presents.
The Beauty of DIY Floral Design
Designing your own floral arrangements allows you to express your personality, thoughtfulness, and attention to detail. It is a perfect option for those who love flowers and enjoy the creative process. With Fiore Floral, you can easily create stunning bouquets that are truly one-of-a-kind.
A Wide Selection of High-Quality Flowers
Fiore Floral takes pride in offering a vast range of high-quality flowers to choose from. From vibrant roses to delicate lilies, aromatic daisies to exotic orchids, our selection includes a variety of blooms that cater to different preferences and occasions. With our DIY gift option, you get to handpick the flowers that resonate with your vision.
Guidance and Inspiration from Expert Florists
Our experienced florists are dedicated to guiding you throughout the floral design process. They are passionate about their work and are always available to offer helpful tips and tricks to help you achieve the perfect arrangement. Whether you need advice on color combinations, flower positioning, or container selection, our experts are here to assist you.
Tools and Supplies to Support Your Creativity
In addition to an extensive flower selection and expert guidance, Fiore Floral provides all the necessary tools and supplies to assist you in your DIY floral journey. From floral foam and floral tape to cutting shears and decorative ribbons, we ensure you have everything you need to transform your ideas into reality.
Designing for Any Occasion
With Fiore Floral's DIY gift options, you can create custom arrangements for any occasion. Whether you're celebrating a birthday, anniversary, graduation, or a simple act of kindness, our DIY gifts allow you to add a personal touch to your floral creations. Surprise your loved ones with a bouquet that reflects their unique style and preferences.
Weddings and Special Events
Planning a wedding or a special event? DIY floral arrangements add a charming and intimate touch to any celebration. From bouquets and boutonnieres to centerpieces and garlands, let your creativity flow and design the perfect floral decor that matches your theme, color palette, and overall vision.
Gifts That Speak from the Heart
Nothing conveys your emotions better than a thoughtfully designed floral arrangement. With our DIY gift options, you have the opportunity to create a gift that speaks from the heart. Whether it's a "get well soon" message, a token of appreciation, or expressing your deepest love, our DIY gifts allow you to transcend words and touch the recipient's soul.
Create Lasting Memories with Fiore Floral
Fiore Floral is committed to providing you with a memorable and rewarding DIY floral experience. Our goal is to help you unleash your creativity, discover the joy of floral design, and create lasting memories through your unique arrangements. Allow us to be a part of your special moments and make your floral dreams come true.
Start Designing Your Floral Masterpiece Today!
Visit Fiore Floral's DIY gift page and explore our wide selection of high-quality flowers. Begin your floral journey, ignite your passion for design, and elevate your gifting game. With Fiore Floral, the power to create personalized floral arrangements is in your hands.
Experience the Joys of DIY Floral Design with Fiore Floral
Fiore Floral is a leading flower shop in the eCommerce & Shopping category, dedicated to providing unique and exquisite floral experiences. Through our DIY gift options, we bring the art of floral design into your hands, empowering you to create stunning arrangements for any occasion. Discover the joy of designing it yourself with Fiore Floral today!