Victorian Elegance - Baltimore - Flowers & Fancies | Fiore Floral
Jun 7, 2023
Flowers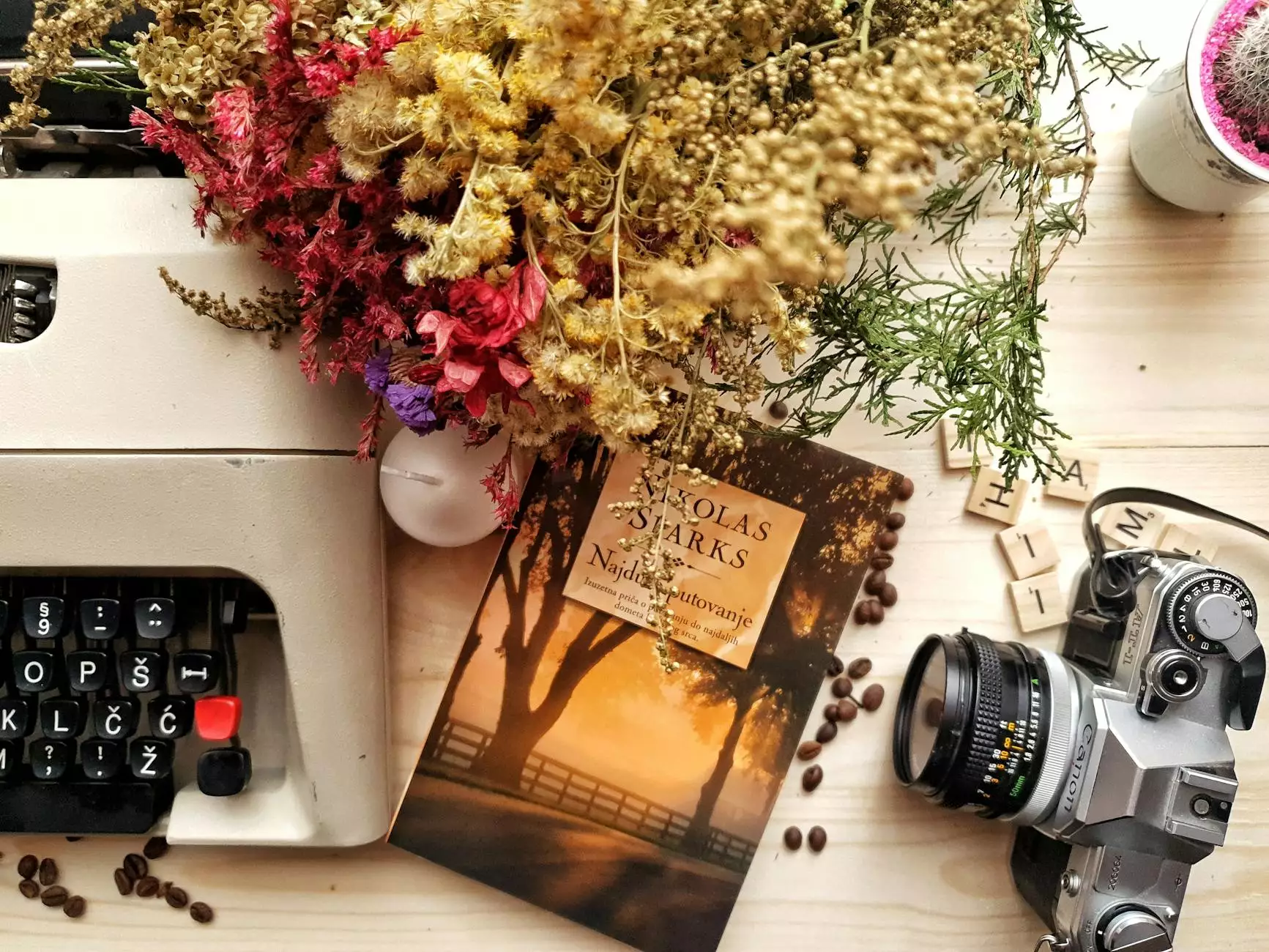 Welcome to Fiore Floral, Baltimore's premier destination for exquisite floral arrangements and gifts. At Fiore Floral, we are renowned for our Victorian Elegance collection - a stunning array of floral designs inspired by the opulence and grace of the Victorian era.
The Essence of Victorian Elegance
Immerse yourself in the timeless charm of Victorian Elegance. Allow us to transport you to a world of intricate details, rich colors, and stunning floral arrangements that evoke a sense of luxury and beauty. Whether you are looking for the perfect flower arrangement to grace your home, planning a lavish event, or searching for a unique gift, our Victorian Elegance collection is sure to captivate your senses.
Uniquely Crafted Arrangements
Each Victorian-style arrangement at Fiore Floral is meticulously handcrafted by our skilled team of floral designers. We pay attention to every detail, ensuring that each bloom and foliage is expertly placed to create a harmonious and visually stunning composition.
Captivating Roses
The rose, often associated with Victorian romance and elegance, takes center stage in our Victorian Elegance collection. Explore our vast selection of captivating rose arrangements, featuring various colors and varieties. From classic red roses symbolizing love and passion to soft blush hues representing grace and elegance, we have the perfect rose arrangement to suit any occasion.
Lush Garden Blooms
Inspired by lush Victorian gardens, our Victorian Elegance collection showcases an abundance of vibrant, fragrant blooms. Delight in the beauty of peonies, hydrangeas, and sweet peas as they come together in breathtaking arrangements. These flowers not only add color and fragrance but also evoke a sense of nostalgic charm.
Unparalleled Quality and Service
At Fiore Floral, we pride ourselves on delivering an unforgettable experience to each and every customer. From the moment you step into our Baltimore store or visit our website, you will be greeted by a team of knowledgeable and passionate floral experts ready to assist you in finding the perfect Victorian-style arrangement.
Our commitment to quality extends beyond our stunning floral designs. We source the finest, freshest flowers from trusted growers, ensuring that your arrangement will stay vibrant and beautiful for as long as possible. We also offer convenient delivery options, allowing you to send Victorian Elegance arrangements to your loved ones or enhance any special occasion with our exquisite flowers.
Personalized Touches
At Fiore Floral, we understand the importance of personalization. We believe that every arrangement has a story to tell and should reflect the unique personality and style of the recipient. That is why we offer customization options, allowing you to add personalized touches to your Victorian Elegance arrangement. Whether it's a preferred color scheme, specific flower choice, or additional decorative elements, our team is dedicated to bringing your vision to life.
Embrace Victorian Elegance Today
Experience the magic of Victorian Elegance at Fiore Floral. Step into a world of refinement and indulge in the beauty of our exquisite floral arrangements. Visit our Baltimore store today to explore our Victorian Elegance collection in person and let our team assist you in finding the perfect arrangement for any occasion. Can't make it to our store? No problem. You can conveniently browse and order from our online store, and we'll deliver Victorian Elegance right to your doorstep.
Contact Us
Fiore Floral - Baltimore
Ecommerce & Shopping - Flower Shops
Address: 123 Main Street, Baltimore, MD 12345
Email: [email protected]
Phone: 555-123-4567