Vibrant Garden Budvases - Bringing Nature's Beauty into Your Home
Jun 27, 2021
Flowers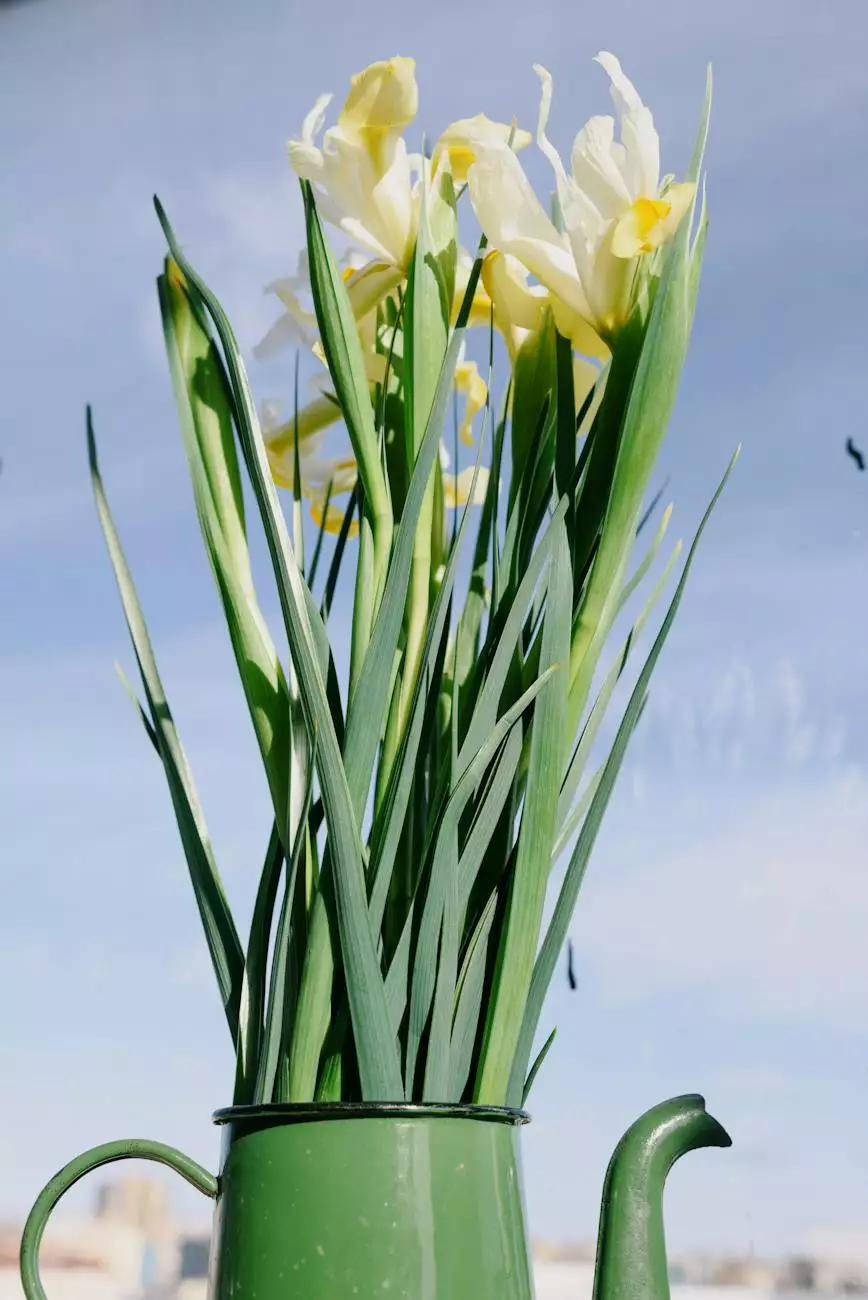 Discover the Beauty of Vibrant Garden Budvases at Fiore Floral
Welcome to Fiore Floral, your go-to destination for exquisite flower arrangements and accessories. In our Vibrant Garden Budvases collection, we offer a stunning array of handcrafted budvases that effortlessly bring the beauty of nature into your home.
Elevate Your Home Decor with Handcrafted Budvases
When it comes to home decor, nothing adds a touch of elegance and freshness quite like a beautifully arranged bouquet of flowers. Our Vibrant Garden Budvases are carefully curated with a selection of vibrant blooms and handcrafted to perfection. Each budvase is a true masterpiece, showcasing nature's finest colors and shapes.
Handpicked Blooms for Every Occasion
At Fiore Floral, we understand that different occasions call for different floral arrangements. Whether you're celebrating a special milestone, surprising a loved one, or simply looking to brighten up your space, our Vibrant Garden Budvases offer an extensive selection to suit your needs.
From romantic roses to cheerful sunflowers, fragrant lilies to delicate daisies, our budvases feature an assortment of blooms that cater to every taste. Our team of experienced florists handpick the freshest flowers, ensuring that each budvase showcases exquisite quality and longevity.
The Perfect Gift for Every Flower Lover
If you're on the hunt for a thoughtful gift for a flower enthusiast in your life, a Vibrant Garden Budvase from Fiore Floral is an ideal choice. Our budvases make for stunning centerpieces, bringing a burst of color and charm to any room. They also serve as a lasting memento, reminding your loved ones of your affection and appreciation.
With their compact size and enchanting allure, our budvases are perfect for corporate events, birthdays, anniversaries, or simply to brighten someone's day. Treat yourself or someone dear to you with our vibrant and mesmerizing collection.
Experience the Fiore Floral Difference
What sets Fiore Floral apart is our passion for delivering top-notch quality and unmatched customer service. Each budvase in our Vibrant Garden collection is meticulously designed and crafted with care, ensuring that you receive a product that exceeds your expectations.
In addition to our exceptional budvases, we offer a wide range of accompanying accessories to enhance your floral arrangements. From elegant vases to exquisite ribbons and wrapping, we provide everything you need to showcase your blooms in style.
Shop with Confidence
When shopping at Fiore Floral, you can be confident in the quality and reliability of our products. We take pride in our attention to detail and commitment to customer satisfaction. Each budvase is carefully packaged to arrive safely at your doorstep, preserving its beauty and freshness.
Our user-friendly website allows you to easily explore our Vibrant Garden Budvases collection and place your order with just a few clicks. We offer convenient and secure payment options, ensuring a hassle-free shopping experience from start to finish.
Embrace Nature's Beauty with Fiore Floral
Experience the joy of bringing nature indoors with our exquisite Vibrant Garden Budvases. Handcrafted with love and attention to detail, these budvases are more than just floral arrangements – they are expressions of art that evoke emotions and add life to any space.
Explore our collection today and find the perfect budvase to brighten your home or surprise someone special. Shop with Fiore Floral and let us help you create unforgettable moments through the beauty of flowers.
Fiore Floral - Blooming with Love
© 20XX Fiore Floral. All rights reserved.