Philodendron Selloum in Ceramic - Baltimore
May 30, 2023
Plants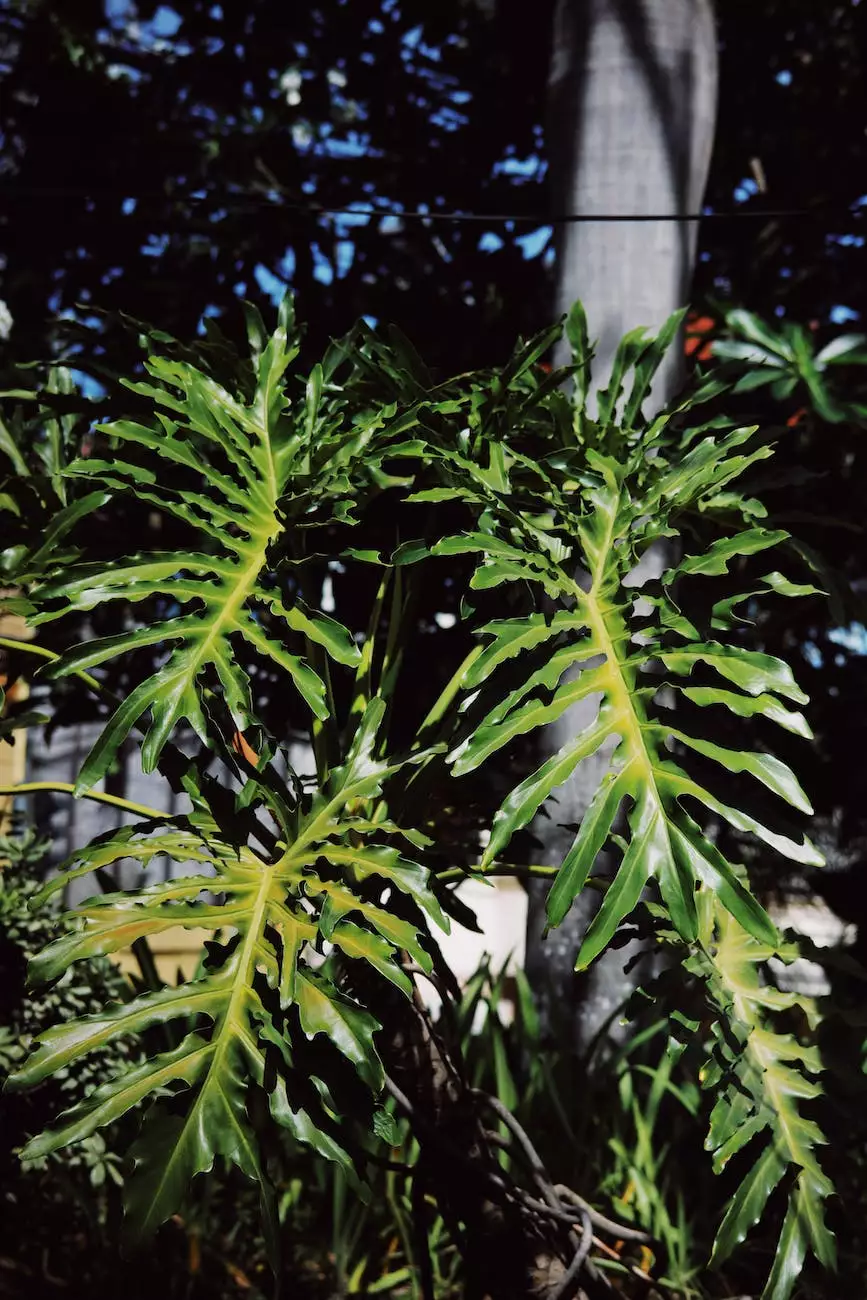 About Fiore Floral
Welcome to Fiore Floral, your go-to online flower shop for exquisite flowers, plants, and unique arrangements. We take pride in offering a wide range of high-quality botanicals to beautify your surroundings and bring joy to your life.
Buy Philodendron Selloum in Ceramic
Looking for a stunning addition to your indoor garden or the perfect gift for a loved one in Baltimore? Look no further than our Philodendron Selloum in Ceramic collection. Known for its lush, tropical foliage and easy-care nature, this houseplant is a favorite among plant enthusiasts.
Why Choose Philodendron Selloum in Ceramic?
Philodendron Selloum, also known as Philodendron bipinnatifidum, is a popular choice for its large, glossy leaves that resemble the shape of an umbrella. It adds a touch of elegance and sophistication to any space, be it your home, office, or any indoor setting.
When potted in a ceramic container, the vibrant green foliage of the Philodendron Selloum takes center stage, enhancing its visual appeal. Our ceramic pots are carefully selected to complement the plant's natural beauty and create a harmonious display that captivates the eye.
Benefits of Philodendron Selloum in Ceramic
Aside from its undeniable aesthetic charm, the Philodendron Selloum in Ceramic offers several benefits:
Air Purification: Like many other houseplants, Philodendron Selloum purifies the air by absorbing harmful pollutants and releasing oxygen. This helps create a healthier and more enjoyable living environment.
Stress Relief: The mere presence of greenery can have a calming effect on the mind, reducing stress levels and promoting relaxation. Owning a Philodendron Selloum in Ceramic enables you to create a tranquil oasis in your own home.
Enhanced Productivity: Studies have shown that having plants in the workspace can enhance productivity and improve focus. The Philodendron Selloum in Ceramic not only adds beauty but can also help create a more conducive environment for work or study.
Low Maintenance: The Philodendron Selloum is relatively easy to care for, making it an ideal choice for both beginner and experienced plant enthusiasts. With minimal attention, this plant can thrive and continue to impress with its vibrant foliage.
How to Care for Philodendron Selloum in Ceramic
To ensure your Philodendron Selloum remains healthy and vibrant, follow these care tips:
Light: Place your Philodendron Selloum in a spot with bright, indirect light. Avoid direct sunlight as it can scorch the leaves.
Watering: Allow the top inch of soil to dry out between waterings, then thoroughly water until it drains from the bottom of the pot. Overwatering can lead to root rot, so be sure not to let the plant sit in standing water.
Temperature & Humidity: Philodendron Selloum thrives in warm temperatures between 65-80°F (18-27°C) and prefers higher humidity levels. Mist the leaves regularly or use a humidifier to create the necessary humidity.
Fertilization: Feed your Philodendron Selloum with a balanced liquid fertilizer once a month during the growing season (spring and summer) to promote healthy growth.
Pruning: Remove any yellow or damaged leaves to keep the plant looking its best. You can also trim back overgrown stems to maintain a more compact shape.
Order Philodendron Selloum in Ceramic Online
At Fiore Floral, we make it convenient for you to buy Philodendron Selloum in Ceramic online. Simply browse our selection, choose your favorite ceramic pot, add it to your cart, and proceed to checkout. We offer secure payment options and provide fast and reliable delivery to Baltimore and surrounding areas.
Whether you're a passionate plant collector or want to surprise someone with a thoughtful gift, Fiore Floral is here to exceed your expectations. Explore our Philodendron Selloum in Ceramic collection today and embrace the beauty and vitality of this remarkable houseplant.
Grow Your Indoor Garden with Fiore Floral
As the leading online flower shop in Baltimore, Fiore Floral offers a wide range of botanical treasures to enhance your indoor garden. From stunning flowering plants to elegant foliage, we have something for every plant lover.
Our team of horticultural experts ensures that every plant we deliver is healthy, vibrant, and ready to thrive. We carefully package each order to guarantee safe arrival at your doorstep, allowing you to enjoy a seamless online shopping experience.
Discover the Magic of Philodendron Selloum in Ceramic
Experience the enchanting allure of the Philodendron Selloum in Ceramic. Let Fiore Floral fulfill your desire for exquisite greenery that will transform your space into a sanctuary of beauty and tranquility. Order your Philodendron Selloum today!