Teleflora's Style Statement Bouquet in Fairfax VA
Jul 6, 2020
Flowers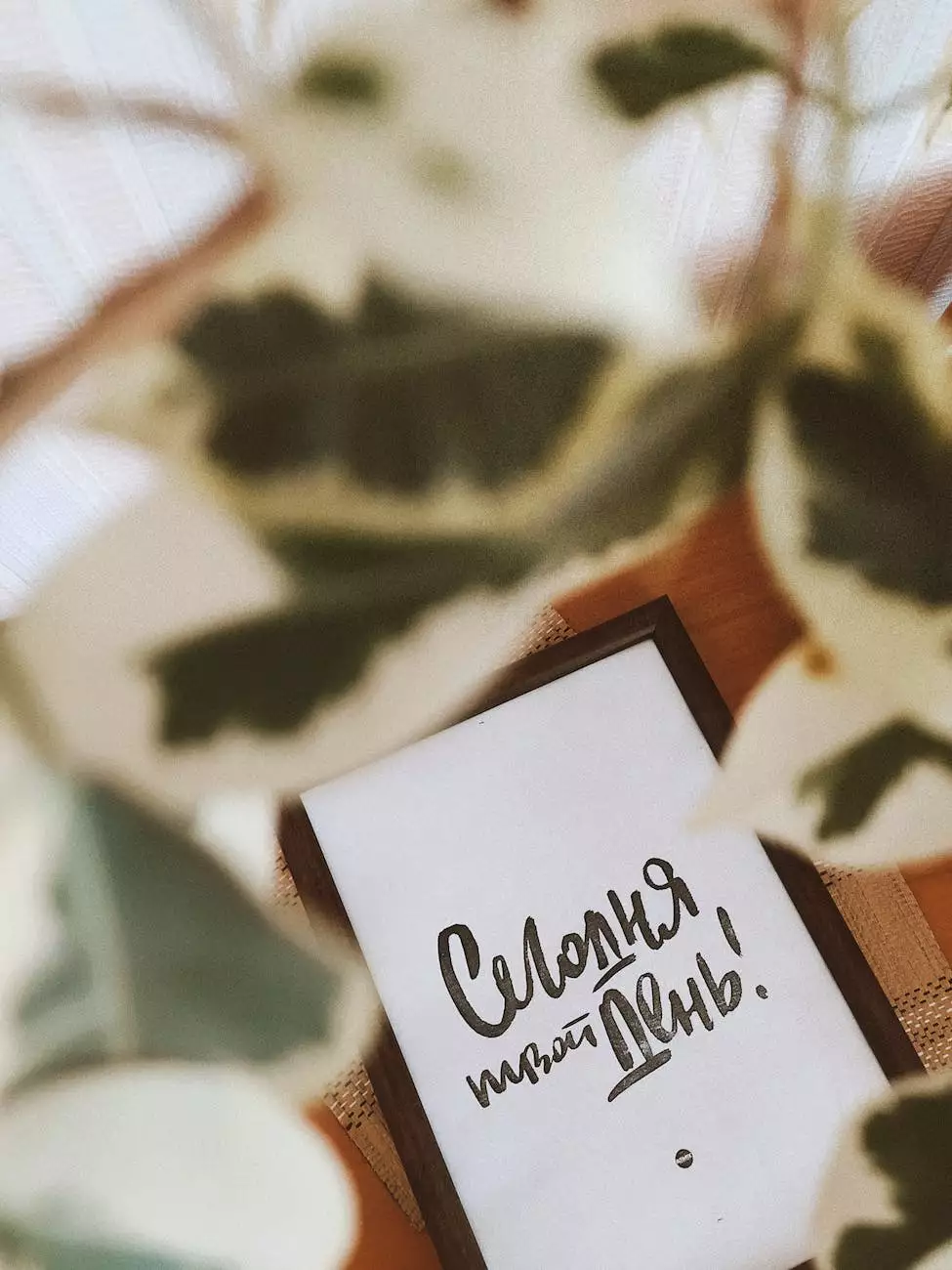 Elevate Your Style with Teleflora's Style Statement Bouquet
Fiore Floral welcomes you to explore our exquisite collection of floral arrangements. As a premier flower shop in Fairfax VA, we take pride in offering beautiful and captivating bouquets that leave a lasting impression. Our Teleflora's Style Statement Bouquet is a true testament to luxury and elegance, perfect for any occasion that demands sophistication.
Unleash Your Style with the Perfect Bouquet
At Fiore Floral, we understand that flowers have the power to express emotions and enhance the ambience of any space. The Style Statement Bouquet does exactly that and more. Handcrafted by our skilled florists, this magnificent arrangement exudes a sense of grandeur, making it an ideal choice for events, weddings, or as a memorable gift for loved ones.
A Symphony of Colors and Fragrances
The Style Statement Bouquet is a harmonious blend of vibrant blooms that captivate the senses. Each blossom is carefully selected to create a stunning visual display and emit enchanting aromas. From captivating roses and elegant lilies to delicate daisies and exotic orchids, this bouquet is a work of art designed to leave an unforgettable impression.
Uncompromising Quality and Attention to Detail
At Fiore Floral, we believe in delivering the highest quality products and services to our valued customers. The Style Statement Bouquet is no exception. Our dedicated team ensures that each flower is meticulously arranged, maintaining its freshness and longevity. We source our flowers from trusted suppliers, guaranteeing that only the finest blooms make it into our bouquets.
Personalize Your Style Statement Bouquet
We understand that every customer has unique preferences and requirements. That's why we offer the option to personalize your Style Statement Bouquet. Whether you want to add a personalized note, select specific flowers, or request a specific color palette, our florists are here to bring your vision to life.
Convenient Online Ordering and Delivery
At Fiore Floral, we strive to make the process of ordering and receiving your bouquet as seamless as possible. Our user-friendly website allows you to browse our collection, choose your preferred bouquet, and place your order with just a few clicks. We offer reliable and timely delivery services, ensuring that your Style Statement Bouquet arrives fresh and breathtaking at your doorstep.
Fiore Floral - Your Trusted Flower Shop in Fairfax VA
As a leading flower shop in Fairfax VA, Fiore Floral is committed to providing exceptional products and services to our valued customers. Our passion for floral design, attention to detail, and unwavering commitment to customer satisfaction set us apart. Whether you're celebrating a special occasion or simply want to brighten someone's day, our Style Statement Bouquet is the perfect choice.
Contact Us Today
Visit our website to explore our full range of floral arrangements and place your order. Should you have any questions or special requests, our friendly team is always ready to assist you. Elevate your style with Teleflora's Style Statement Bouquet - order today!