Teleflora's Catch The Sun Bouquet in Washington DC
Sep 5, 2018
Flowers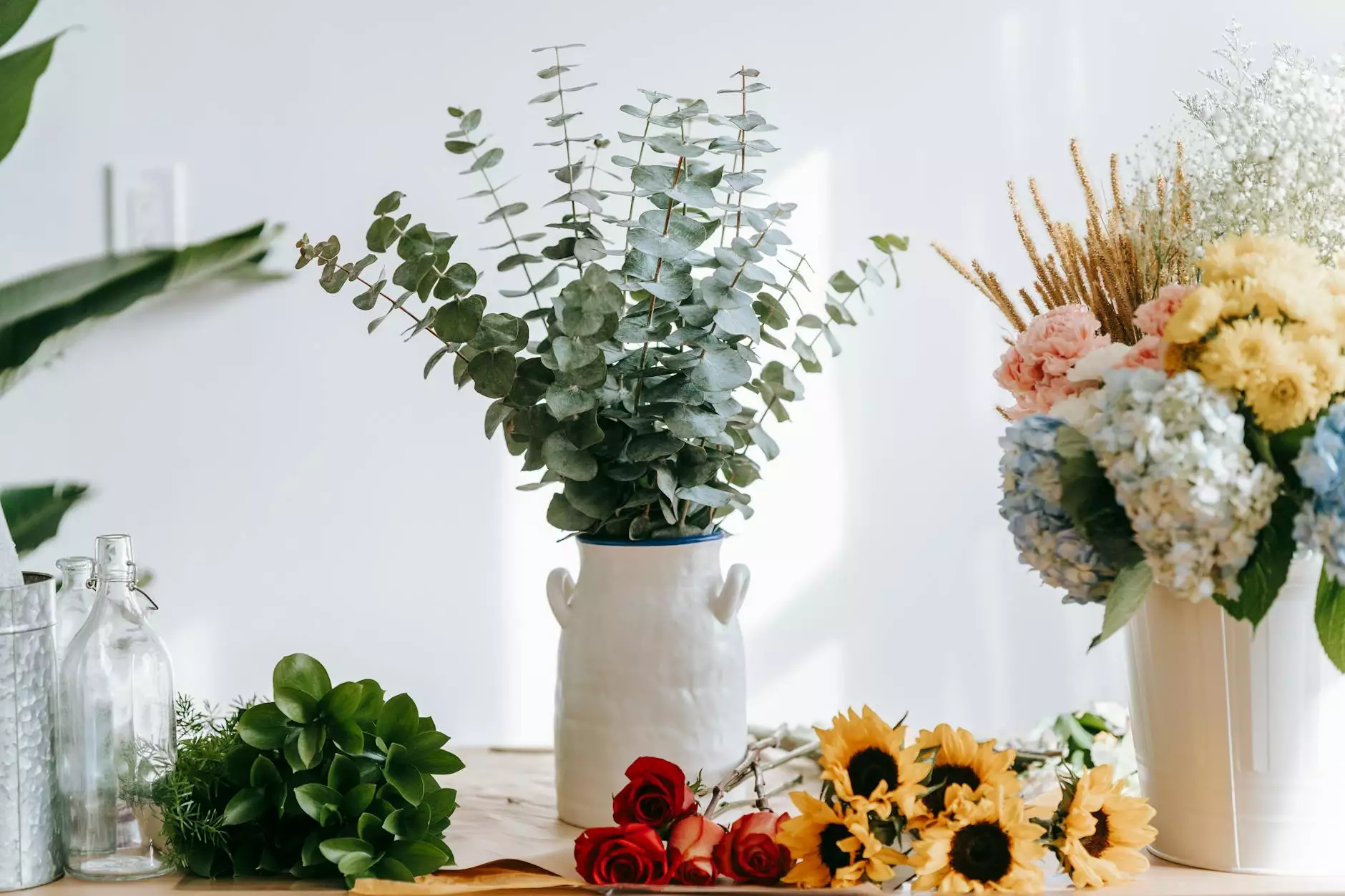 Introduction
Welcome to Fiore Floral, your premier destination for exquisite floral arrangements in Washington DC. We take pride in offering a wide range of beautiful bouquets, including the stunning Teleflora's Catch The Sun Bouquet. This page is dedicated to showcasing the charm, elegance, and vibrant colors of this particular arrangement.
The Perfect Gift for Any Occasion
At Fiore Floral, we understand that finding the perfect gift can be a challenging task. That's why we highly recommend Teleflora's Catch The Sun Bouquet. This handcrafted arrangement not only captures the essence of radiant sunflowers but also incorporates a blend of seasonal blooms that are carefully selected to create a harmonious composition.
Unleash the Radiance of Sunflowers
Sunflowers are truly a sight to behold, symbolizing joy, happiness, and warmth. Teleflora's Catch The Sun Bouquet brings the radiance of these majestic flowers into your life. The vibrant yellow petals and the contrasting dark centers create a captivating visual display, guaranteed to brighten up any room.
Attention to Detail
Our expert floral designers at Fiore Floral pay meticulous attention to detail when crafting Teleflora's Catch The Sun Bouquet. Each stem is carefully arranged, ensuring the perfect balance of colors and textures. The bouquet is then elegantly wrapped in a luxurious ribbon, making it a truly memorable gift.
A Celebration of Seasons
This arrangement not only features sunflowers but also incorporates seasonal blooms that add depth and character to the bouquet. The inclusion of complementary flowers, such as daisies, roses, and lilies, enhances the overall beauty and creates a captivating interplay of colors and fragrances.
Unforgettable Moments
Teleflora's Catch The Sun Bouquet is suitable for a wide array of occasions. Whether you're looking for a stunning centerpiece for a special event, a thoughtful gift for a loved one, or a way to brighten someone's day, this bouquet is sure to leave a lasting impression.
Convenient Online Ordering
At Fiore Floral, we strive to make your shopping experience as seamless as possible. Browse our website to explore Teleflora's Catch The Sun Bouquet and other exquisite arrangements. With just a few clicks, you can select the perfect size and add any personal touches, such as a heartfelt message or a box of decadent chocolates.
Expert Delivery Service
Once you've placed your order, our dedicated team at Fiore Floral will handle the rest. We understand the importance of timely delivery and ensuring your bouquet arrives in pristine condition. Whether you're sending flowers across town or across the country, you can trust our expert delivery service to make the process effortless.
Experience Fiore Floral
Fiore Floral takes pride in being one of the leading flower shops in the eCommerce & Shopping category. Our commitment to exceptional quality, personalized service, and undeniable attention to detail sets us apart. Discover the beauty and elegance of Teleflora's Catch The Sun Bouquet and experience the Fiore Floral difference today.