Book Your Event DC Florist - Fiore Floral
Nov 30, 2022
Events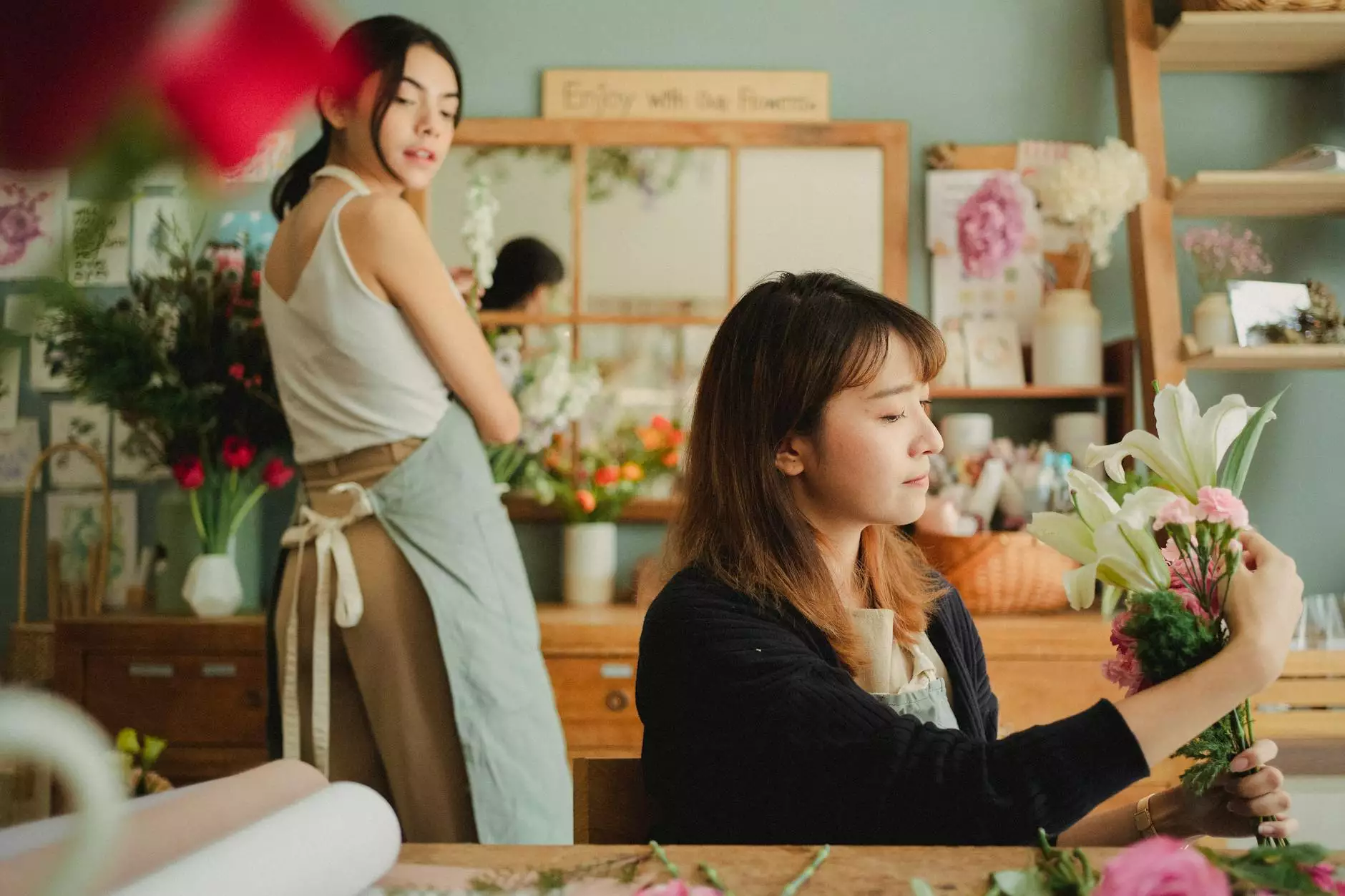 Creating Unforgettable Floral Experiences
Welcome to Fiore Floral, your trusted partner in creating unforgettable floral experiences for your special events in Washington DC. Whether you're planning a wedding, corporate gathering, or any other special occasion, our team of talented floral designers is here to bring your vision to life.
Why Choose Fiore Floral?
At Fiore Floral, we understand that every event is unique and deserves the utmost attention to detail. Here's why you should choose us as your DC florist:
Unmatched Expertise: Our team consists of highly skilled florists with years of experience in the industry. We have a deep understanding of floral design trends and know how to create arrangements that will leave a lasting impression.
Quality and Freshness: We believe in using only the highest quality flowers. Our commitment to sourcing fresh blooms means that your arrangements will not only look stunning but also last longer.
Customized Approach: We take the time to understand your unique needs and preferences. Whether you have a specific theme, color palette, or style in mind, our team will work closely with you to create tailor-made designs that reflect your vision.
Prompt and Professional: We value your time and understand the importance of timely deliveries. Our dedicated team ensures that your floral arrangements arrive at your venue on schedule, allowing you to focus on other aspects of your event planning.
Exceptional Customer Service: We pride ourselves on providing exceptional customer service. From the initial consultation to the final product, our team is here to answer any questions and ensure your satisfaction every step of the way.
Our Services
At Fiore Floral, we offer a wide range of services to meet all your event floral needs:
Weddings
Your wedding day is one of the most memorable moments of your life. Our wedding floral arrangements are designed to enhance the beauty of your ceremony and reception. From stunning bridal bouquets to elegant centerpieces, we'll add a touch of magic to your special day.
Corporate Events
Make a lasting impression on your clients and colleagues with our exquisite floral arrangements for corporate events. Whether it's a gala dinner, product launch, or conference, our designs will elevate the ambiance and create a sophisticated atmosphere.
Social Gatherings
From intimate soirées to grand celebrations, our team will transform any social gathering into a memorable event. Whether you're hosting a birthday party, anniversary celebration, or holiday get-together, our floral designs will set the perfect mood.
Special Occasions
Mark life's special moments with our stunning floral arrangements. Whether you're celebrating a graduation, engagement, or anniversary, our team will create customized designs that capture the essence of your joyous occasion.
Contact Us
Ready to book your event with Fiore Floral? We can't wait to bring your vision to life. Get in touch with us today to discuss your event requirements, schedule a consultation, and reserve your date.
Remember, when it comes to finding the perfect DC florist for your event, Fiore Floral is your top choice. We combine our passion for floral design, attention to detail, and commitment to customer satisfaction to ensure that every event is truly unforgettable. Contact us now and let's create something extraordinary together!