Your Orchid Questions Answered
Mar 23, 2019
Plants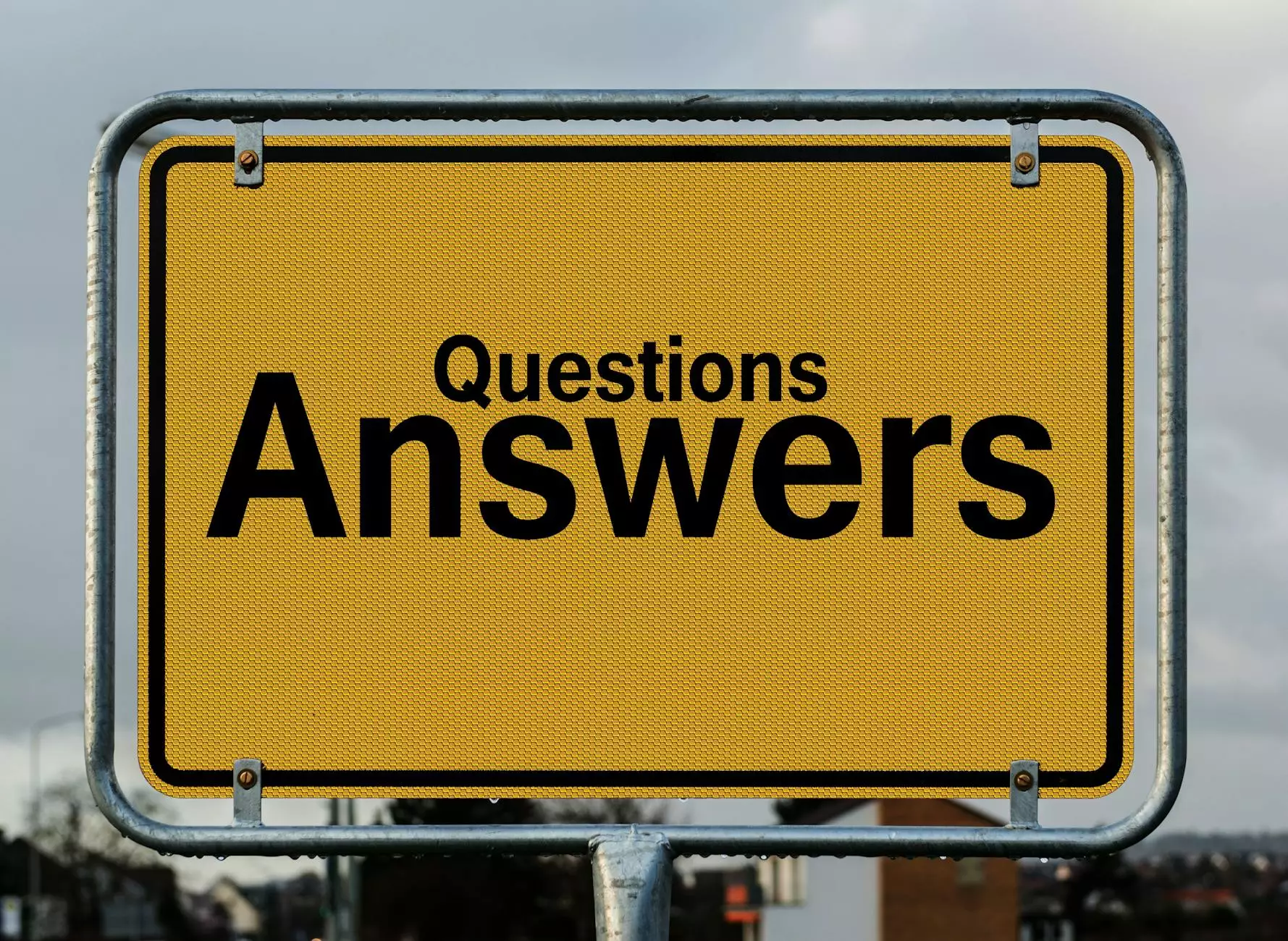 Welcome to Fiore Floral
At Fiore Floral, we are passionate about providing expert advice and information to help you care for your orchids. Orchids are magnificent flowers that add beauty and elegance to any space. With their unique shapes and vibrant colors, it's no wonder they are a popular choice among flower enthusiasts.
Why Choose Orchids?
Orchids are not just visually stunning, they also offer a range of benefits. They have a long blooming period, allowing you to enjoy their beauty for an extended time. Additionally, orchids are known for their air-purifying properties, making them a great choice for improving indoor air quality.
When it comes to choosing orchids, there is a wide variety available. From Phalaenopsis and Cattleya to Dendrobium and Oncidium, each species has its unique characteristics and care requirements.
Common Orchid Questions
At Fiore Floral, we understand that caring for orchids can sometimes be challenging, especially for beginners. To help you out, we've compiled a list of frequently asked questions and expert answers:
1. What is the ideal lighting condition for orchids?
Orchids thrive in bright, indirect light. They should be placed near a window where they can receive ample sunlight without being exposed to direct rays. Avoid placing them in areas with intense afternoon sun as it can damage the leaves.
2. How often should I water my orchids?
The frequency of watering depends on various factors such as the type of orchid, potting medium, and environmental conditions. In general, orchids should be watered when the top inch of the potting mix feels dry. Overwatering can lead to root rot, so it's important not to let them sit in standing water.
3. What is the best temperature range for orchids?
Most orchids prefer temperatures between 65°F to 75°F (18°C to 24°C) during the day and slightly cooler temperatures at night. Some species, such as Phalaenopsis, can tolerate higher temperatures, while others, like Cymbidiums, thrive in cooler conditions.
4. How do I fertilize my orchids?
Fertilizing orchids is essential to promote healthy growth and beautiful blooms. Always use a high-quality orchid fertilizer and follow the instructions provided. Generally, orchids should be fertilized every 2-3 weeks during the growing season, reducing frequency during the dormant period.
5. What should I do if my orchid isn't blooming?
If your orchid isn't blooming, it could be due to various reasons. Lack of proper light, incorrect temperature, inadequate fertilization, or improper watering can all affect blooming. Assess the conditions and make appropriate adjustments to encourage blooming.
Expert Tips for Orchid Care
1. Humidity
Orchids thrive in environments with moderate to high humidity. To increase humidity around your orchids, you can use a humidifier, place a water-filled tray nearby, or group them together to create a microclimate.
2. Proper Ventilation
Good air circulation is important for orchids to prevent fungal and bacterial diseases. Avoid overcrowding your orchids and ensure there is adequate airflow around them.
3. Repotting
Orchids should be repotted every 1-2 years or when the potting medium starts to break down. Use a well-draining orchid potting mix and gently trim any dead or rotting roots before repotting.
4. Pest Control
Common orchid pests include aphids, mealybugs, and thrips. Regularly inspect your orchids for any signs of pests and take immediate action to prevent an infestation. Organic pest control methods, such as neem oil or insecticidal soap, are effective options.
Visit Fiore Floral for Orchid Expertise
Whether you're a beginner or an experienced orchid enthusiast, Fiore Floral is your go-to source for all things orchids. Our knowledgeable staff will help answer any additional questions you have and provide personalized advice based on your specific needs.
With a wide selection of orchids available, Fiore Floral offers the perfect flowers to brighten up your home or office. We take pride in delivering the highest quality orchids to our customers, ensuring their longevity and beauty.
Ready to take your orchid care to the next level? Visit Fiore Floral today and discover the joy of nurturing these extraordinary botanical wonders.