Succulents, Air Plants, & Cacti, Oh My! - Fiore Floral
Jul 11, 2023
Plants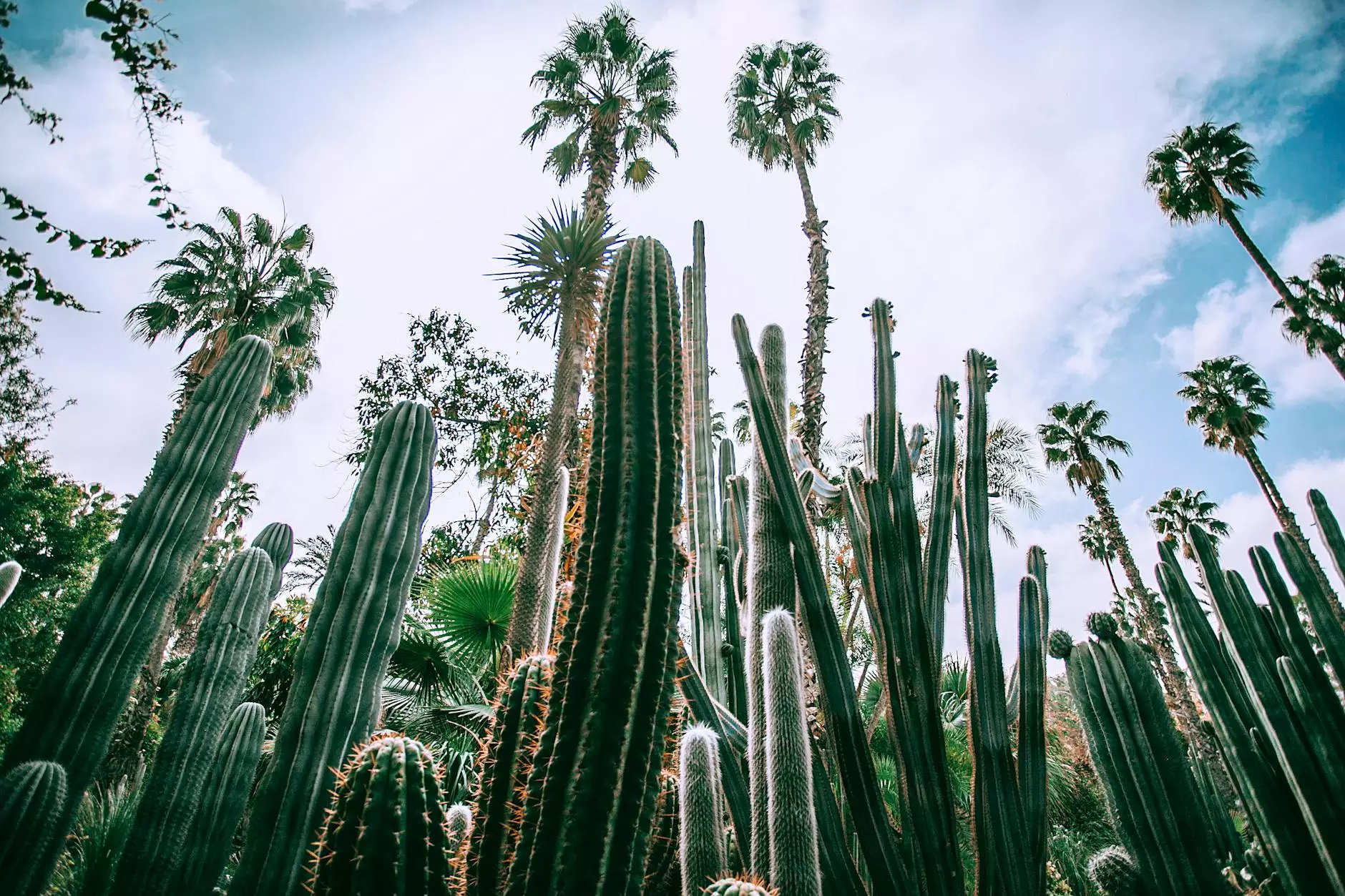 Your Premier Online Flower Shop for Succulents, Air Plants, and Cacti
If you're looking to add a touch of natural beauty to your home or office, look no further than Fiore Floral. As an eCommerce store specializing in flower shops, we offer a wide range of succulents, air plants, and cacti that will bring life and sophistication to any space.
The Beauty and Versatility of Succulents
Succulents have gained immense popularity in recent years, and it's no surprise why. These amazing plants come in a variety of shapes, sizes, and colors, making them a perfect choice for both indoor and outdoor arrangements. From the trendy Echeveria to the charming Haworthia, our collection features a diverse selection of succulents to suit any style or preference.
Echeveria - Elegance in Every Leaf
Echeverias are undoubtedly some of the most beloved succulents among plant enthusiasts. Their rosette-shaped leaves, ranging from pale green to vibrant pink, create a striking and elegant display. Whether you're a seasoned succulent collector or a beginner looking to start your collection, our Echeveria selection offers something beautiful for everyone.
Haworthia - Delicate Charm for Every Space
If you prefer a more delicate and intricate look, Haworthias are the perfect choice. These small succulents feature textured leaves with various patterns and textures, adding a touch of whimsy to any arrangement. With their low-maintenance nature, Haworthias are perfect for those who may not have a green thumb but still want to enjoy the beauty of plants.
Air Plants - Effortless Elegance in the Air
Air plants, also known as Tillandsias, are unique and captivating plants that don't require soil to thrive. Their ability to absorb nutrients and moisture from the air makes them a perfect choice for those seeking low-maintenance yet visually stunning plants. At Fiore Floral, we offer a wide variety of air plants that will add a touch of effortless elegance to any space.
Tillandsia Ionantha - A Splash of Color
The Tillandsia Ionantha is a popular choice among air plant enthusiasts. With its vibrant green leaves and stunning red or purple blooms, it creates a captivating focal point in any arrangement. Whether displayed in a terrarium or hung using creative holders, this air plant will undoubtedly enhance the aesthetic appeal of your home or office.
Tillandsia Xerographica - Majestic Beauty
For those looking for a statement piece, the Tillandsia Xerographica is a must-have. With its large and curly silver-gray leaves, it exudes a sense of elegance and grandeur. Whether placed on a shelf or in a hanging planter, this majestic air plant will undoubtedly become the centerpiece of your indoor garden.
Cacti - Captivating and Resilient
Cacti have long been admired for their unique shapes, textures, and ability to thrive in arid environments. At Fiore Floral, we offer a wide array of cacti, ranging from small and compact varieties to larger, statement pieces.
Golden Barrel Cactus - Desert Beauty
The Golden Barrel Cactus, also known as Echinocactus grusonii, is a popular choice for both beginners and experienced cacti enthusiasts. With its distinctive barrel shape and vibrant yellow spines, it adds a touch of desert beauty to any space. This resilient plant requires minimal care and thrives in bright, indirect light.
Opuntia - Prickly Charm
Opuntias, commonly known as prickly pears, are known for their prickly appearance and vibrant flowers. These cacti come in a variety of sizes and colors, ranging from the classic green to vibrant shades of pink, orange, and yellow. Placing an Opuntia in your indoor garden will add a unique and captivating touch to your space.
Create Your Stunning Indoor Garden with Fiore Floral
At Fiore Floral, we understand the importance of quality and variety when it comes to succulents, air plants, and cacti. That's why we strive to offer the finest selection of plants, sourced from reputable growers, to ensure that you receive nothing but the best.
Whether you're a seasoned plant enthusiast or just starting your indoor gardening journey, our team of experts is here to guide you every step of the way. From choosing the perfect plants to providing care tips and recommendations, we're dedicated to helping you create a stunning indoor garden that reflects your unique style.
Why Choose Fiore Floral
Wide selection of succulents, air plants, and cacti
High-quality plants sourced from reputable growers
Expert guidance and customer support
Convenient online shopping experience
Secure and reliable shipping for plant preservation
Transform Your Space with Fiore Floral Today!
Ready to enhance your space with the beauty of succulents, air plants, and cacti? Browse our extensive collection and start creating your own stunning indoor garden today. Transform your home or office into a green oasis with Fiore Floral, your premier online flower shop for all things botanical.