Rainbow Reflections Basket - Silver Spring
Oct 24, 2019
Flowers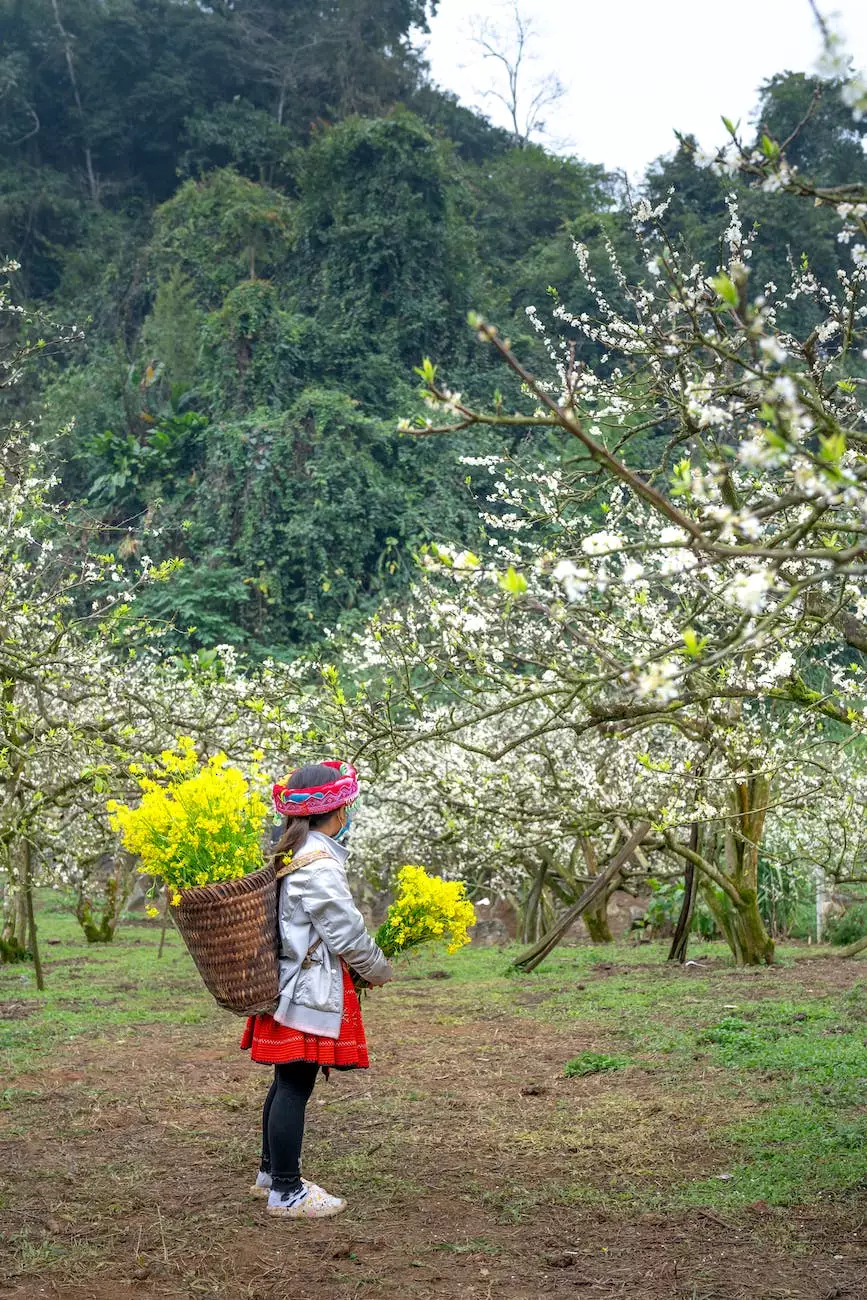 About Fiore Floral
Welcome to Fiore Floral, your premier destination for exquisite flower arrangements in Silver Spring. With a passion for floral design and a commitment to exceptional customer service, we aim to bring beauty and joy to every occasion.
Introducing the Rainbow Reflections Basket
Experience the epitome of elegance with our stunning Rainbow Reflections Basket. Handcrafted by our skilled artisans, this breathtaking arrangement showcases the vibrant colors of a rainbow, symbolizing hope, joy, and celebration.
The Perfect Gift for Every Occasion
Whether you're celebrating a birthday, anniversary, or simply want to brighten someone's day, the Rainbow Reflections Basket is a thoughtful choice. Its lively mix of colorful blossoms is sure to impress and leave a lasting impression.
Exquisite Floral Design
At Fiore Floral, we take pride in our meticulous attention to detail. Each flower in the Rainbow Reflections Basket has been carefully selected and arranged to create a harmonious display of natural beauty. From the delicate roses to the vibrant daisies, every bloom tells a story.
Unforgettable Fragrance
The intoxicating scent of the Rainbow Reflections Basket is a sensory journey that invokes feelings of bliss and tranquility. Delight in the subtle aromas that fill the air and create a warm, inviting atmosphere.
Long-Lasting Beauty
Our team of skilled florists knows that longevity is key when it comes to floral arrangements. The Rainbow Reflections Basket is designed to stay fresh and vibrant for an extended period, allowing your recipient to enjoy its beauty for days to come.
Personalized Service
At Fiore Floral, we understand that every customer is unique. That's why we offer personalized service to ensure your floral needs are met with the utmost care and attention to detail. Our knowledgeable team is ready to assist you in selecting the perfect arrangement for any occasion.
Why Choose Fiore Floral?
With so many options available, it's essential to choose a flower shop that stands out from the rest. At Fiore Floral, we pride ourselves on:
Exceptional Quality: We source only the finest flowers to create our exquisite arrangements.
Expert Design: Our talented team of florists creates unique designs tailored to your preferences.
Timely Delivery: We ensure your Rainbow Reflections Basket arrives promptly to bring a smile to your loved one's face.
Customer Satisfaction: Your happiness is our top priority, and we go above and beyond to exceed your expectations.
Wide Selection: In addition to the Rainbow Reflections Basket, we offer a diverse range of floral arrangements for every taste and occasion.
Contact Fiore Floral Today
Ready to brighten someone's day with the mesmerizing Rainbow Reflections Basket from Fiore Floral? Contact us today to place an order or visit our Silver Spring location to explore our stunning collection of floral masterpieces. Trust us to deliver beauty and joy to your doorstep.
© 2022 Fiore Floral | All rights reserved | eCommerce & Shopping - Flower Shops