Bountiful Rose Basket in Damascus MD
May 27, 2018
Flowers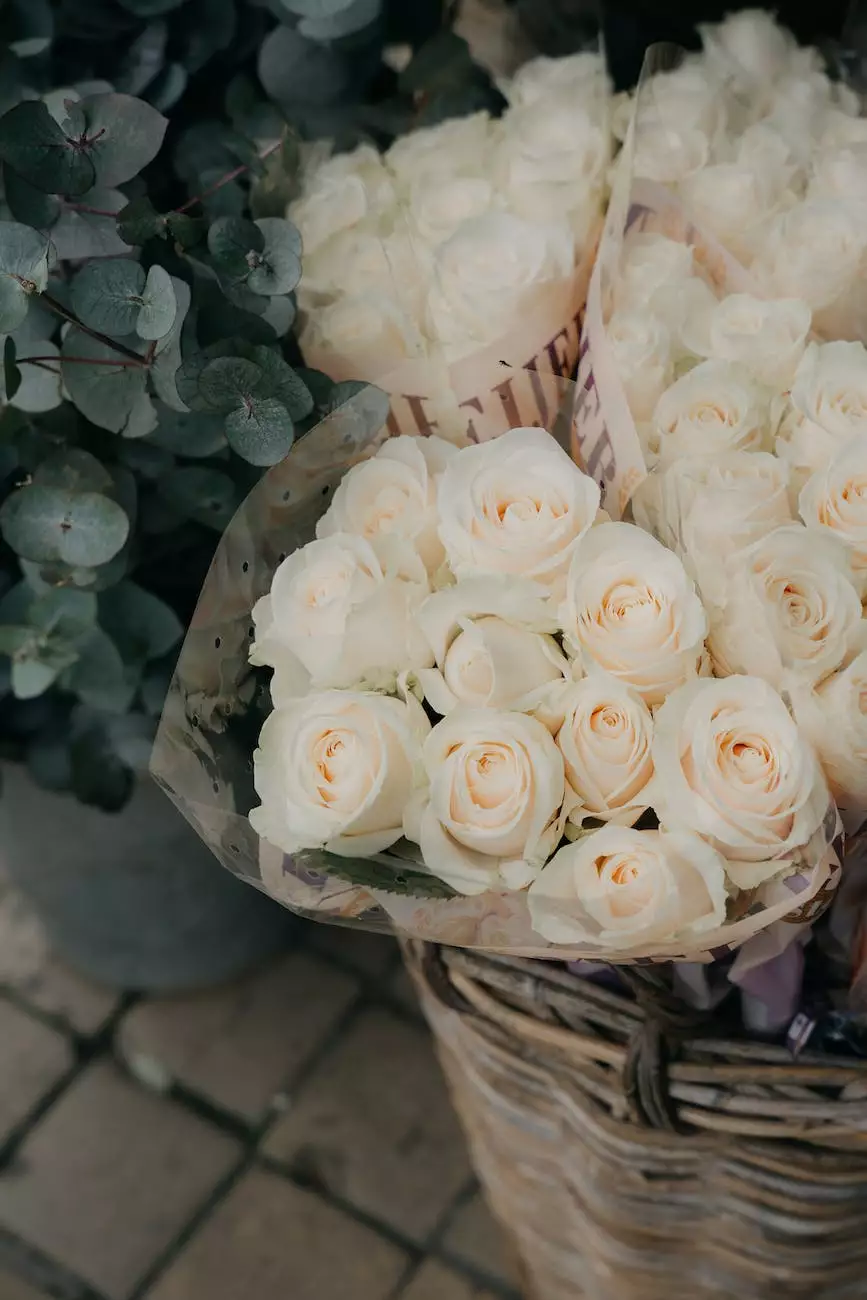 Discover the Exquisite Beauty of Our Rose Baskets
When it comes to expressing love, affection, or appreciation, nothing compares to the charm and elegance of a bountiful rose basket. At Fiore Floral, a premier flower shop specializing in eCommerce & Shopping - Flower shops, we take pride in curating the most stunning rose baskets in the Damascus MD area.
Unmatched Quality and Freshness
At Fiore Floral, we understand the importance of quality and freshness when it comes to rose baskets. That's why we source our roses from the finest growers and ensure that each stem is carefully inspected for perfection. Our expert florists handpick each flower and create visually captivating arrangements that are bound to leave a lasting impression.
A Wide Selection of Rose Varieties
Whether you prefer classic red roses, delicate pink roses, or vibrant multicolored roses, we have an extensive variety to suit your preferences. Our rose baskets feature an array of hues, including mesmerizing pastels and bold, rich tones, allowing you to find the perfect expression of your sentiments.
Perfect for Any Occasion
From birthdays and anniversaries to graduations and weddings, our bountiful rose baskets are an ideal gift for any special occasion. Whether you want to surprise a loved one, express your deepest condolences, or simply brighten up someone's day, our rose baskets convey love, warmth, and beauty.
Unleash the Language of Roses
Roses have long been symbols of various emotions and sentiments. Each color holds a unique meaning, allowing you to convey your thoughts in a subtle and elegant way. Our knowledgeable florists can guide you in selecting the perfect rose basket that captures the essence of your message.
Uncompromising Customer Satisfaction
At Fiore Floral, customer satisfaction is our top priority. We strive to exceed your expectations by offering exceptional service and exquisite floral arrangements. We understand the importance of timely delivery and ensure that your bountiful rose basket reaches its destination in pristine condition.
Order Your Bountiful Rose Basket Today
Don't miss out on the opportunity to surprise your loved ones with the magnificent beauty of our rose baskets. Explore our collection online and conveniently place your order today. Trust Fiore Floral to deliver the perfect expression of love, admiration, and joy through our meticulously crafted bountiful rose baskets.
Contact Information:
Website: http://fiorefloral.net/
Phone: 123-456-7890
Email: [email protected]
Address: 123 Main Street, Damascus, MD