Flowers & Fancies Flower Shop Jobs Owings Mills, MD
Jun 3, 2020
About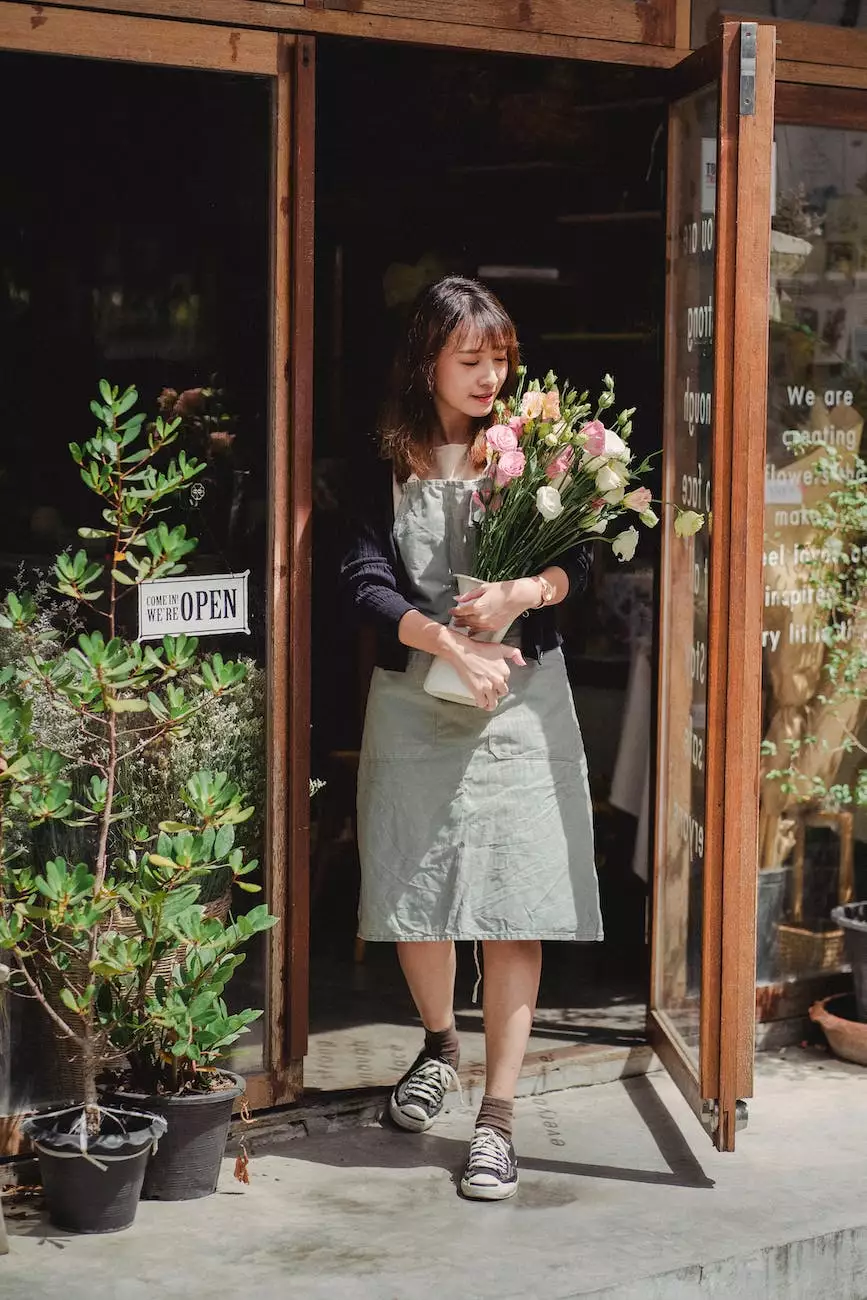 About Fiore Floral
Welcome to Fiore Floral, your premier destination for beautiful flowers and top-notch customer service in Owings Mills, MD. As an established flower shop in the heart of Maryland, we take pride in providing exceptional floral arrangements for every occasion. With a passion for flowers and a commitment to excellence, we bring your floral visions to life, delivering joy and happiness to you and your loved ones.
Join Our Team
At Fiore Floral, we believe that our success lies in the dedicated individuals who make up our team. We understand the importance of hiring talented professionals who share our love for flowers and possess a strong work ethic. If you are looking for flower shop jobs in Owings Mills, MD, you've come to the right place.
Why Work with Fiore Floral?
As an employee at Fiore Floral, you'll find yourself in a supportive and creative work environment that fosters personal and professional growth. We value teamwork and believe in empowering individuals to contribute their unique skills to our collective success. Here are some compelling reasons to consider joining our team:
1. Passion for Flowers
At Fiore Floral, flowers are not just our business – they are our passion. When you work with us, you'll have the opportunity to immerse yourself in a world of beauty, colors, and fragrances. We strive to create unforgettable floral arrangements that bring smiles to people's faces and make their special moments even more memorable.
2. Quality and Craftsmanship
We believe in delivering excellence in every aspect of what we do. From carefully selecting the freshest flowers to meticulously arranging them, our team takes pride in delivering the highest quality craftsmanship. By joining our team, you'll become part of a process that turns nature's beauty into art.
3. Professional Development
Our commitment to excellence extends to our employees. At Fiore Floral, we offer ongoing training and development opportunities to help you sharpen your skills and stay up-to-date with the latest trends in floral design. We believe in investing in our team members' growth and helping them reach their full potential.
Available Positions
Fiore Floral is always on the lookout for talented individuals to join our team. Whether you have experience in floral design, customer service, or sales, we may have a position that suits your skills and interests. Here are some of the positions we typically offer:
1. Floral Designer
As a floral designer at Fiore Floral, you'll have the opportunity to unleash your creativity and bring artistic visions to life. From creating stunning bouquets to designing custom arrangements for weddings and events, you'll play a pivotal role in making moments magical for our customers.
2. Sales Associate
If you have a friendly and outgoing personality with a passion for helping customers, our sales associate position may be a perfect fit for you. As a sales associate, you'll assist customers in choosing the perfect floral arrangements, provide product recommendations, and ensure their overall satisfaction.
3. Customer Service Representative
At Fiore Floral, customer service is at the core of everything we do. As a customer service representative, you'll be the friendly voice on the other end of the line, helping customers with their inquiries, taking orders, and ensuring their happiness from the moment they contact us.
4. Floral Assistant
Our floral assistants play a crucial role in supporting our floral designers and ensuring the smooth operation of our shop. From processing flowers to arranging them in preparation for design, your attention to detail and commitment to quality will contribute to creating breathtaking arrangements.
How to Apply
If you're excited about the prospect of joining our team at Fiore Floral, we'd love to hear from you! To apply for one of our flower shop jobs in Owings Mills, MD, please visit our Careers page and submit your application online. Be sure to include your resume, cover letter, and any relevant portfolios or references. We carefully review each application and will be in touch with qualified candidates.
Thank you for considering Fiore Floral as your potential workplace. We look forward to welcoming you to our team and embarking on an exciting and rewarding career together.