Sympathy Card Messages Fulton MD Florist - Fiore Floral
Sep 17, 2018
Florists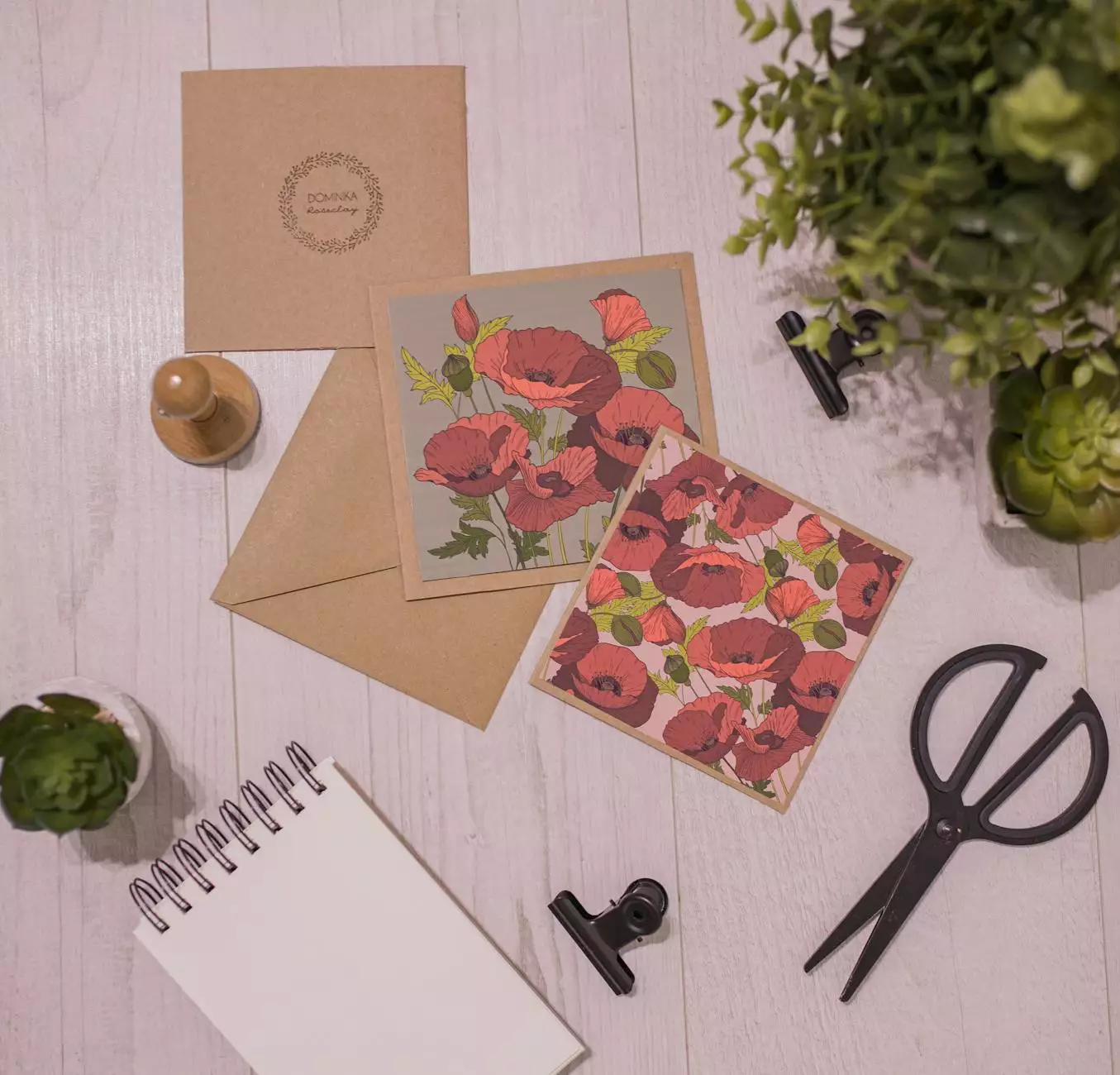 When faced with the loss of a loved one, finding the right words to express your condolences can be a challenging task. At Fiore Floral, we understand the importance of conveying your heartfelt sympathy through sympathy cards and messages. As a leading florist in Fulton, MD, we offer a wide selection of sympathy cards and thoughtful messages to help you express your condolences in the most meaningful way.
Thoughtful Sympathy Card Messages
Our collection of sympathy card messages is carefully curated to provide you with a range of options that can convey your deepest sympathies. Whether you are sending a card to a friend, family member, or coworker, we have messages that capture the essence of compassion and support during difficult times.
Expressing Condolences
"May loving memories bring you peace, comfort, and strength during this difficult time."
"Our hearts are filled with sadness for your loss. Please know that we are here for you."
"Wishing you peace and strength to face the days ahead. Our thoughts and prayers are with you."
Comforting Words
In times of grief, it's important to offer comforting words that show your support. Here are a few examples:
"You are in our thoughts and prayers as you navigate through this difficult time."
"May the love and support of those around you provide comfort and peace."
"Know that you are not alone. We are here for you, offering our love and support."
Choosing the Perfect Sympathy Card
In addition to selecting the right message, choosing a sympathy card that reflects your sentiments is equally important. At Fiore Floral, we offer a diverse range of elegantly designed sympathy cards, each crafted with care and sensitivity.
Our sympathy cards feature beautiful artwork, serene landscapes, and thoughtful quotes that complement the messages you wish to convey. From classic to contemporary designs, we have the perfect card that will honor the memory of the departed and offer solace to those left behind.
Personalizing Your Sympathy Card
To add a personal touch, Fiore Floral also provides the option to customize your sympathy card. You can include the recipient's name, a special quote, or a memorable line that resonates with your relationship to the deceased.
By personalizing your sympathy card, you create a connection that shows your sincere empathy and understanding. The recipient will appreciate the effort taken to make the card uniquely meaningful.
Supporting Locally-Owned Flower Shops
At Fiore Floral, we take pride in being a locally-owned flower shop in Fulton, MD. By choosing us for your sympathy card needs, you not only express your condolences with beautiful cards and messages but also support local businesses.
As a part of the Fulton community, we strive to provide exceptional service and quality products. Our commitment to customer satisfaction has made us a trusted florist in the area, and we take great care in helping you find the right sympathy card that conveys your sentiments in the most meaningful way.
Flower Arrangements to Accompany Your Sympathy Card
A sympathy card can be further enhanced by sending a thoughtful flower arrangement. Fiore Floral offers a wide selection of sympathy flowers, carefully arranged to reflect comfort and solace. Our skilled florists understand the importance of selecting appropriate flowers and colors, ensuring that your arrangement conveys your deepest sympathies.
From elegant white lilies to serene orchids, our sympathy flower arrangements are designed to bring a sense of peace and healing. Flowers have a special way of comforting those in mourning, and our expertly crafted floral displays are created with utmost care and sensitivity.
Visit Fiore Floral for Sympathy Card Messages and More
When you need to express your condolences with sincerity, look no further than Fiore Floral. Our wide selection of sympathy card messages, combined with our beautiful flower arrangements, provides a comprehensive solution for honoring and remembering your loved ones.
We invite you to visit our flower shop in Fulton, MD, where our friendly and knowledgeable staff will assist you in finding the perfect sympathy card and flower arrangement. Let us help you express your condolences with the utmost care and compassion.
Remember, at Fiore Floral, we understand that during times of loss, every word, every gesture, and every flower arrangement holds immeasurable significance. Trust us to help you convey your sincerest sympathies through our thoughtful messages and beautiful floral tributes.