Services and Pricing
Dec 24, 2022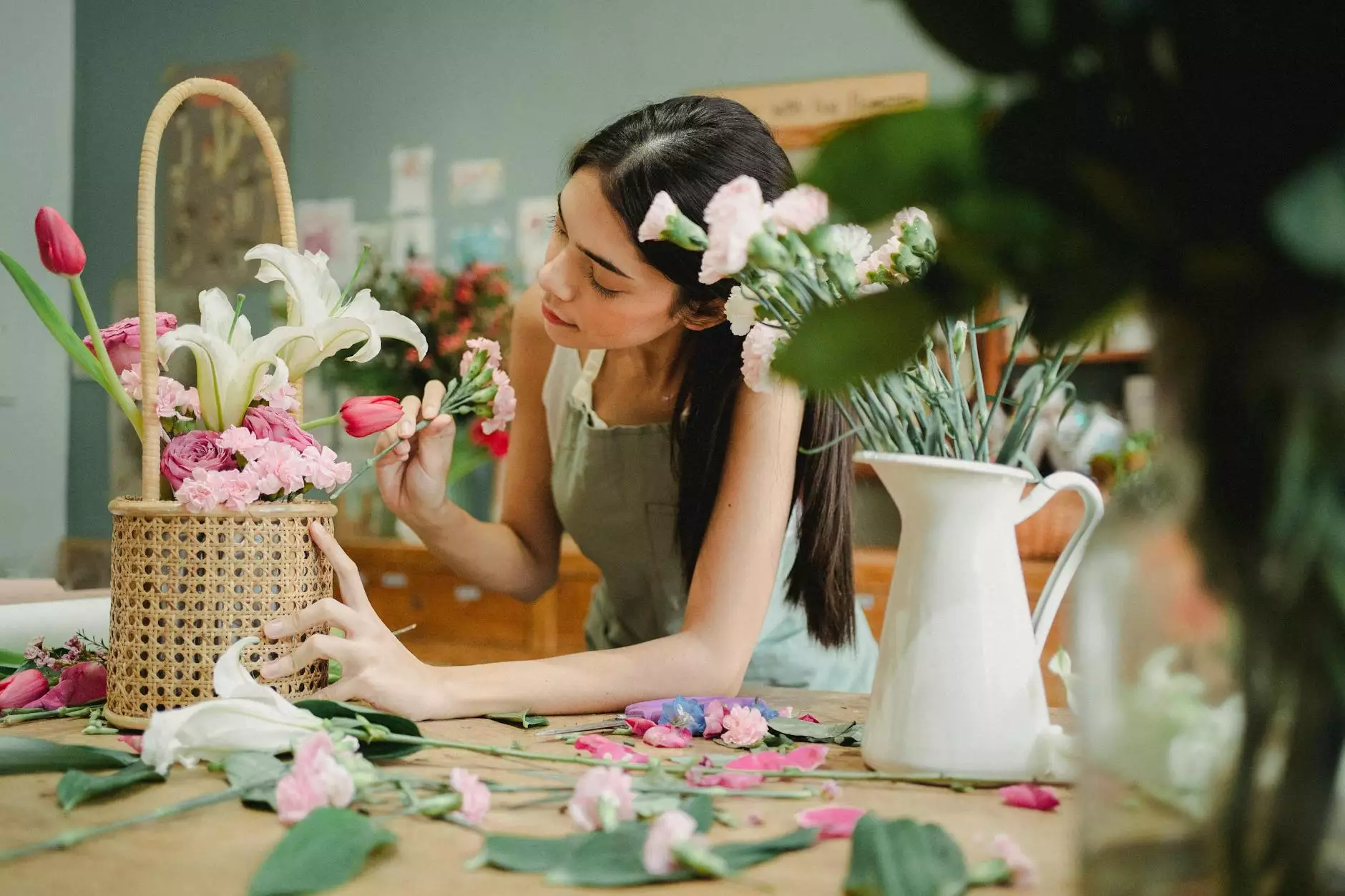 Custom Floral Arrangements
Fiore Floral specializes in creating custom floral arrangements that exceed your expectations. Our team of skilled florists carefully handcrafts each arrangement to suit your unique preferences. Whether you are planning a wedding, corporate event, or a special celebration, we have the expertise to create stunning floral designs that enhance the atmosphere and leave a lasting impression.
Wedding Floral Packages
Make your dream wedding a reality with Fiore Floral's exquisite wedding floral packages. We understand that every couple has different visions for their special day, which is why we offer a range of package options to choose from. Our dedicated team will work closely with you to understand your wedding theme and color palette, ensuring that your floral arrangements perfectly complement the overall design.
Bridal Bouquets
Fiore Floral takes pride in crafting breathtaking bridal bouquets that reflect your personal style. From classic and timeless to modern and bold, we have the expertise to create the perfect bouquet that complements your wedding gown and overall aesthetic. Our florists carefully select premium flowers and arrange them in a way that showcases their beauty and elegance.
Centerpieces and Venue Decor
Enhance the ambiance of your wedding reception with our stunning centerpieces and venue decor. We understand the importance of attention to detail, and our team will ensure that every arrangement seamlessly integrates with your chosen wedding theme. From elegant table centerpieces to exquisite floral installations, we create a truly magical setting for your special day.
Corporate Event Floral Design
Elevate your corporate events with Fiore Floral's expert floral design services. We understand the importance of creating a professional yet inviting atmosphere that impresses clients and colleagues alike. Whether you are organizing a conference, gala, or corporate dinner, our team will work closely with you to create custom floral arrangements that align with your brand identity and event objectives.
Reception Area Decor
Showcase your company's style and sophistication with our stunning reception area decor. We create eye-catching floral arrangements that not only greet guests with warmth but also convey your brand's professionalism. Our florists incorporate your company's colors and logo seamlessly into the design, ensuring a cohesive look that leaves a lasting impression.
Event Stage and Podium Arrangements
Make a statement at your corporate events with our impressive event stage and podium arrangements. Our skilled team will design eye-catching arrangements that enhance the stage and draw attention to speakers and presenters. With our creative touch, we ensure that every arrangement reflects the professionalism and significance of the event.
Delivery and Pricing
At Fiore Floral, we take pride in delivering exceptional floral arrangements promptly and with care. We offer convenient delivery services to ensure that your flowers arrive fresh and in pristine condition. Our pricing is transparent, allowing you to choose the options that best fit your budget and requirements.
Local Delivery
We provide reliable local delivery services, ensuring your flowers reach their destination on time. Our experienced delivery team handles each arrangement with the utmost care, guaranteeing that they arrive fresh and vibrant. Whether you want to surprise a loved one or decorate your space, our prompt local delivery service is here to meet your needs.
Nationwide Shipping
For those who want to send our unique floral arrangements outside of our local area, we offer nationwide shipping. Our dedicated team carefully packages each arrangement to ensure their safe arrival. We partner with trusted shipping providers to guarantee timely delivery, allowing you to share the beauty of Fiore Floral with loved ones no matter where they are.
Pricing Options
Fiore Floral believes in providing flexible pricing options to accommodate a range of budgets. Our pricing is transparent and tailored to the complexity and size of each arrangement. Whether you are looking for a single bouquet or require floral designs for a large event, we offer competitive pricing without compromising on quality.
Customization and Add-Ons
We understand that each customer has unique needs and preferences. That's why we offer customizable options and add-ons to enhance your floral arrangements. From personalized messages and gift wrapping to special vases and accents, we go the extra mile to ensure your flowers are truly meaningful and memorable.
Subscription Services
For those who appreciate the beauty of fresh flowers on a regular basis, Fiore Floral offers subscription services. Our floral experts curate and deliver stunning arrangements to your doorstep at intervals that suit your preferences. Experience the joy of having fresh blooms brightening up your home or office on a regular basis with our convenient subscription services.
Contact Us Today
Discover the exceptional services and pricing options offered by Fiore Floral. As a leading eCommerce & Shopping flower shop, we are dedicated to exceeding your expectations with our high-quality and unique floral arrangements. Contact us today to discuss your specific needs and let us create something truly magical for you.