Teleflora's Good Luck Bamboo in Rockville, MD | Fiore Floral
Apr 6, 2019
Flowers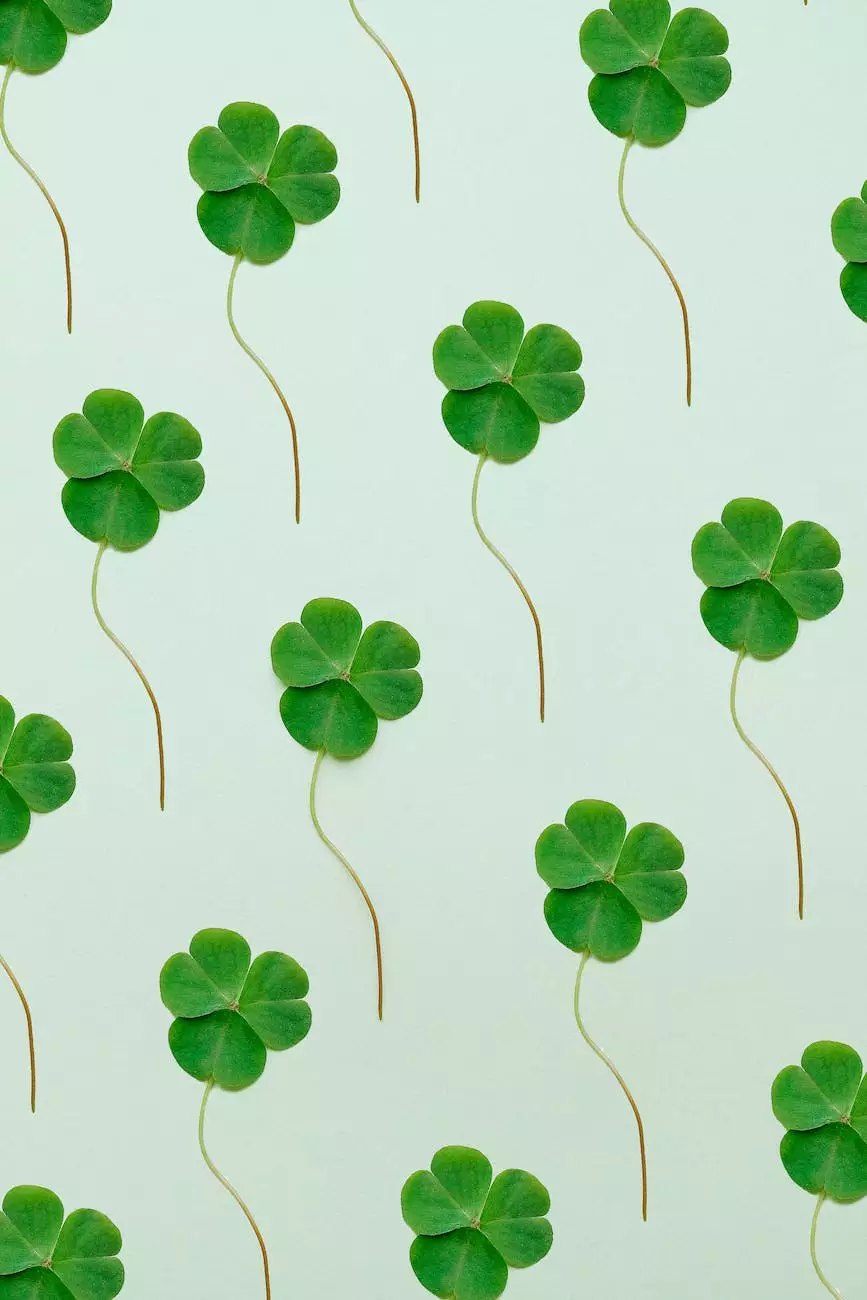 Welcome to Fiore Floral, your trusted destination for stunning flower arrangements and plants in Rockville, MD. Here at Fiore Floral, we offer a wide variety of beautiful plants, including Teleflora's Good Luck Bamboo. As a symbol of luck, prosperity, and positive energy, our Good Luck Bamboo makes the perfect gift for any occasion.
The Symbolism of Good Luck Bamboo
Good Luck Bamboo, also known as Dracaena Sanderiana or Lucky Bamboo, is a member of the lily family and is native to Southeast Asia. This fascinating plant has been considered a symbol of good luck and positive energy in various cultures for centuries.
According to Feng Shui principles, Good Luck Bamboo brings positive chi energy, blessings, and harmony into the space it occupies. It is believed to attract good fortune, prosperity, and success in various aspects of life, including relationships, health, and career.
Each arrangement of Teleflora's Good Luck Bamboo consists of carefully selected bamboo stalks arranged in an elegant vase with water and pebbles. The number of stalks in an arrangement can have different meanings:
One stalk: Represents simplicity, clarity, and a fresh start.
Two stalks: Symbolize love, balance, and harmony.
Three stalks: Signify happiness, wealth, and longevity.
Four stalks: Bring strong and stable energy, suitable for business and academic environments.
Five stalks: Attract wealth, prosperity, and overall good fortune.
More than five stalks: Are associated with increased positive energy and power.
Why Choose Teleflora's Good Luck Bamboo?
At Fiore Floral, we believe in providing our customers with the highest quality products. That's why we have chosen Teleflora's Good Luck Bamboo as one of our featured plants. Here are a few reasons why you should choose our Good Luck Bamboo:
Fresh and Healthy: Our Good Luck Bamboo plants are carefully selected, ensuring they are of the highest quality and free from any imperfections.
Beautiful Arrangements: Each arrangement is thoughtfully designed and beautifully presented, making it a perfect gift for any occasion.
Easy to Care For: Good Luck Bamboo is low maintenance and requires minimal care. Simply place it in indirect sunlight and change the water every two to three weeks.
Meaningful Gift: Whether you're celebrating a birthday, anniversary, or just want to bring good fortune to someone's life, our Good Luck Bamboo is a meaningful and thoughtful gift choice.
Order Teleflora's Good Luck Bamboo Today
Ready to bring some good luck and positive energy into your life or surprise someone special in Rockville, MD? Order Teleflora's Good Luck Bamboo from Fiore Floral today and experience the joy and beauty this plant can bring. With our easy-to-use online ordering system, you can have it delivered right to your doorstep.
For any questions or additional information, feel free to contact our friendly team. Fiore Floral is committed to providing exceptional products and customer service, ensuring your satisfaction with every purchase. Order your Good Luck Bamboo today and let it be a symbol of prosperity and good fortune in your life!