Midnight Wanderings Boutonniere in Rockville, MD | Fiore Floral
Dec 14, 2018
Florists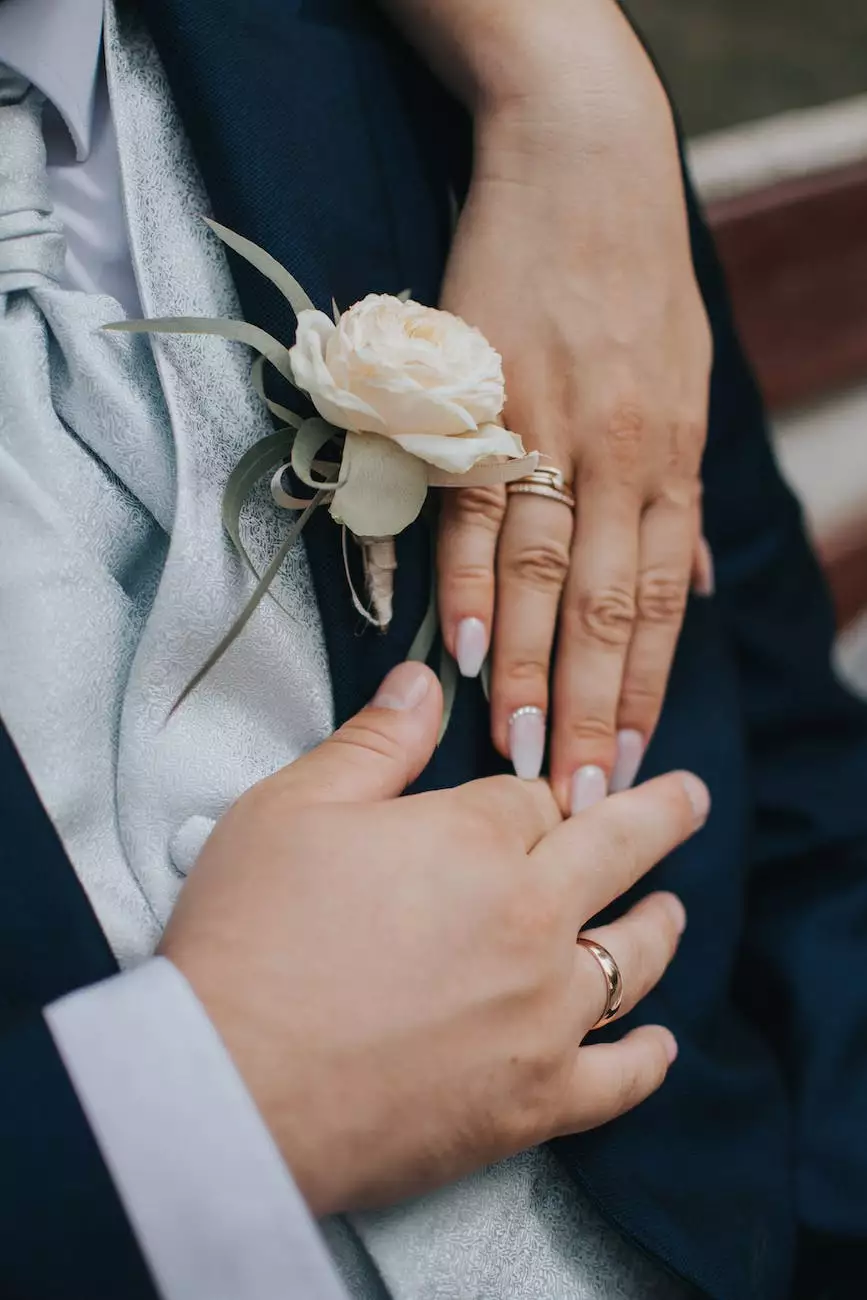 Experience the Elegance of Midnight Wanderings Boutonniere
At Fiore Floral, we take pride in offering our valued customers the finest floral creations. Our Midnight Wanderings Boutonniere is a breathtaking accessory designed to add a touch of sophistication to any formal occasion in Rockville, MD.
Unleash Your Style with Midnight Wanderings Boutonniere
When it comes to choosing the perfect boutonniere for your special event, we understand the importance of capturing your unique style. Our Midnight Wanderings Boutonniere is meticulously handcrafted, incorporating a stunning combination of deep blue delphiniums, delicate white roses, and lush greenery.
Whether you're attending a wedding, prom, or any other formal affair, the Midnight Wanderings Boutonniere is sure to make a statement. Its classic yet contemporary design adds a touch of elegance and sophistication that will turn heads and leave a lasting impression.
Unmatched Quality and Expertise
At Fiore Floral, we are committed to providing the highest quality floral arrangements. Our skilled team of experienced florists ensures that every boutonniere is crafted with precision and attention to detail.
We source only the freshest, premium flowers, hand-selecting each blossom to guarantee their beauty and longevity. By combining our expertise with top-notch materials, we create boutonnieres that make our customers feel special and confident.
Convenience at Your Fingertips
Ordering your Midnight Wanderings Boutonniere is quick and convenient. Simply visit our website and browse our extensive collection of unique floral arrangements. With our user-friendly interface, you can effortlessly customize your order to suit your preferences.
Our secure payment system ensures peace of mind while our reliable delivery service ensures your boutonniere arrives safely and on time. We strive to exceed your expectations and make the entire process as seamless as possible.
Enhance Your Special Occasion with Fiore Floral
At Fiore Floral, we understand that every event is a unique celebration, and we are dedicated to helping you create memories that will last a lifetime. Our Midnight Wanderings Boutonniere is designed to enhance the beauty and elegance of your special occasion.
Whether you're attending a black-tie gala, a romantic wedding, or a milestone anniversary, our expertly crafted boutonniere will complement your attire and reflect the magic of the moment.
Unforgettable Floral Creations from Fiore Floral
As a reputable flower shop in Rockville, MD, Fiore Floral is renowned for its exceptional floral designs. Our passion for creativity and commitment to excellence set us apart from the competition.
With our Midnight Wanderings Boutonniere, we continue to raise the bar in floral artistry. Immerse yourself in a world of beauty and elegance, and let us transform your vision into reality.
Order Your Midnight Wanderings Boutonniere Today
Add a touch of class and elegance to your next formal event with the Midnight Wanderings Boutonniere from Fiore Floral. Place your order online today and experience the beauty and sophistication that our floral arrangements bring to Rockville, MD.
Fiore Floral - Your Premiere Destination for Unforgettable Floral Creations!
Category: eCommerce & Shopping - Flower shops