Styled Bud Vase Collection
Feb 28, 2022
Flowers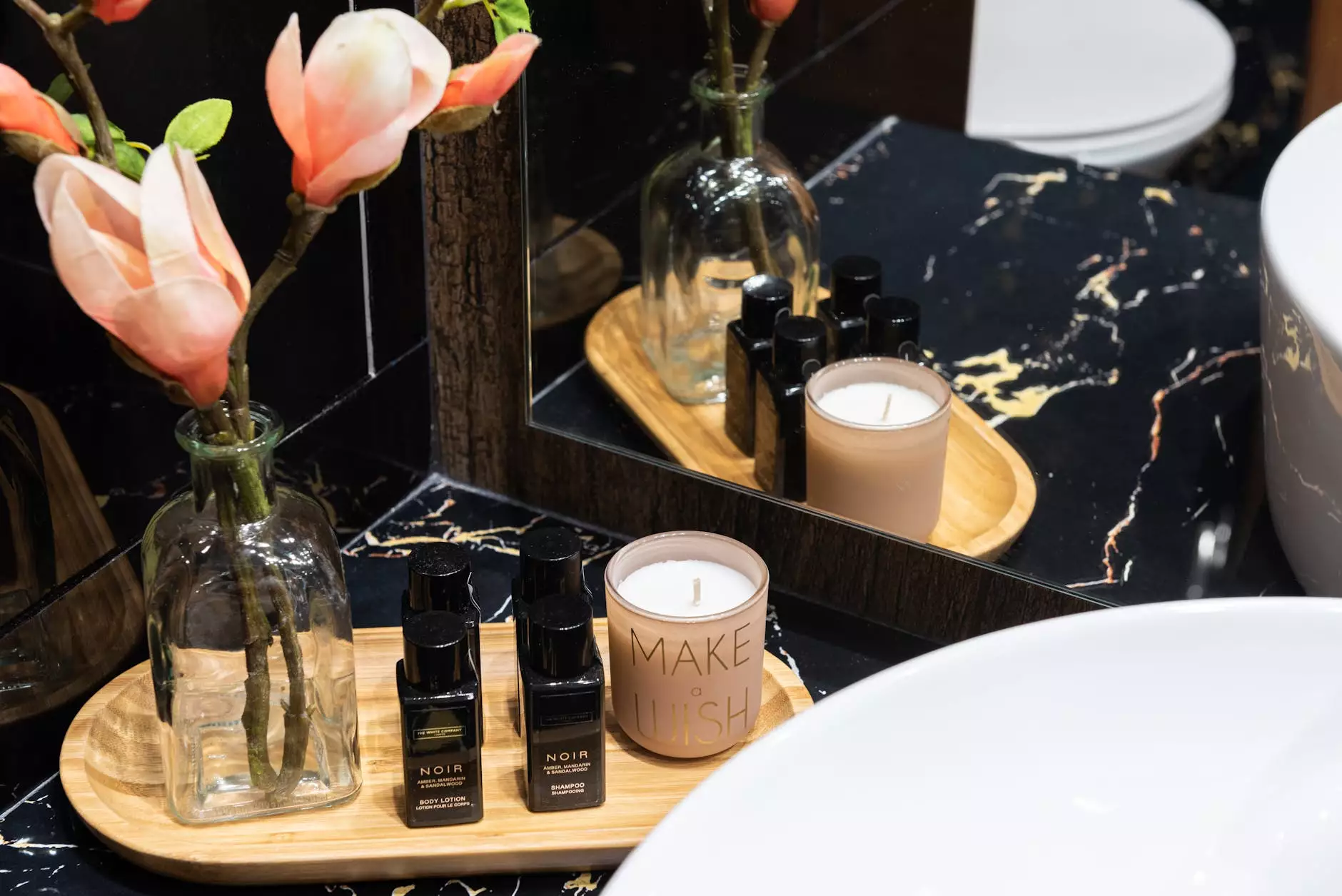 Welcome to Fiore Floral's Styled Bud Vase Collection page, where beauty and elegance meet in perfect harmony. Our handpicked selection of bud vases will captivate your senses and adorn your space with a touch of timeless charm.
Unveiling the Beauty of Bud Vases
At Fiore Floral, we understand the importance of small details when it comes to enhancing the ambiance of a room. Our curated collection of bud vases has been thoughtfully chosen to offer a perfect blend of style and sophistication.
Each bud vase in our collection is meticulously crafted with the utmost care and attention to detail. Our team of artisans has designed these vases to be not just functional but also works of art that will enhance the beauty of any floral arrangement they hold.
Exquisite Designs
Our Styled Bud Vase Collection showcases a stunning array of designs, ranging from classic to contemporary. Whether you prefer sleek and minimalist aesthetics or intricate and ornate patterns, we have the perfect bud vase to suit your taste.
Each vase is made from premium materials such as fine glass, ceramic, or porcelain, ensuring longevity and durability. Our attention to detail can be seen in the flawless finishes, delicate curves, and striking colors that bring our bud vases to life.
Endless Versatility
The beauty of bud vases lies in their ability to transform any space, no matter how small or large. With their compact size, they can easily fit into any corner or tabletop, adding a touch of grace and elegance that larger vases may not achieve.
Our bud vases are not limited to displaying flowers alone. They can also be used creatively for showcasing single blooms, dried botanicals, or even as standalone decorative pieces. Let your imagination run wild and explore the endless possibilities that our bud vases have to offer.
Bringing Style to Any Occasion
Our Styled Bud Vase Collection is the perfect choice for weddings, special events, or simply beautifying your home. Create stunning centerpieces for your tables, add a touch of charm to a romantic dinner, or surprise a loved one with a thoughtful gift. The versatility of our bud vases knows no bounds.
With a wide range of shapes and sizes, you can mix and match our bud vases to create captivating arrangements that reflect your unique style and personality. From minimalist single bud vases to trio sets that showcase a variety of blooms, our collection has something for everyone.
Exceptional Quality, Uncompromising Beauty
At Fiore Floral, we pride ourselves on delivering exceptional quality and beauty in every aspect of our products. Our Styled Bud Vase Collection is no exception. We source our vases from renowned artisans and craftsmen from around the world, ensuring that each piece meets our stringent standards.
With our bud vases, you can rest assured that you are investing in a timeless piece that will continue to bring joy for years to come. The lasting elegance and durability of our vases make them a cherished addition to any space or occasion.
Elevate Your Space with Fiore Floral
As a leading flower shop in the eCommerce & Shopping category, Fiore Floral has been trusted by countless customers to deliver unparalleled beauty and quality. Our Styled Bud Vase Collection is a testament to our commitment to providing exquisite pieces that elevate any space they grace.
Take a moment to explore our collection and discover the perfect bud vase to fulfill your decor dreams. Whether you are looking to add a touch of elegance to your home or searching for the perfect gift, Fiore Floral has the ideal bud vase waiting for you.