Long and Low Fall Table Centerpieces Fairfax Florist
Jul 5, 2018
Florists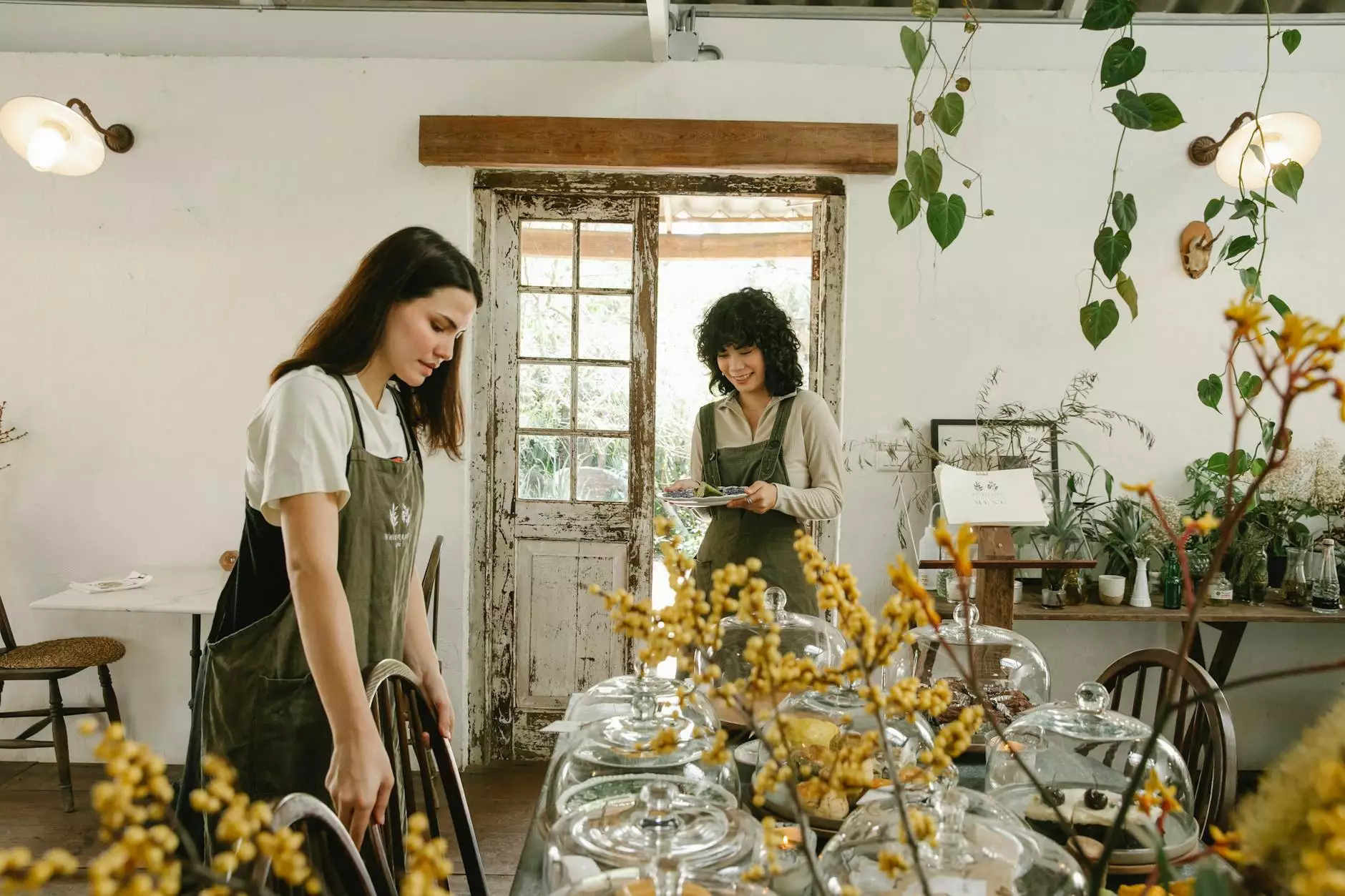 Are you on the hunt for the most beautiful and captivating fall table centerpieces? Look no further! Fiore Floral, your trusted florist in Fairfax, brings you a stunning collection of premium long and low fall table centerpieces that are sure to enhance the ambiance of your Thanksgiving celebration.
Embrace the Beauty of Fall with Our Premium Centerpieces
Fall is a season filled with warmth, rich colors, and unique natural elements. Our long and low fall table centerpieces are carefully crafted to embody the essence of this wonderful time of the year. Each centerpiece is designed with great attention to detail, ensuring that it complements your festive table setting perfectly.
Expertly Crafted Designs
At Fiore Floral, we take pride in our commitment to excellence. Our team of skilled floral designers work tirelessly to create centerpieces that are both visually stunning and long-lasting. We hand-select the finest fall flowers, foliage, and other complementary elements to craft centerpieces that exceed your expectations.
Unleash Your Creativity
Whether you prefer a rustic, traditional, or modern aesthetic, our long and low fall table centerpieces can be customized to suit your style. From vibrant sunflowers and elegant roses to earthy branches and textured foliage, we offer a wide range of options to create the perfect centerpiece for your Thanksgiving table.
Enhance Your Thanksgiving Celebration
A beautifully designed fall table centerpiece has the power to transform your Thanksgiving celebration into an unforgettable experience. It sets the tone for the occasion, creating an inviting atmosphere that brings family and friends together. Our premium centerpieces are ideal for adding a touch of elegance and charm to your festivities.
Quality and Freshness Guaranteed
At Fiore Floral, we understand the importance of using only the freshest flowers and materials for our centerpieces. We source our blooms from trusted suppliers, ensuring their quality and longevity. When you choose one of our long and low fall table centerpieces, you can have peace of mind that it will remain vibrant throughout your Thanksgiving gathering.
Thoughtful Delivery and Setup
Your convenience is our priority. We offer prompt and reliable delivery services to ensure your centerpiece arrives at your doorstep in perfect condition and on time for your Thanksgiving celebration. Our expert team can also assist with the setup, ensuring that your centerpiece is beautifully arranged on your table.
Browse Our Collection Today
Discover the beauty and elegance of our long and low fall table centerpieces at Fiore Floral. Explore our online catalog or visit our Fairfax store to see our exquisite collection up close. Our friendly and knowledgeable staff will be delighted to assist you in finding the perfect centerpiece that suits your style and enhances your Thanksgiving celebration.
Wide Selection: Choose from a wide selection of fall flowers, foliage, and decorative elements.
Customizable Options: Personalize your centerpiece to match your unique style and preferences.
Exceptional Quality: We hand-pick the freshest flowers and materials to ensure long-lasting beauty.
Convenient Delivery: Enjoy prompt and reliable delivery options to accommodate your schedule.
Expert Assistance: Our knowledgeable staff is here to provide guidance and answer any questions you may have.
Experience the joy of a truly breathtaking fall table centerpiece with Fiore Floral. Make this Thanksgiving memorable with our premium long and low centerpieces that capture the essence of the season. Shop with us today and create an unforgettable ambiance for your festive gathering.